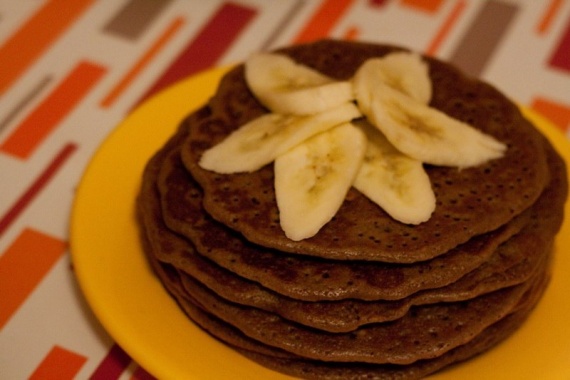 Ingredients:
140 g flour
200 ml. milk
1 egg
1 tsp baking powder
1/6 tsp baking soda (a pinch)
40 g sliv.masla
sugar depends on your preferences, I took 30 grams
pinch of salt
3 tbsp cocoa
Preparation:
To begin mix the flour, sugar, baking powder, baking soda and salt.
Whip egg, about 3 minutes to get the foam. Add milk and peremeshat.Dobavit in the dry ingredients and mix gently.
Melt butter and pour in the batter and mix.
Pour small amounts of batter into the pan (if the pancakes do not stick, it is not necessary to oil, if stick - Lightly oil). Oven every Pancake about 2-3 minutes on each side.