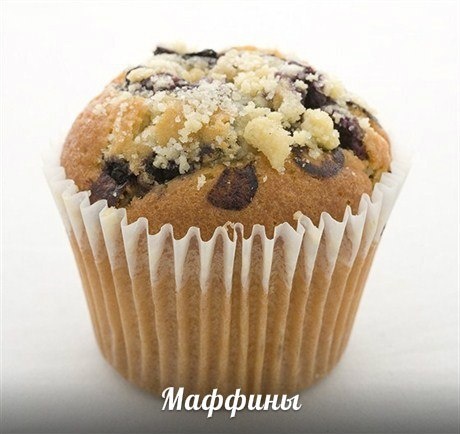 Ingredients:
Sugar 1 cup
Eggs 2 pieces
Butter 75 g
1 cup sour cream
Soda 1 teaspoon
Wheat flour 1 cup 5
Raisins 1 cup light
Walnut 50 g
Powdered sugar 50 g
How to:
1. Eggs with sugar, beat until a white mass. Add the melted butter, sour cream and vinegar, slaked soda. Beat well, adding flour.
2. Small oiled molds, pour the batter, not filling out forms completely, add some raisins in each, sprinkle with chopped nuts.
3. Bake in preheated oven on low heat for about 20 minutes. Ready muffins cool and sprinkle with powdered sugar.
Instead of butter can use margarine instead of sour cream - yogurt.