Bourgeois breakfast alone
All went to the cottage, left for a business trip or just going on every day. Breakfast for one - a recognized need and a unique opportunity. Do not have anyone to share bagels, you can honestly afford to think only about themselves. You can stay at home or go to a cafe. In the first case the boil yourself, finally, oatmeal with fruit, because no one would wrinkle his nose and say that can not stand the mess. You do not have to talk to anyone, anyone anything put in
plate. You can indefinitely swing
on a chair, reading a book or looking at the pigeons outside the window.
Or go to the cafeteria to represent the Frenchwoman. Breakfast in the French style - the best cure for depression. The "bakery Garson" everything is almost the same as in Paris. Just a few tables and the slender ranks of croissants, flans, shassonov, eclairs and kishey. The dizzying aroma of fresh bread turns into a beautiful sensation of light sweetness. If the venture is a romantic quarrel necessarily end the matter heppi-
endom. They say that the smell of fresh baking causes euphoria. Because, looking at the world through white curtains embroidered with naive can think about is not particularly serious, and drink the finest in Cocoa from the big white circles and small pieces break off a croissant.
What's for breakfast Cocoa and roll with peach and custard.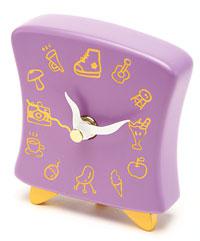 Homemade breakfast together
"What do you want for breakfast?" - Sometimes this simple question can cause tingling and slight dizziness. Usually the morning determines much more than a night. If it turns out that for breakfast you will still have much to talk about, then, serious accidents occurred. Breakfast for two, you can look at each other without prejudice. Waking up, the person does not have time to put on a mask and not able to come up with something special. He will not tell jokes and talk about success at work. And you're unlikely to go before breakfast to be painted or wear heels. Will only the most important thing - you and morning. The ability to preserve the integrity of this morning - one of the indicators of a healthy relationship. Always worth to lunch together - once or forever.
On the Vasilyevsky Island is a cafe "De Facto", where you can fully experience the joy of home. Furnishings are simple and sincere atmosphere. On waitresses form invented by Tatiana Parfenov - modest maid with white aprons. Many books that can be read or just to speculate on the quotes right at breakfast time. You can ask to cook something special. One of the notions - buckwheat porridge with fried plantains. There are cheese cakes with jam and predictably semolina.
In the case of acute hunger morning you can go to an English pub Dickens on the Fontanka embankment. They prepare what is called a real English breakfast, and what to eat only by a real man (or a real woman?) - Sausages, bacon, eggs, hash browns, mushrooms, grilled tomatoes, beans, toast, jam, orange juice and coffee at the same time . Then you can try to drink a glass of milk and still consider themselves to evening free edible theme.
What's for breakfast Buckwheat porridge with fried plantains, or a real English breakfast.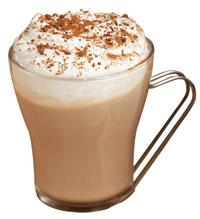 Healthy breakfast with a friend
It's always fun. Because you know each other a million years and you always have something to talk about. Exercise levity best thing in the morning - drink tea and giggling. You can cook something intricate - a poached egg or some magic turbulence. However, experience suggests that breakfast with a friend is always tightened. Because any dialogue becomes urgent to discuss philosophical issues. And ends with breakfast is usually the decision to change everything and start from the fact that the urgent need to buy something. But seriously, the morning meeting in the cafe - sometimes the only option among thousands of cases to see a loved one.
Online vegetarian cafe "Troitsky Bridge" can start from 9am for breakfast, not suffering pangs of conscience. At this point, there is always the spirit of peace and harmony with what is happening, in principle, inherent vegetarians. You can select the millet porridge with pumpkin, burritos with cheese and leek or some carrot cakes. There is always live yogurt, whole list of fresh juices and fantastic desserts, famous all over the city.
The perfect place to meet girls - Cafe Pudding. Soft sofas, lamps and china dolls in the windows. For breakfast omelets are cooked with salmon and hand-made chocolates.
What's for breakfast live yogurt with fruit or scrambled eggs with salmon