Complex weight loss of the doctor Bubnovsky
, the Doctor Bubnovsky used in the practice of various exercises aimed at restoring the functioning of the musculoskeletal system, eliminate pain in the joints, raise muscle tone and overall health.
Bubnovsky is the author's own alternative areas of neurology and orthopedics.
His approach is that to obtain good results use, drug treatment, and the reserves of the human body.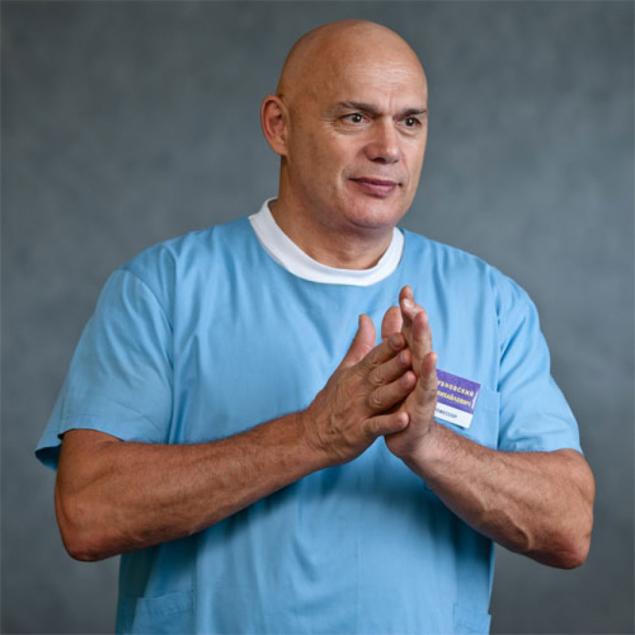 Sergey Mihajlovich Bubnovsky
Special gymnastics helps:
to restore muscle tone;
to get rid of pain in the joints;
to strengthen the skeleton and muscles;
to align your posture;
faster rehabilitation period after complex operations;
restore health and mobility to the spine;
to get rid of excess weight.
A set of exercises for weight lossStretching the back.
Hug the wall tightly with my heels and spine, the maximum pull your stomach and pick up the buttocks. Slowly raise your hands to maximum altitude. After mastering the basics will complicate the task for themselves is to stop trying to lean on the wall.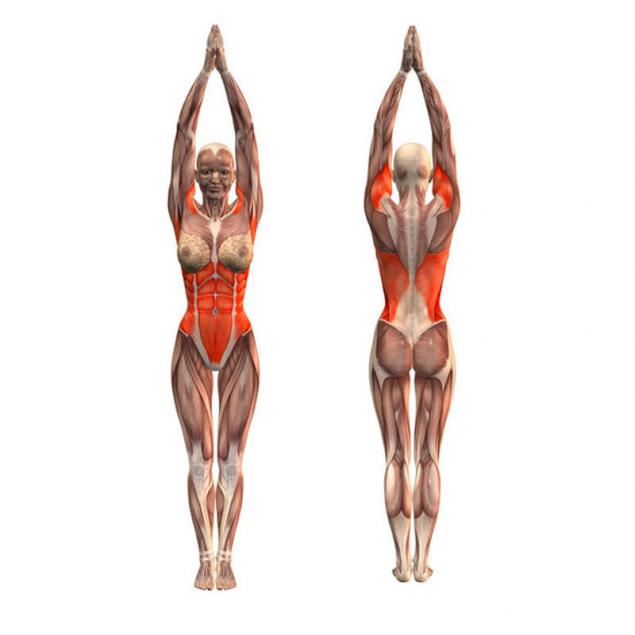 Squats on the balls.
Remove fat from stomach and sides, to train the foot, buttocks, thighs and calf will help squats on balls. Immediately use large rubber balls you will be difficult, because you can start with tennis balls.
The deflections of the spine.
This exercise will help to strengthen the spine, stretch your neck to tighten the Breasts and even contribute to the elimination of goiter. It is performed using a large rubber ball. It should be placed under the back between the shoulder blades, the body at the same sky as possible – you should feel the deflection of the spine and neck strain. Continue to perform the exercise without the use of the ball.
Dr. Bubnovsky is a proponent of using saunas to improve health.The impact of sauna on the body:
eliminates toxins through sweat;
it improves blood circulation.
helps to cleanse the liver and kidneys;
speeds up metabolism;
improves skin condition.
To get the maximum effect from visiting the sauna, bubnivs'ka recommends immediately plunge into the cold pool or bath, then thoroughly steamed, and then again to plunge into the cold water.
The contrast of temperatures significantly increases the tonus of the whole body, speeds up metabolism, gives strength, vitality and energy, strengthens the immune system and helps to maintain youth and beauty.Cautions for exercise
Special exercises for weight loss designed for people who for whatever reason are unable to train intensively in the gym or don't want to do. Almost all the exercises Bubnovsky resemble the asanas of yoga, because they are considered safe for the body. However, even simple static exercise can be contraindicated in some episodes.
You can't perform exercises in such cases:
there are serious cardiovascular disease;
the first days of rehabilitation after serious injury;
the recovery period after complex operations;
pregnancy (only under the strict supervision of a specialist and with his permission);
heavy chronic diseases in the period of exacerbation.
The feasibility of using
Reviews and the results of people who tried to imagine a method of weight loss for bubnivs'ka, confirm that in combination with cosmetic procedures and a balanced diet she gives a stunning effect. Just a few minutes a day you will need to perform special exercises, and the result will be visible after 1-2 weeks. Lose weight healthy and love your slim body! published  
P. S. And remember, just changing your mind — together we change the world! ©
Source: www.abgym.ru/sport/gimnastika/doktora-bubnovskogo.html