– You've been together... Really never wanted to get divorced?
– Kill – wanted. To get a divorce – ever.
I'm often asked: how can I know that you finally met "that" with which "to a happy old age."
To love like in the movies, toast with blueberry jam in the morning, sleep butt to butt. How to calculate, discern, and most importantly – to make him understand that you are his only, and not this here "you're so cool, but I love you as a friend".
Sometimes you meet a person – and everything in it beautiful: the breadth of his shoulders, and smile, and dimples, and his hands are such that I want to keep you forever.
Yes, that's just further conversations business does not go, but "I had a lovely evening, thank you."
And you remain one on one with ugly and sad thoughts:what's wrong with me, like I can. Date laughed-smiled, walked to the house, and now he was gone. What the hell?
I have a theory: merged, because you seemed "expensive to maintain". No, not in terms of money – in terms of emotions. Maybe you were a suspicious lot – you and your interests, knowledge, experience, ambitions and aspirations. Your past. Or desire to captivate, to please, to capture, to make people think about themselves, to crash into memory.When each replica is like ping-pong: if we lose the "nerve" – and on bad night.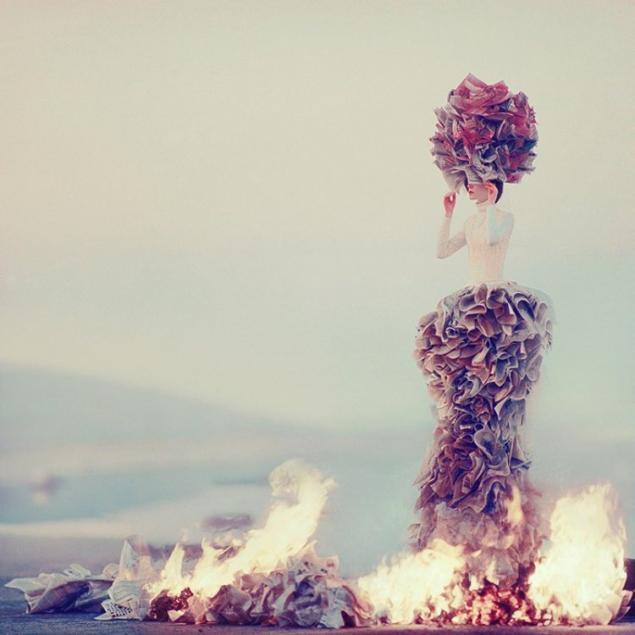 Sometimes, it so happens that you have one date to learn about the person so much that it becomes read the book. Read in a hurry, diagonally. And you are getting on it "all clear" (and him about you). Especially if you are simultaneously dumped on him or her your expectations about love and relationships (the other one – he's certainly not even aware of it the report, tried them on and realized that will not pull or doesn't want to pull).
One thing I do know: we always lie on the first date, even when you seem to yourself "now than ever" and that is why then we hurt for their candor – you're in front of a man's soul wrenched, but he....
Well, don't worry: what you say, and that's how filed, and who wanted to look in his eyes – there was a lot of untruth, as well as in words and feed himself "on the side".
Even if you are sure that was "100% themselves".
Honestly – wasn't this your "apostasy" sentenced to see (and love) only the closest that you have survived so much already that terrible to remember.
The most important in the first meeting, in my opinion, is not to dump each other all the "history of illness", and to know the status (free / not free) and see how you are to each other physically pleasant.
Yes, I'm talking about the "chemistry of the body": not furious if laughter, not nasty if smell does not irritate you voice and not want to move far away, so God forbid accidentally "do not touch sleeves." Because if anything this will be scratch — dialogue will not work, and you involuntarily will look for the door, and to answer the questions with this blatant boring like smear on the plate of porridge.
I well remember my first date with Sasha: I'm so lost faith in its 28 that "there are still normal", that I just wanted to understand, "what's wrong with it" and go home to read a book.
And that with him is always something to be wrong, I was sure.
On the way to the cafe, I got caught in the rain, but not even going to hide and wait it out. This came: wet, mangy, with leaking mascara, skirt, stick to feet, and "spirited and silly".
Had nothing to lose – I knew that the next time we meet ever, so why pretend.
Sasha didn't say much but smiled a lot. Honestly, I'm still remembering that moment, just imagine his smile, hanging in the gloom, as if not Sasha, it was all, as the Cheshire cat.
However, in the second I caught myself thinking that I like him, I began to rattled.
"To captivate, to please, to capture, to make people think about themselves, to crash in memory".
Epic fail.
I guess, finally I would have finished off my husband-introvert, if climbed on the table and started to play "hamlet".
He kept a stiff upper lip to the last, while I was stepping on the throat of your inner Sparrow-sociobosque, posing as "lady, interesting on all fronts".
That I can be normal — it came out later.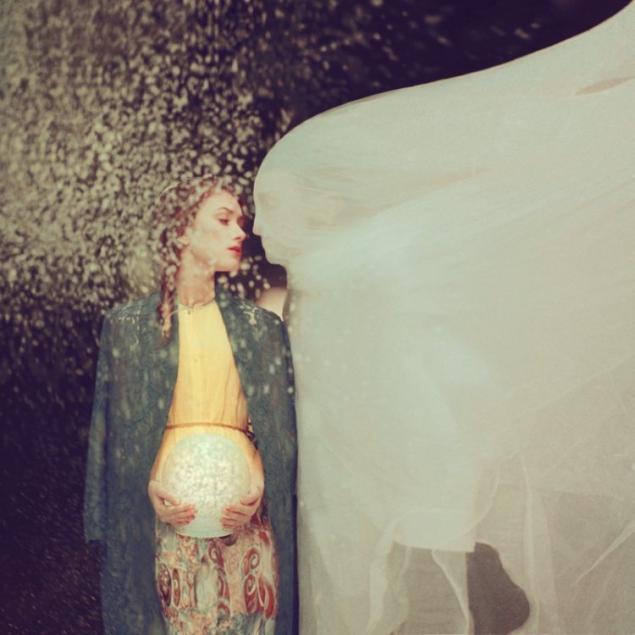 It seemed to me that I know him all my life, and that it could not have gone more wonderful. If he called me the next day or even a week? No.
I think then sitting at a café this is "the same"? Definitely.
Didn't it hurt, when I realized that I "hooked"? How. If it taught me anything? Yes. So I realized that "normal" still remains, but this does not mean that I, the same "normal" obliged to like someone just "default" because the Princess.
How much time it took me to accept this idea? Months.But on a first date, we often go with this point: it other may be crooked and ridiculous, and such happiness as we still need to search.
And it is good that such thoughts (so everything is in order with self esteem) is just not necessary then to get depressed from the fact that "hopes were dashed". These are the "love at first sight" – they are like the black Dembele: they are rarely seen, but all somehow believe that they are.
I was greeted with the first sight is only physical attraction – love happens deeply then,
and often under very unromantic circumstances...
published  
Author: Olga Primachenko
P. S. And remember, only by changing their consumption — together we change the world! ©
Source: gnezdo.by/blog/million-first-dates/