We present to Your attention a delicious recipe of barley soup. Prepared 30 minutes. Store for 2-3 days.
Ingredients:
200 g of washed barley


100 g carrots, diced


celery (1), diced


half head of garlic, finely chopped or crushed


1 tablespoon olive or sesame oil


sea salt to taste


parsley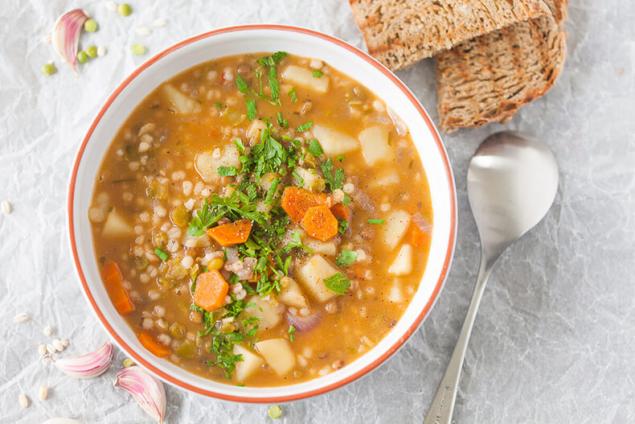 How to prepare:
Boil the barley in 450 ml of water for 10-15 minutes.
Remove from heat and leave until morning.
In the morning place the vegetables, barley, and pour twice the amount of water.
Bring to the boil and simmer for 15-20 minutes. Add the garlic, oil and sea salt.
Cook for another 5 minutes.
Garnish with parsley and serve.
Bon appetit!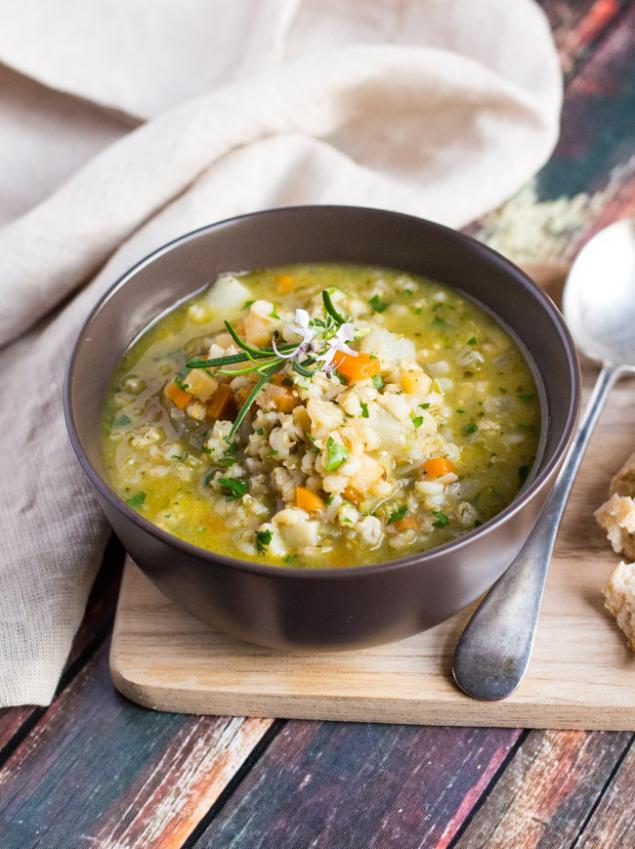 Cook with love!  
Lassi with turmeric — napik of youth and beautyOriginal cream soup of pumpkin with orange
Source: macrobiotica.ru/recipes/soups/209/