In winter, the body is stored extra weight. To rebuild your metabolism is possible, following 2 weeks of pumpkin diet.
On this diet you will get a double benefit. First, drop unwanted pounds, and secondly, to cleanse the body of toxins. After all, pumpkin is unique in its composition. Sweet and delicious, it contains provitamin a, vitamins E, C, PP, group b, and two rare vitamin T, which speeds up the metabolism in the body and needed for normal blood clotting. Additionally, the pumpkin has a choleretic effect. Due to the large amount of Pro-vitamin A, pumpkin is very useful for people with vision problems.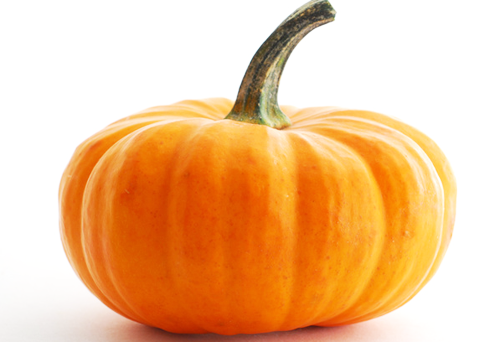 Important! To use the pumpkin raw need with caution in diseases of the pancreas and severe problems with the intestines.
Which pumpkin to choose?
It is best to choose a pumpkin with a light yellow rind. The flesh of this pumpkin is very soft and tender. Bright orange gourd – feed, the body is quite difficult to digest.         
Pumpkin diet
The basic idea of this diet – not a complete rejection of other foods, and the mandatory eating every meal of pumpkin dishes. The more pounds you wish to lose, the more restrictions in the diet you should apply.         
Breakfast.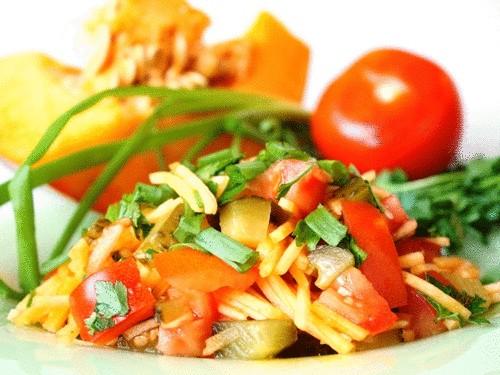 Salad with pumpkin. In the diced pumpkin, add grated carrot, celery and a little lemon juice.
Porridge with pumpkin. Protesi 200 g diced pumpkin in water for about half an hour. Cereals can be alternated. For rice or oats pour the pumpkin with water, to half their volume in the pan with pumpkin. For millet – pour water to cover the entire volume of the pumpkin
Lunch.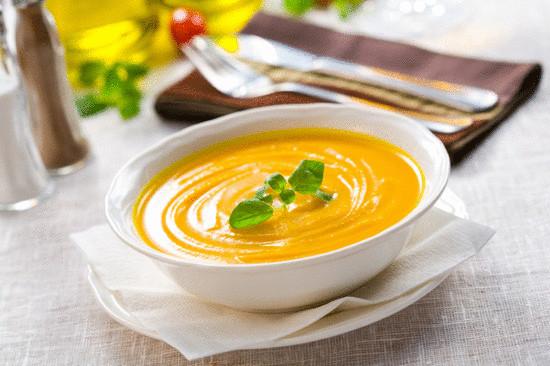 Pumpkin soup. Put in a pan the sliced pumpkin, carrot, bell pepper, little bit of potatoes. Pour water just to cover the vegetables – the soup should be fairly thick. Boil on a slow fire. Separately spizzirri bow. When the onion becomes Golden color, add tomato paste. To do this, RUB on a grater a couple of tomatoes. When the vegetables in the pan are almost done, add to the soup zazharku easy. Salt the finished soup.
Dinner.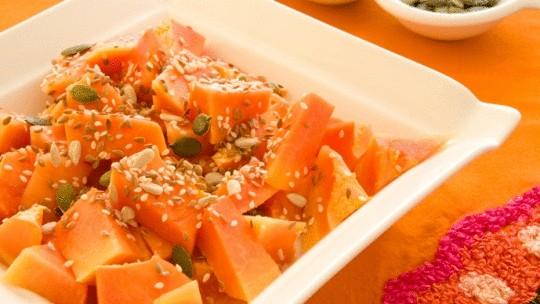 Stewed pumpkin. Cut into wedges (like a melon) pumpkin bake in the oven at a temperature of 180 *C for about half an hour. The finished dish can be eaten without seasoning, as the pumpkin is sweet in itself, but you can sprinkle ground black pepper, add the greens and sprinkle with lemon juice.
For a variety of pumpkin menu, we offer a number of recipes with pumpkin that you can use to desire for Breakfast lunch or dinner.
Pumpkin salad with pineapple. Diced pumpkin and pineapple mix and leave for 20 minutes to allow the products, "shared" tastes. In this salad you can add nuts (cedar is ideal), or crackers.
Pumpkin stew. Take onion, carrot, a teaspoon of vegetable oil. In a pot with thick walls protesi onion, carrot, zucchini, add mushrooms. Add spices to taste.  
Source: /users/104