Sixty three million four hundred sixteen thousand three hundred ninety eight
In continuation Enjoying Nakadai. Part 1. Part 2. Part 3
Day 7th.
In the morning we went on a magical journey through the river-the maze in the reserve "SAKTI–ACTUUM" flowing through the mangroves. The water there is unprecedented colors: unbearable aquamarine light. And fine sand the colour of snow high in the mountains on the approaches to the glaciers. We went out and the water and floated downstream to the sea. I felt water. Which is helplessly committed to the depth – I was by the river – her body her direction and it seemed to me that I feel soft. forming me touch the shores like the embrace of Mother Earth.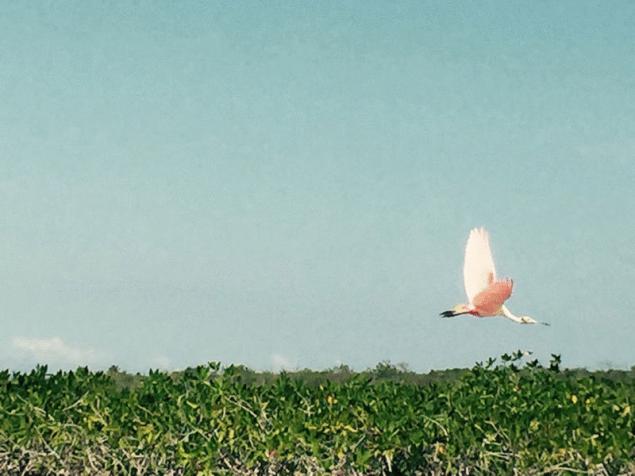 Branches of the mangrove thickets (low branched roots of a tree-maze) dipped in a glass transparent surface almost unseen river was not affected. So it was not clear where the water begins – such transparency was this pond. We could not resist and stepped out of the boat into the water. For actively sought the sea, so you can relax and it carried the body by the force of the enthusiasm river water. Later and further down the track, when he was already inside the boat, we will see the same heavenly water on the banks of the crocodile and rejoice. Some meetings are encouraging, but that does not happen.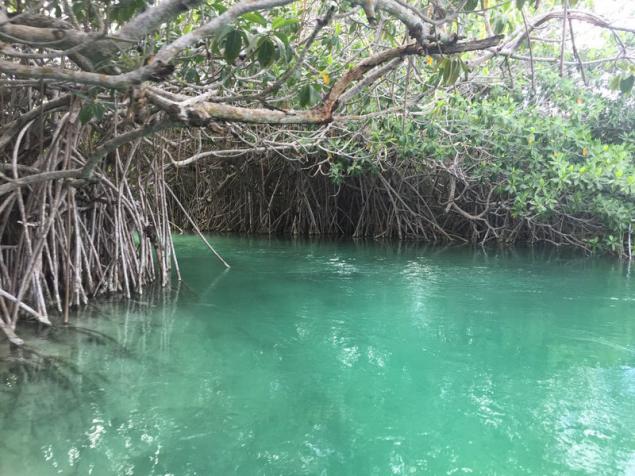 Feel the water with all his being, we got in the boat and the black boatman started the motor. We picked up speed and soon I felt like a birdwatcher. All sorts of large birds flew on both banks and low flying near us. Their plasticity and the trajectory of the working of the wings could be traced in detail. "Mechanic of aircraft they can enjoy such available-detailed vision of the aerodynamic properties of each individual cruise, and the artist would be long after the trip was drawing angels" – I thought.