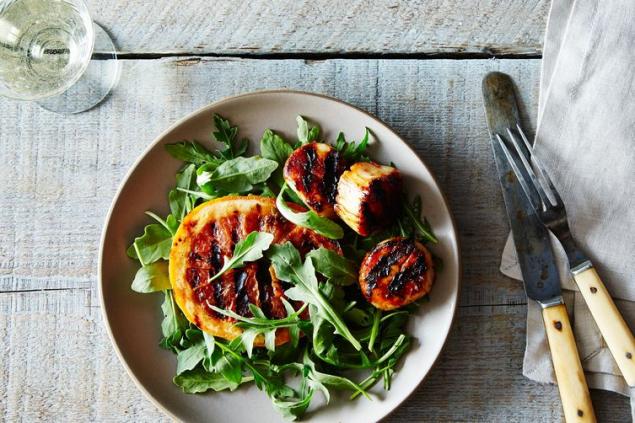 Photo: James Ransom
4 servings
20 large sea scallops
2 red grapefruit
2 tablespoons olive oil
2 tablespoons plus 1 teaspoon agave
1 teaspoon wine vinegar
1 clove garlic, minced
1 teaspoon crushed chillies
sticks for skewers (if wood, pre-soaked in warm water for about 45 minutes)
Salt and pepper
Canola or grape seed oil for the grill
4 cups arugula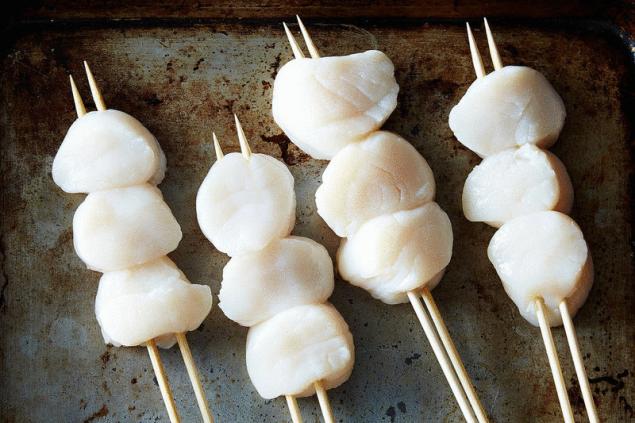 Remove the tendons in the form of a Crescent from the side of each scallop. Use a paper towel to Pat dry the scallops.
In a small saucepan, mix 1 teaspoon of zest and all the juice (about 2/3 Cup) from one grapefruit, olive oil, agave, vinegar and chopped garlic. Bring the mixture to a boil over medium heat. Boil 3 to 4 minutes until it slightly thickens. Add Chile. Set aside.
Cut the second grapefruit into four slices. Set aside.
Heat the grill to a high temperature.
Spread the scallops on each skewer and season with salt and pepper.
Return to the grill, generously moisten a paper towel with grape seed oil. Take it with the tongs, and wipe the grates for roasting. Repeat this procedure 3 or 4 times. Place the skewered scallops on one side of the grill at an angle, so you get diagonal lines of the grill. Place the grapefruit slices on the other half of the grill.
Flip the skewers and grapefruit in the 4th minute. published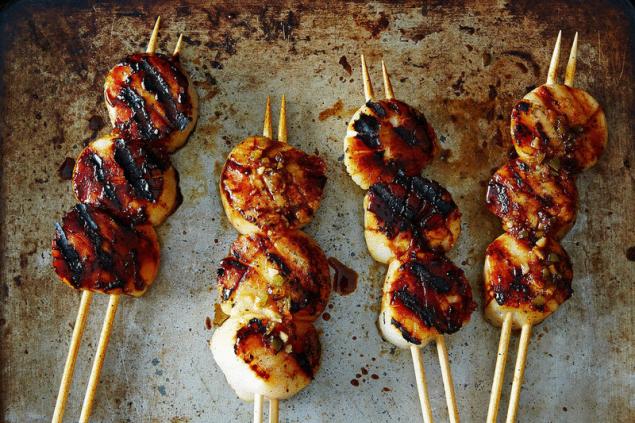 materials food52.com
Source: /users/1077