We live in town and so looking forward to the weekend to get the whole family to the cottage in our little corner of Paradise. There's fresh air and green grass, which is so nice to run barefoot nearby flows a quiet river in which we swim and fish and of course endless meadows and fields that are pleasing to the eye with a riot of colours of wild flowers.
Our cottage is ten acres on which we grow our organic vegetables, fruits and berries.
The most favorite vegetable of my children is carrots. They love it in any form. Often they are preparing a cake from carrots, the recipe of which I want to share.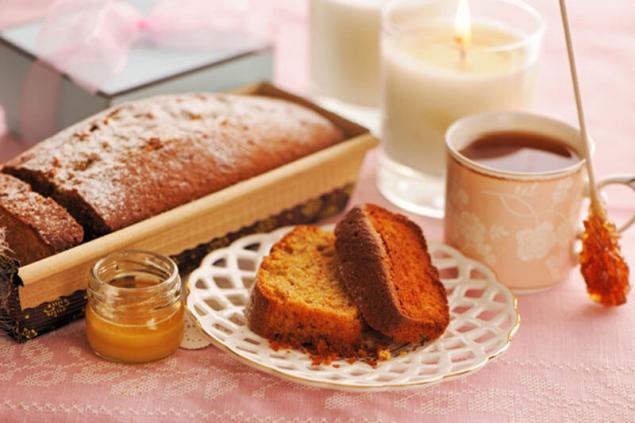 So, you will need ingredients:
200 g of fresh carrot
180 g of sugar
100 g of sunflower oil
175 g flour
1 teaspoon baking powder
3 eggs
zest of one orange (or lemon)
raisins
pinch of cinnamon, nutmeg, ground ginger and ground cloves
Preparation:  
1. Grate carrot on a small grater.
2. Add the orange zest, spices, raisins, sugar, yolks three eggs and pour in sunflower oil
3. Add the flour with the baking powder and mix thoroughly.
4. Now whip the egg whites in the stable foam and gently fold into the batter.
5. Grease a baking dish with sunflower oil, put the dough and bake in a preheated 180C oven for 40 minutes. Little cake will rise and become Golden. The readiness check skewer.
So delicious and flavorful cake I'm buying for my favorite at the cottage almost every weekend. published  
Author: Natalia Barkalova, Voronezh P. S. And remember, only by changing their consumption — together we change the world! ©
Source: www.7dach.ru