Although there is no consensus on which integrative and alternative therapies work and which are not effective, more and more medical institutions include in their list of services, practices such as meditation, mindfulness and acupuncture. But the latest research, published in the Journal of the National cancer Institute USA, which was conducted by several major Oncology centres, find out what treatment methods bring the greatest benefit to patients. What is the answer? Meditation, yoga, relaxation and controlled imagination.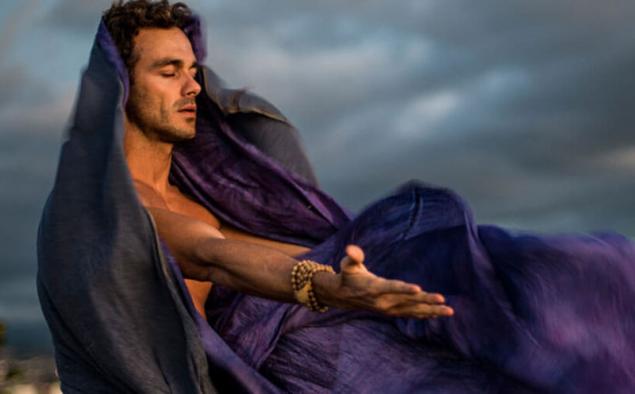 It is known that these three methods soothe involved, and the researchers put these practices the highest score for treating symptoms of mood disorders that often occur in people who have recently been diagnosed.
To evaluate the use of different treatment methods, scientists have made a detailed analysis of the clinical trials, conducted in the period from 1990 to 2013, where we used additional therapies in combination with conventional cancer therapies, such as chemotherapy. The researchers then evaluated each treatment for effectiveness. The acupuncture method was rated "good" for the removal of the symptoms of nausea during chemotherapy, and music therapy was also assessed as "good" in terms of effectiveness in reducing anxiety and stress.
"Women with breast cancer are among the major consumers of these methods of treatment, and the use of alternative therapies increases, the authors write in their research. – It is obvious that should guide clinical practice." The study involved scientists from the School of public health name of Malena at Columbia University, Universal cancer center Herbert Irving Cancer center Dr Anderson, of the University of Michigan, Memorial cancer center Sloan-Kettering and other institutions dealing with problems of Oncology.
At the same time, the researchers put low ratings to some types of treatment. For example, healing touch were rated "C" for efficiency, reduce pain, and a gel based on aloe Vera generally is not recommended for preventing skin reactions during radiation therapy. The researchers also noted that, despite the fact that some natural products have shown their favor, there is not yet enough clinical data about their safety, so they offered to do more formal testing before officially recommending some treatments.
As patients with breast cancer and other cancer types continue to look for alternative methods to deal with disorders of the emotional sphere due to a serious illness, it is extremely important that medical institutions were able to find methods of treatment that can satisfy their unmet needs, which may include yoga. published
P. S. And remember, only by changing their consumption — together we change the world! ©  
Source: www.ustinova.info