Yoga - a kind of creativity that is not available to every mortal. Creative advertising yoga centers accessible to all in our obzore.Sovremennye creative people are drawn to spirituality, to the development of samosoznayaniya. Yoga allows self and body and mind and spirit. The main thing to convey this idea to the layman and to show him the right path to self-development.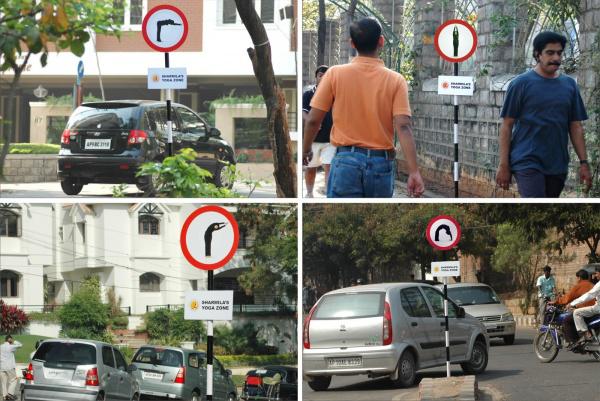 The direction of movement to the center of Sharmila 's Yoga in India.
The direction of movement to the center of Yoga Karma.
Only a few original copies of outdoor advertising yoga centers.
For this work center for Yoga Y + Yoga Center, the Chinese branch of Leo Burnett China took silver in the
Slovenia advertising festival Golden Drum 2005 in the nomination «Art Direction».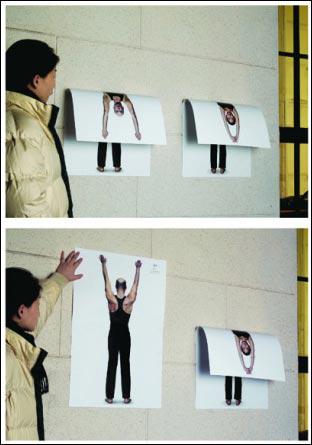 Advertising Agency Rethink from Varkuvera (Canada) placed in parks Vancouver Yogo carrier so unusual way to talk about a local yoga center.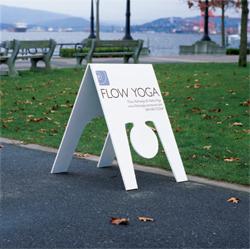 Russian work from the agency Shaker (BFTU) was placed in the women's toilets (men do not understand it, because it is beaten posture being taken by women in public toilets, not to sit on the toilet):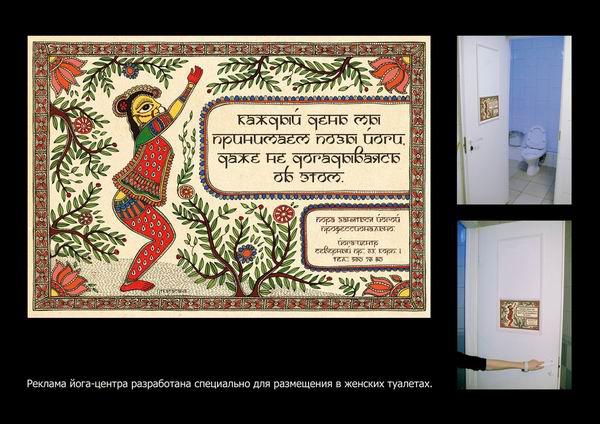 Yoga - a union of body, mind and soul. It gives the flexibility of our body, soul, rest and tranquility, enlightenment mind.

It was a phenomenal flexibility and offended a large number of visitors to such centers. Therefore, the reference show flexibility has become a rule in advertising yoga centers.

This time as a model agency Leagas Delaney, to develop creativity, selected regular gum for money.

J Walter Thompson Japan decided to use a T-shirt and jeans.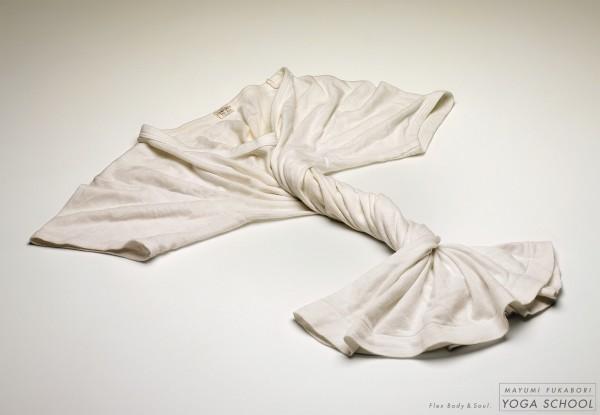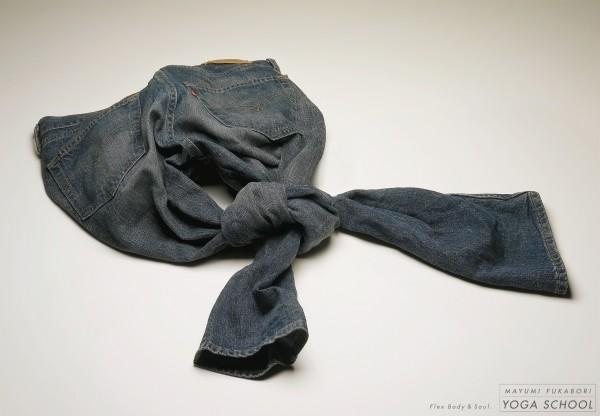 Loe Burnett and corporate Karma Yoga courses offer your staff to become as flexible as this one poster, and then your boss will be able to kiss her in the "ass».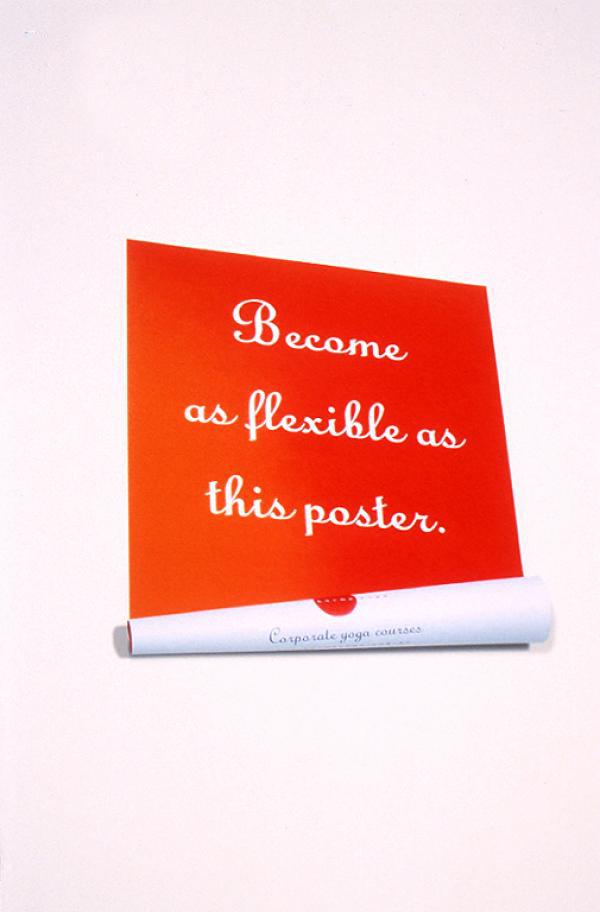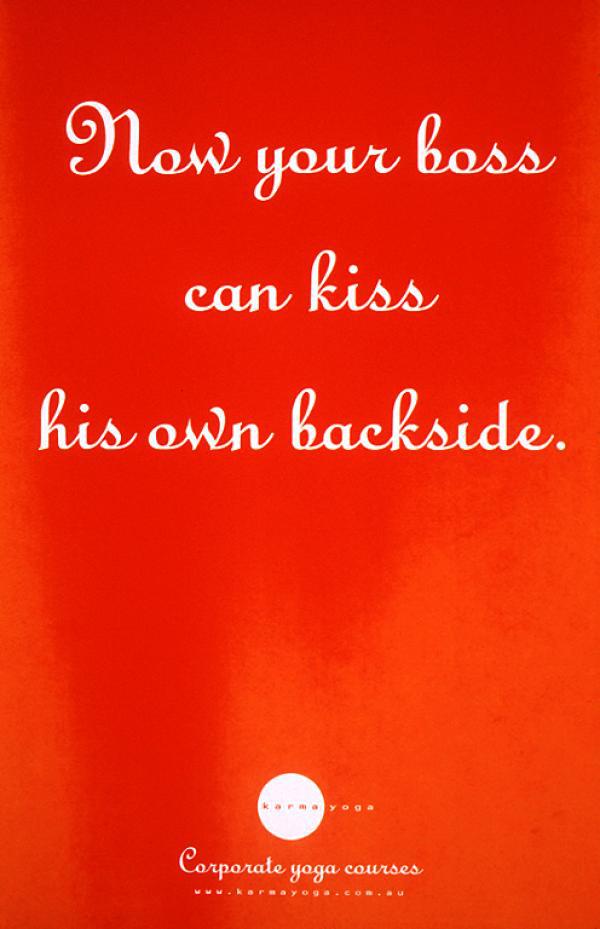 In advertising, Singapore Yoga Absolute Yoga Center creators Cheil Communications created the prints, depicting people who have become so flexible that literally able to twist a pretzel, doing quite normal things. Thus advertisers funny dubbed these postures as "zavyazhishnurkiasana" and "doberisdougladivanaasana" beating so unpronounceable name yogic asanas.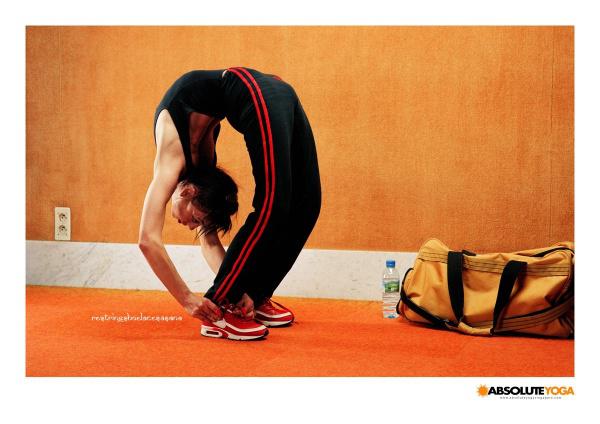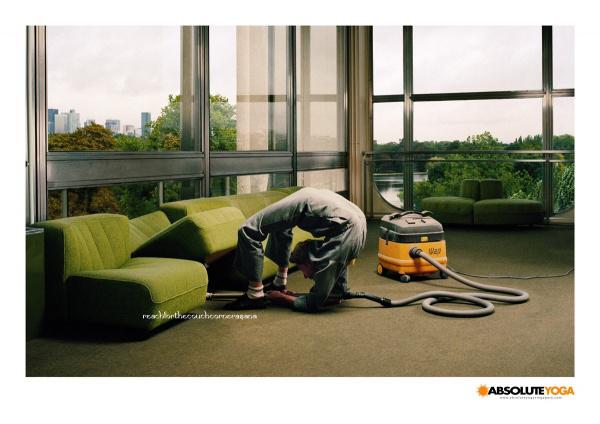 Yoga teaches mastery of his own body. Visiting yoga, you can do the same with their feet as hands. Appeasement face Tagged urge us to follow the slogan: From now on only yoga!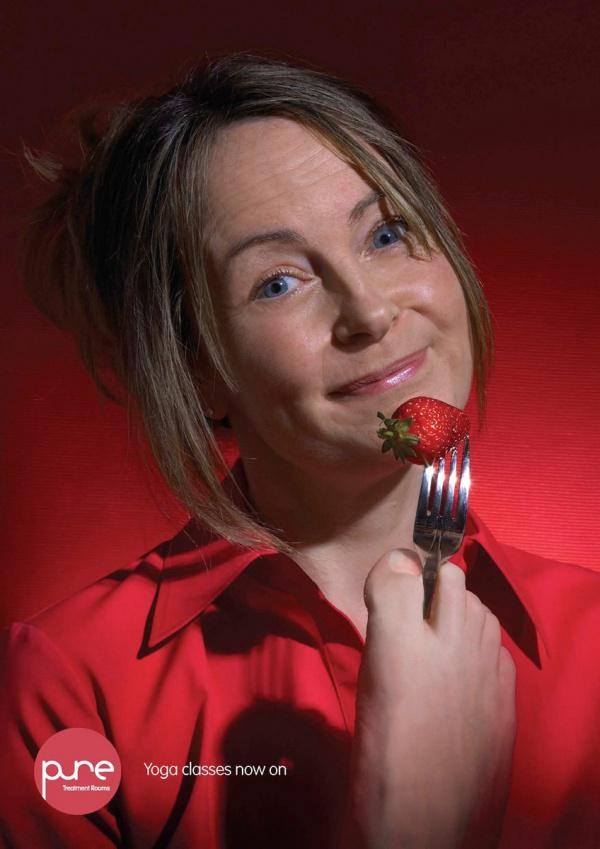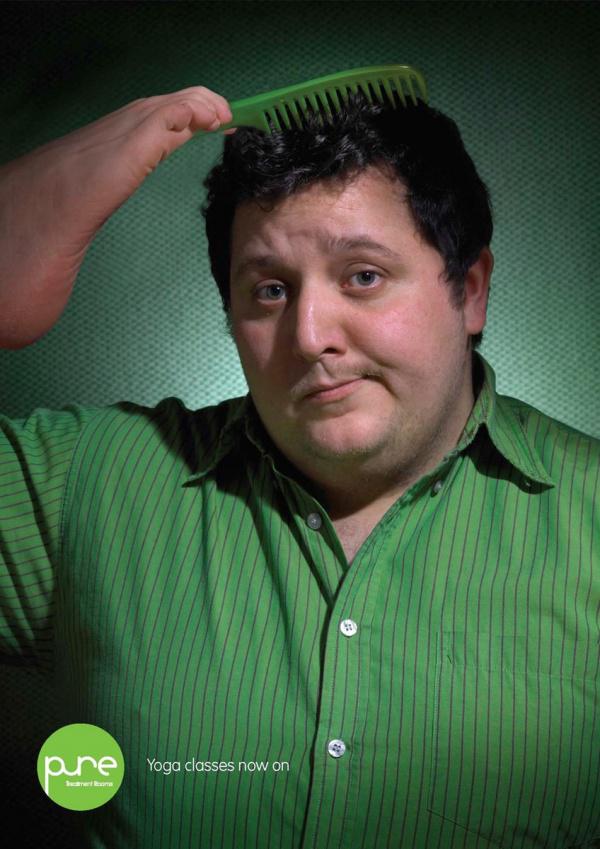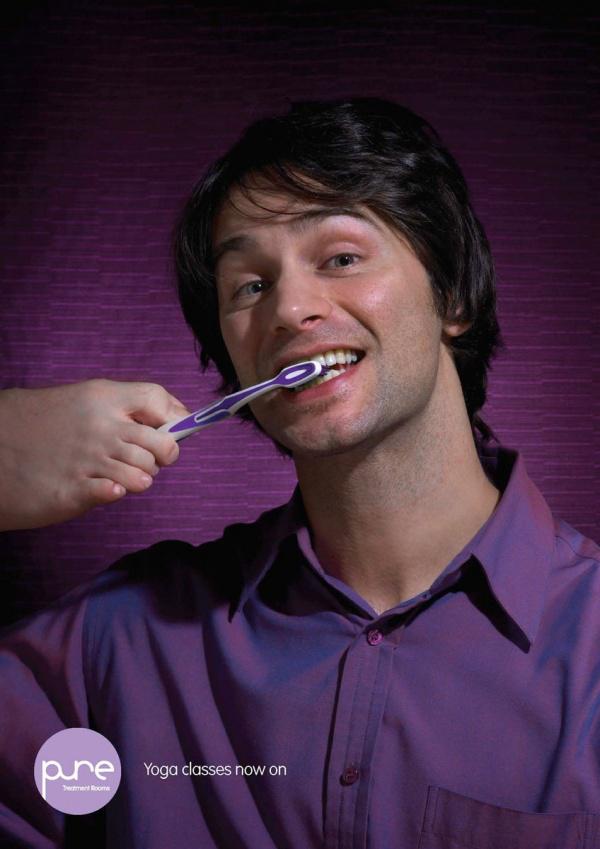 Do yoga, and every week you will be able to see all.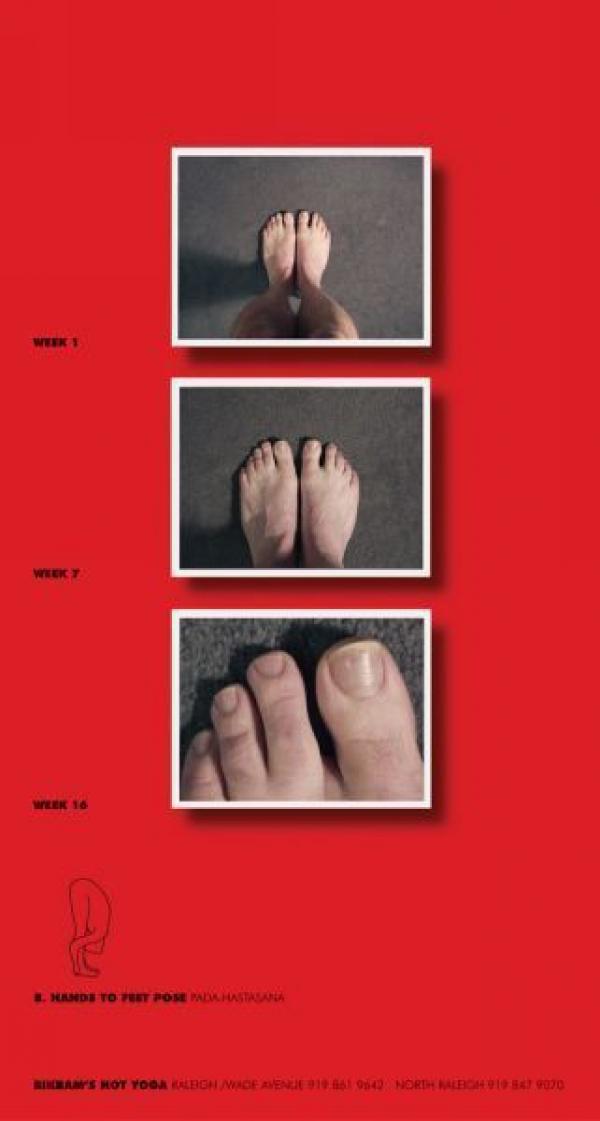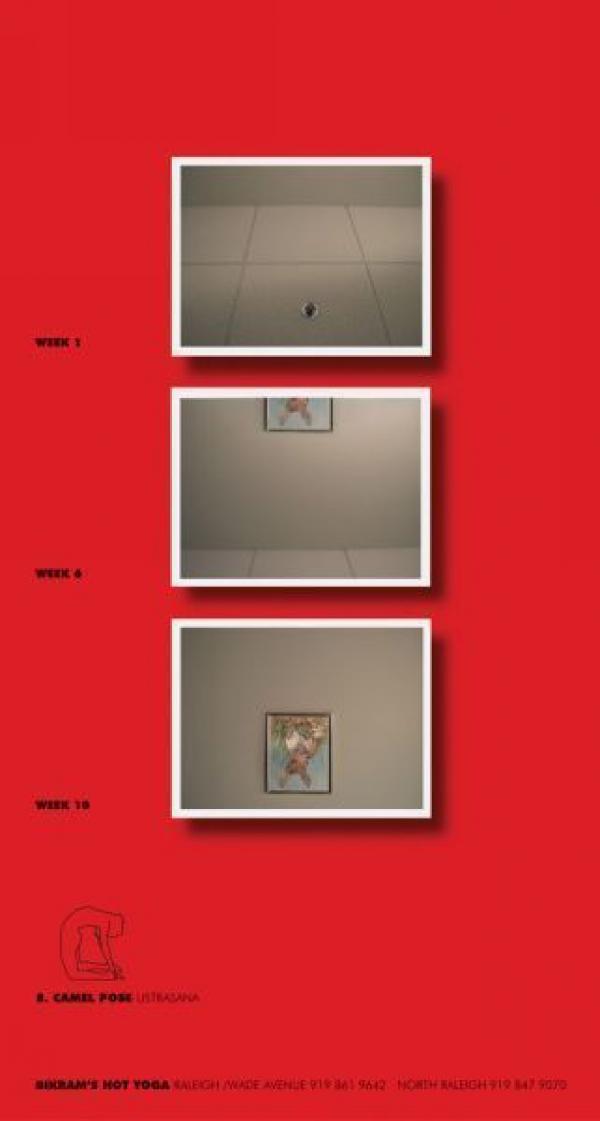 Beginner and advanced yogi in a series of prints Shamballa Yoga Yoga center from the agency GREY.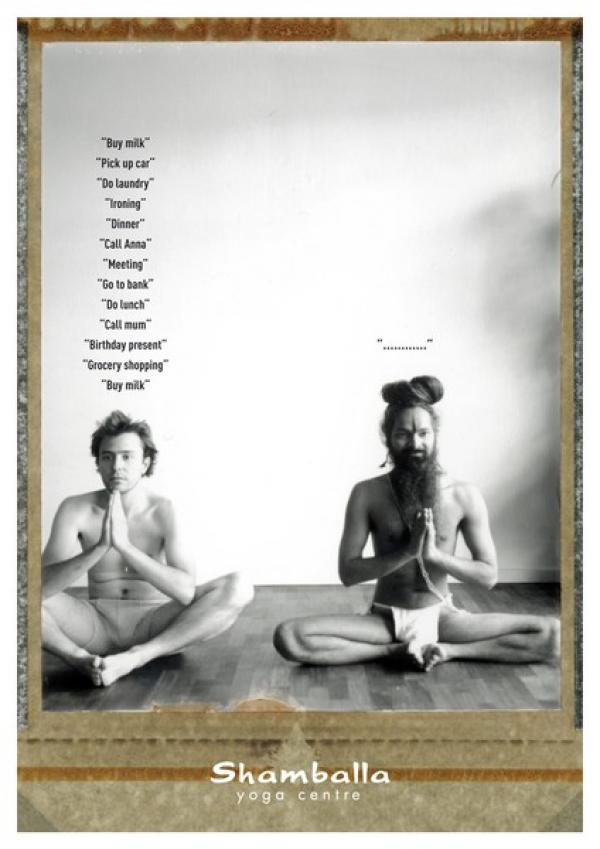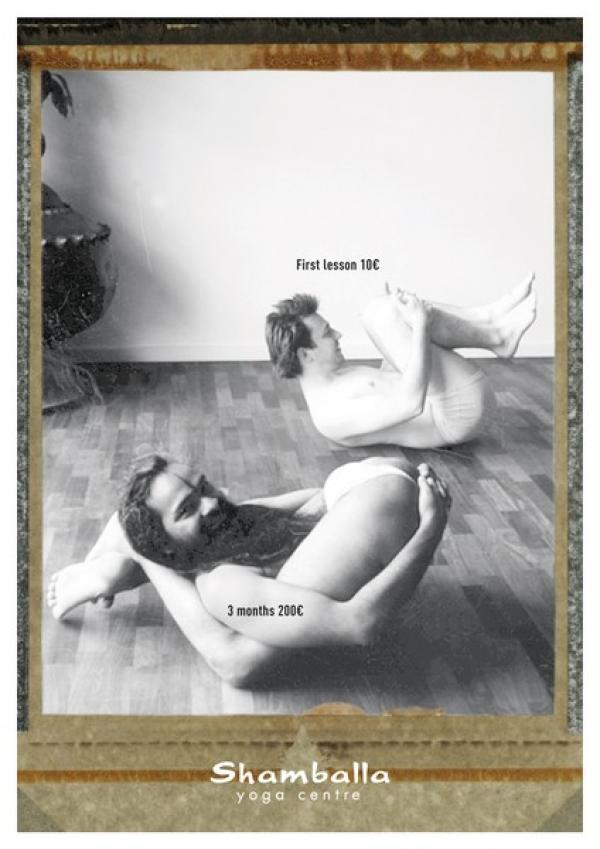 Creators Indian McCann Erickson repelled by the idea that yoga - it's not just a trendy kind of fitness, and the oldest spirit and practical teaching. Depicted in the prints of these yogis - philosophers, showing incredible flexibility, advertisers transmit a message stating that the center will help Pure Suthee Yoga for its customers know the essence of the teachings and become a yogi in the true sense of the word.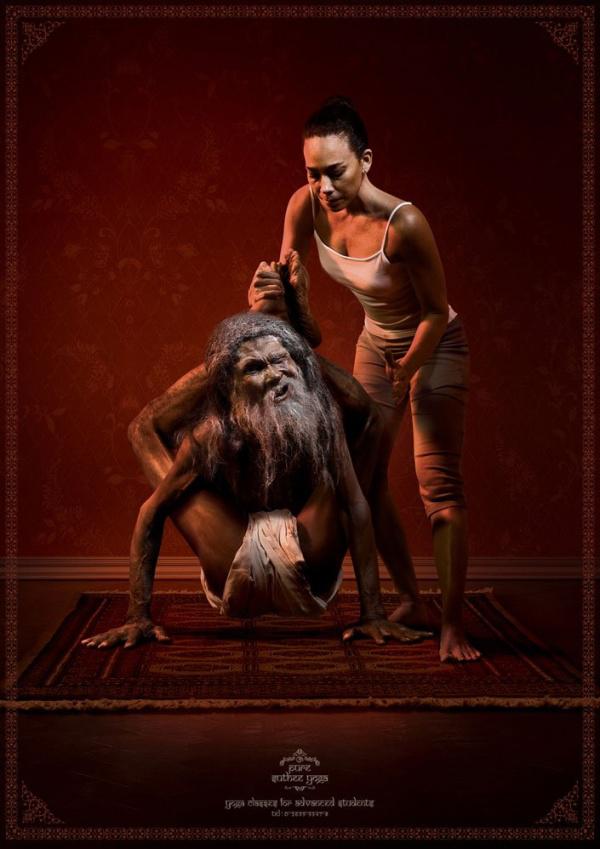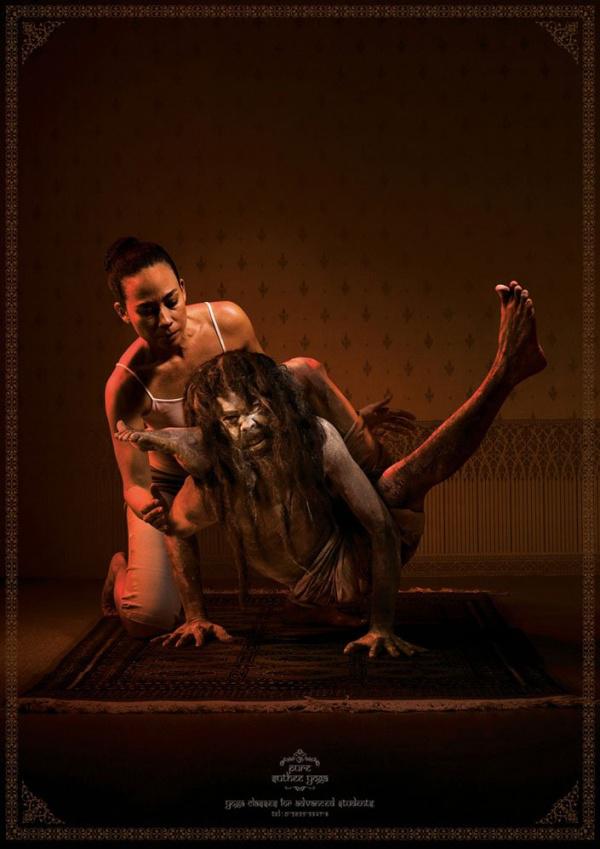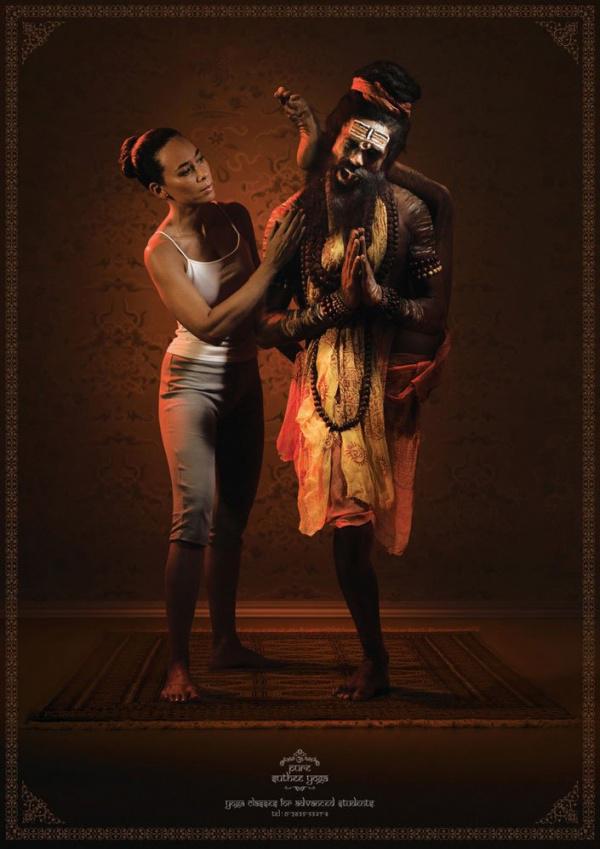 Mindset depicted in the prints Sharmila's «Yoga for laptops." A computer running yoga asanas, symbolizes the office worker, who spent most of his time working at the monitor. Tagline: "Yoga for working professionals. In order to work from 9 am to 9 without stress.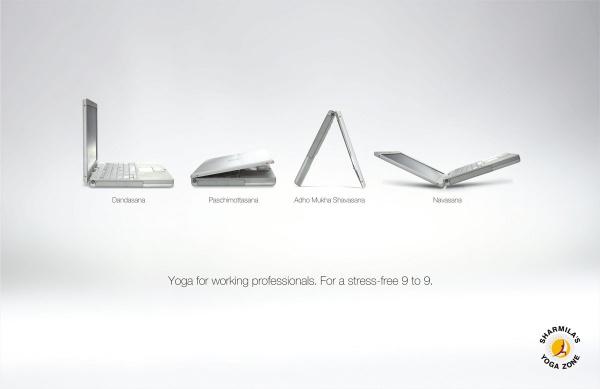 Tinkoff famous rule that advertising has not come up with anything better than a bare ass, develops the Croatian Agency for GREY WORLDWIDE ZAGREB Yogo center Nava. Yoga literally charging you energy !

So imagine enlightened mind from the creators McCANN ERICKSON GUANGMING.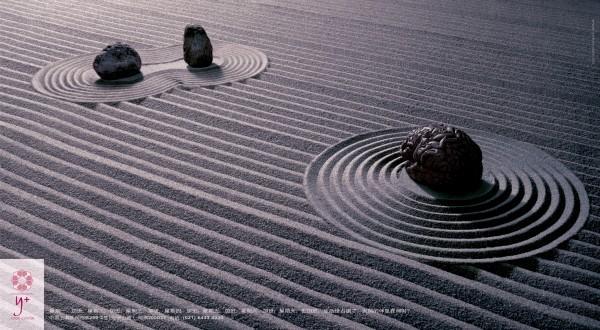 This ad is for those who are already engaged in yoga. Mats designed Agency NEO, distributed to members of the yoga club in Indonesia. Thus the club acquainted with the new rapid fat burning by using a high-temperature yoga.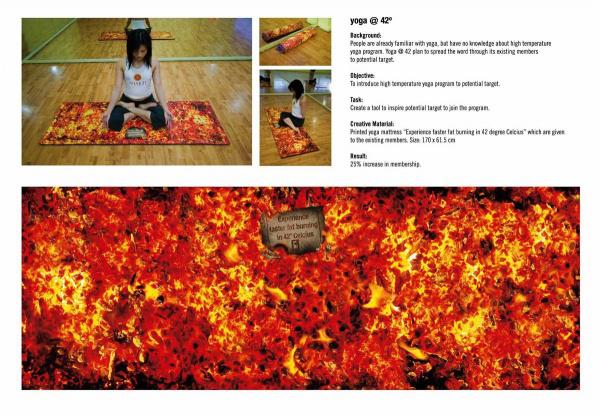 Wonderful souvenir manufactured Shanghai agency Lem Shanghai for regular customers of the local yoga center Y + (Yoga Plus). The Chinese have created a watch that show not only time, but also an example to follow.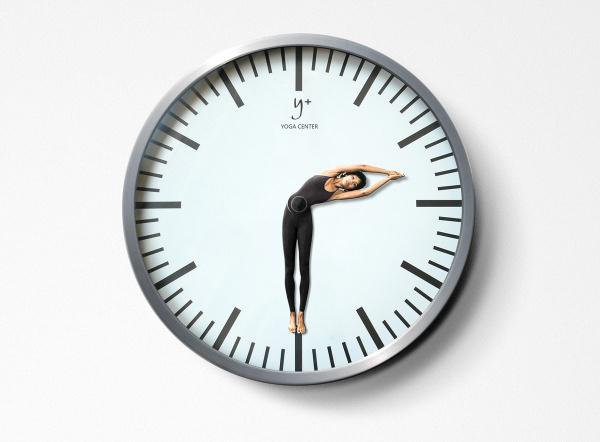 AktsiyaAgentstvo JWT India conducted an unusual advertising campaign, the aim of which was to inform the CA to hold 15 international festival of yoga Puducherry Yoga Festival. To create excitement in nearby cities advertisers have used the principle of so-called "word of mouth". In the cities of Chennai, Hyderabad and Bangalore have organized non-traditional street theater. Traditional Indian street characters suddenly took a shocking postures of yoga. Electronic and pedestrians, sellers of flowers and coconuts, the conductor and the guard on the bench were on their usual places in unusual poses. All this is reflected in the promotional video, which was broadcast on TV. As a result of the advertising campaign in the festival this year was the biggest in its history and has attracted more than 1 million tourists.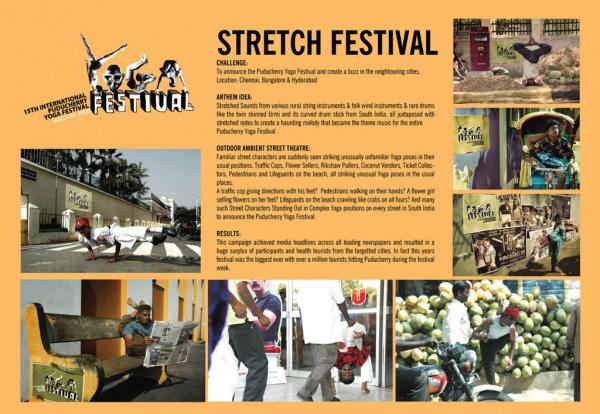 via # image6213455