I many years worked in the office. Not all and not always liked, but it was fun and convenient. And friends, colleagues, and comfortable environment, and a lot of resources for work and life. For the last seven years I worked in the company "Yandex" has prepared research data about the interests and behavior of users of search. There were interesting tasks and events.
Along the way, organized events and conducted tastings (the second form I am a sommelier and a specialist in enogastronomy — studied for themselves, not planning to do this profession. Gradually it became an important part of life, without which it is impossible. Traveled half of Europe, walked the dairies and wineries, studied local specialties). Life was stable.
If you think about it, all his works, sooner or later I came to josslyn. A long time ago worked in game development and former colleagues still remember the celebrations in honor of the release games. Worked in Softline and my baby Gathering of Nerds in Kaluga has been held for that year. The number of holidays in "Yandex" and it is not beyond counting.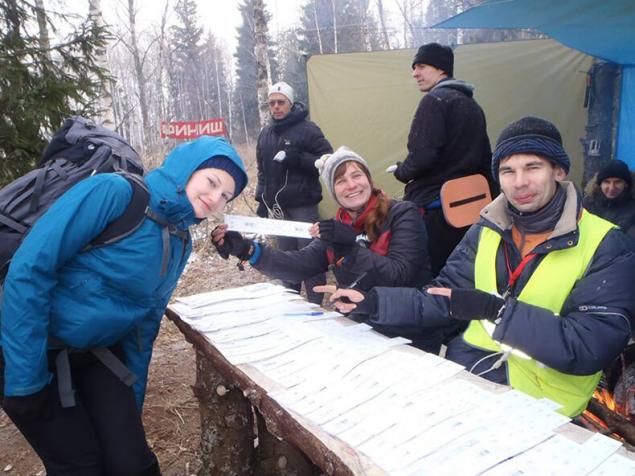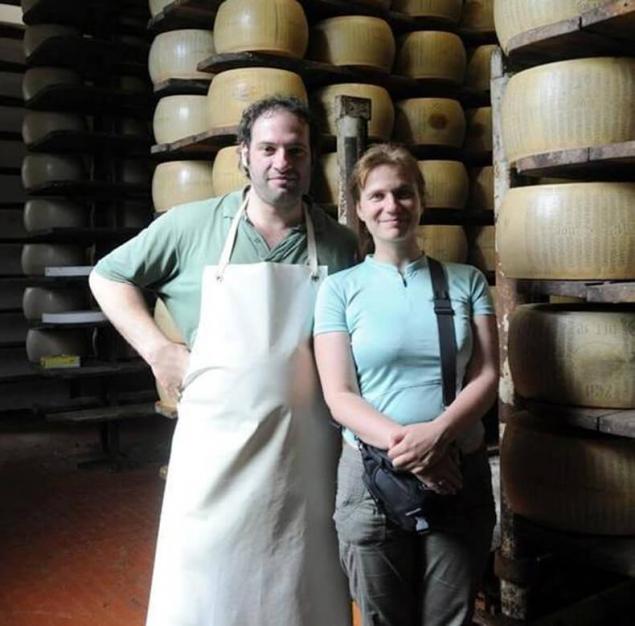 In the spring of 2015 burst reduction.
I was laid off.
The process was not correct, I still hurt.
And here on Sunny spring days don't need to go to the office.
Hmm.
Some days I was sad, and then something happened that made life in five times more intense and ten times more interesting. And fifty times more complex. I started my project.
It is a site antikafe-coworking "White sheet". Here you can work, relax, participate in events or organize their own, find like-minded people. This is interesting. Often this holidays in a very different sense of the word, so that the subject was raised again.
Overall, the project consists of three main parts:
actually
anticafe
is a place where an attractive environment and people pay for the stay,
coworking
is a place where you can comfortably and effectively work, and
site for events
— then you can hold your event or participate in some of the passing.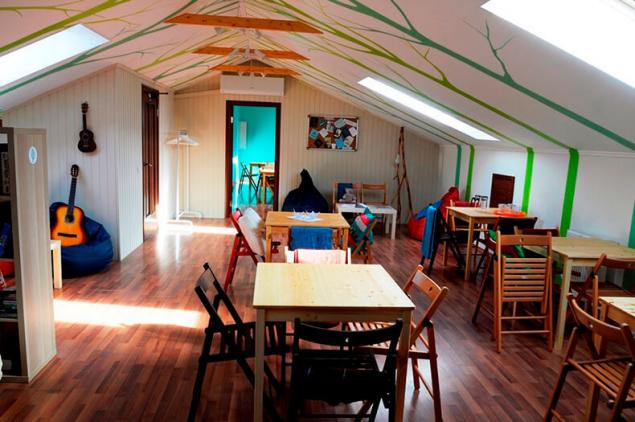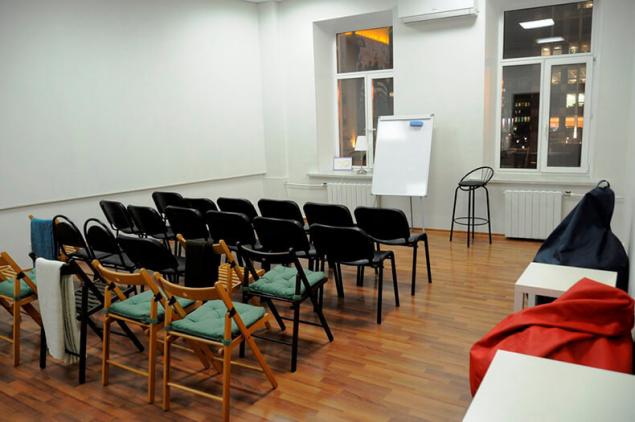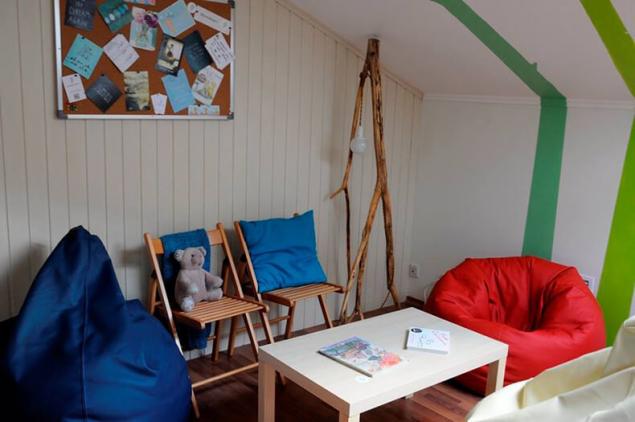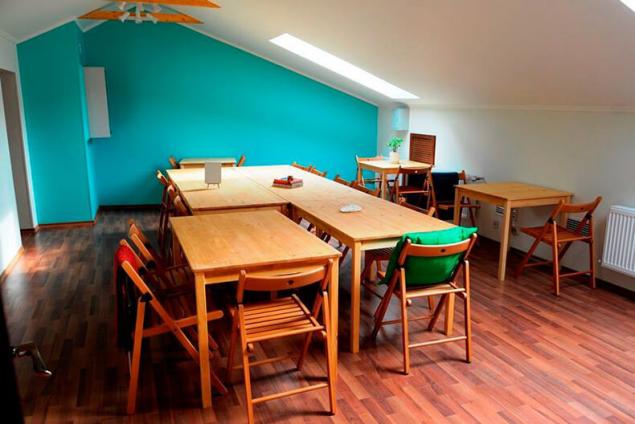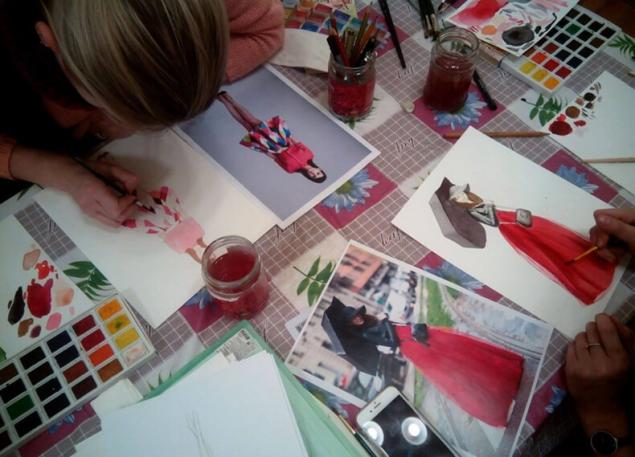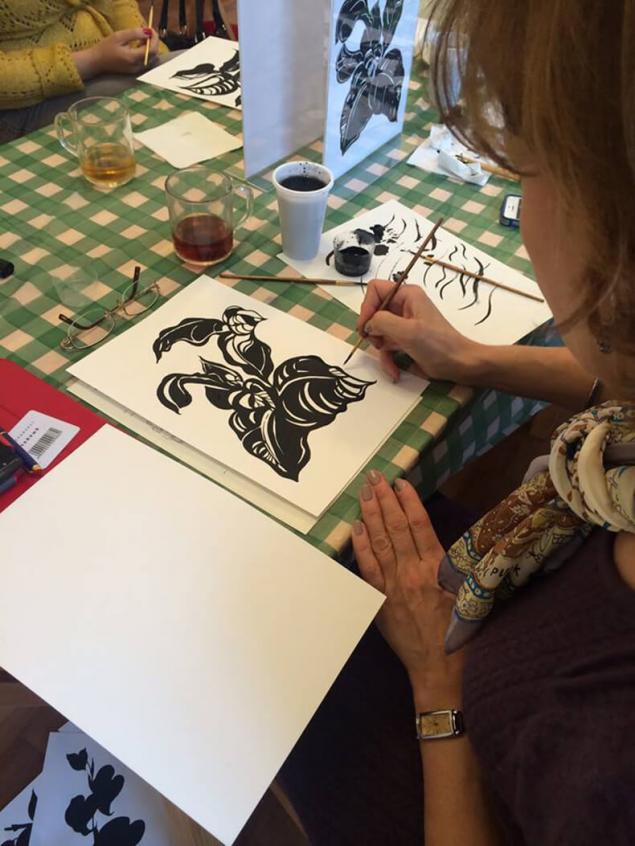 Before my events takes from several hours to a couple days, sometimes they involved the assistants. And now were in the hands of the project, which runs from 10 to 23 each day that has a team of financial, legal and the financial part of all issues to ensure the life of the project, promotion and advertising, smm and activities, and on and on.
Because of the huge amount of work (and due to the fact that in your business you yourself bear all the financial risks) was necessary not just to get out of the comfort zone, and right out of her. And invent yourself some new tools for success.
Who am I kidding — at first it was just survival tools.
The first week might even be fun to sleep for a few hours and show came to light, the friends that dress is a bit loose. And then you realize that begin to run like a squirrel, as an increasingly weary and nervous of protein, start doing the urgent rather than the important and Wake up in the morning with a bad mood.
Besides, no one becomes profitable in the first weeks of work. And this is the burden which presses seriously.But it finally motivated me to fight for myself and my time, and it gave a dramatic increase in efficiency.
Here are the reference meters, which I checked now:
1. To understand its format and its boundaries. To preserve the format.
Take for example antikafe. This is the place where you created a comfortable environment, people use it and pay for the time spent. In such a model are set up all internal processes.
So, "can we in this room another table?", "can we bring food?", "can I as the organizer will pay for all, not each for himself" is "Yes." It is those additions that allow more comfortable to live in the selected format.
But "but I can for a third of the price book all your territory, we'll anticafe for all, then probably will come visit and buy you coffee?" is "no". Perhaps this is a good suggestion, but it contradicts important principles to be accessible to all) and destroys all internal processes.
There are people who in ordinary life effortlessly set their rules and limits. And there are those who are forced to learn it in extreme conditions. If you're a cat eat chicken. Don't eat cherry jam. Even if someone asks and you are, in principle, could.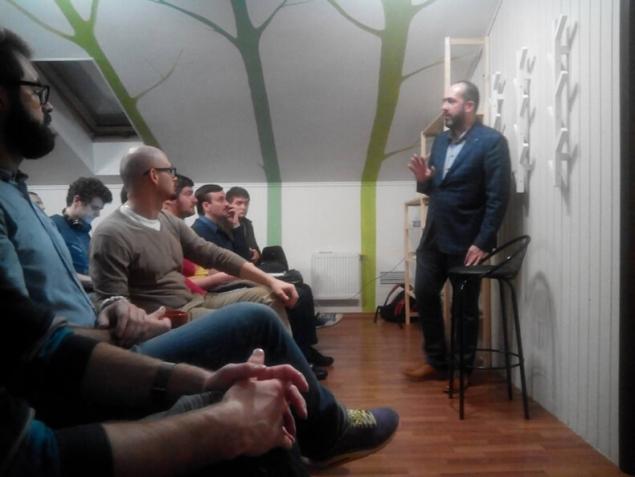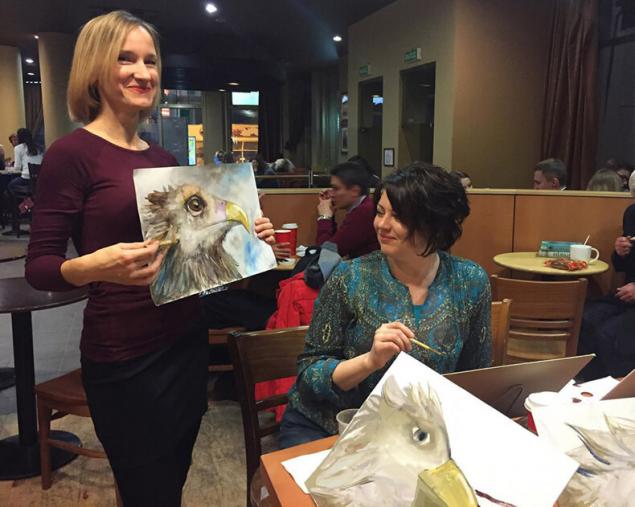 2. Take care of yourself. To protect your time.
Being in a comfortable environment, I was very wasteful in relation to itself. Spend their time, their strength, their resources for all that came after them. On important, interesting, "hospitable", "well it seems to be possible", "I'm still not falling, you can still do some work".
At this point I have built a system of three pieces:
to distinguish between operational and strategic
trim away unproductive interaction
relax!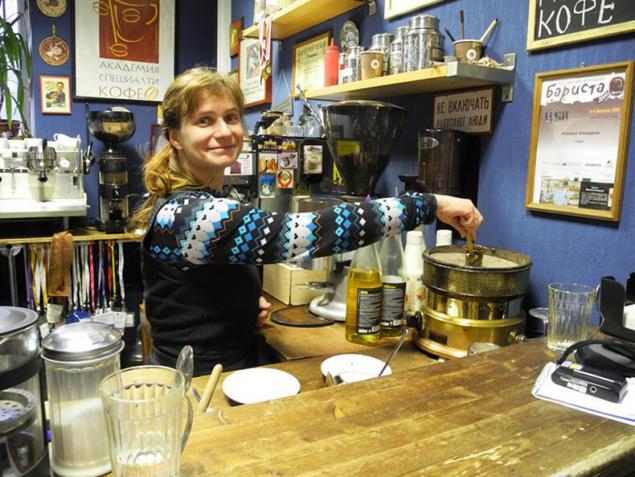 3. To distinguish between operational and strategicThere are operational processes
— need to welcome guests, keep records of time, to solve the problem of suddenly running out of gingerbread, to answer questions in social networks and do many more important things.
This is a useful and pleasant work, but when you focus on the tasks at hand is extremely difficult to think globally. Are two different modes, as the focus of the camera — he directed or something close, or something distant.
In the first week I got to work on the most important tasks only in the moments when I thought I was resting. Was out turbulent working environment and suddenly became the owner of the view with a different scale. In the end, (almost) learned to allocate separate time for work on strategic things.  
4. Trim away unproductive interactions and see its limits
Everyone is different and in search of new formats meet a kaleidoscope.
Gradually I noticed that there are small signs that the joint work will be difficult and it is necessary to preserve your time:
—
The interlocutor asks him to console
("it is very difficult to find a good place and the people — you know, too difficult to find, and the weather in General is not very"). Nice to talk to, good interlocutor, but such talk is unstoppable.
—
The interviewee furiously traded at a small price
. Experience has shown that the persistent asking to reduce the price from 100 to 80 is just the first step in a chain of unexpected requests. And then have to say "Sorry, we are unable to do it." Because we care about your format, because you can't build a working system on exceptions.
Yes, all come from childhood, and sometimes it takes a very strong jolt to realize that to keep their borders and the possibility is not a "petulant child" is a responsible and normal behavior.
-
The main aim of caller is to explain to you what you do wrong
. You do not have those chairs you should not call the astrologer when choosing a room, you tasteless cookies. Such a vigilant person does not matter whether the problem is solved. He really wants to show that he sees her. And this is very different from "you "Monopoly" and lost the dice if there's a spare" or "We are in the first day were sitting on chairs without cushions and very tired. Can we have tomorrow to highlight pillows?".
Great to be able to speak with any interlocutor, but if you want to get out of the exhausted state of the proteins, it is necessary to cut off the interaction that eat your time. To listen and understand, but not engage in argument for argument's sake.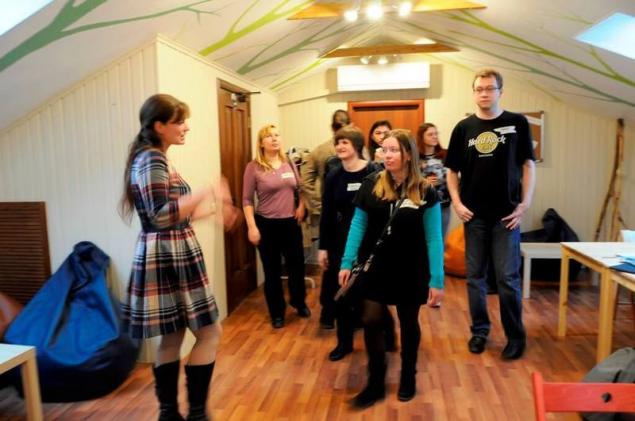 5. Relax!Definitely need to rest and sleep
. The more tense and complex, the better situation you have to be.
For me this story is in two parts: first, we need to breathe and relax. A friend taught me how to practice the five-minute relaxation. You need to sit comfortably or lie down, several times pass through the body with the inner eye, to find tense areas and relax them a bit. The key word is slightly, it makes it easy to start.
And breathe. Typical response to stress zadavanie breathing. We need to continue to breathe, relax and keep breaths. Especially if tired, worried or scared.
And to dine, lunch, too, every day.
Still need to ask for help and if you're in a bad state, couldn't hide it and admit friends. This I have not yet learned. Remember the night when he flew at the grocery store to buy something for dinner, and could not buy anything. The tenth time back to Bank of canned beans and again retreated, because it's too expensive. Almost cried and had strength to say to someone from friends: "Help me, I can't cope". Well, time goes by, you will learn :)
But the second part: when you're exhausted, nothing I want. Except to sit in front of the laptop and try something else to work on. In these moments I forget all the data myself promises about the rest. I came up with to plan units of leisure.
For example, every day there should be three or four. If already ten in the evening, and these units are not used, Hooray, here it is the next thing — need to rest.
I helps to have pre-made "menu of the rest." Walking, sports, photography, a particular book, the bathroom, meeting a friend, a nice problem from a completely different field — sometimes you have to choose something from the list and just start to relax. Great stay and volunteer participation in someone's important to you project. And there's a good phrase: "need to Rest constantly, so you can work at any time when it is really necessary."  
6. To appreciate their peopleAppreciate those who share your sense of beauty. Those who takes and makes
. Those who correctly understands the format needed assistance. Someone said "my God, you're good", and someone leaves with a grunt. Everyone is different and that's good. Just your associates — this is your main prize. Not a prerequisite of your job, but the honest prize that you get for your efforts.
Here too there is little correlation, the tiny touches that indicate the General spirit.First
: some guests clean up (spilled tea, your coffee mug, a Board game. There are guests who sweep the room).
Second
: people pay for stuff. The lecturer, who had just heard an excellent lecture, literally makes you make 70 rubles for an espresso.
It's a small way to help your space to be. Those who build the world with you.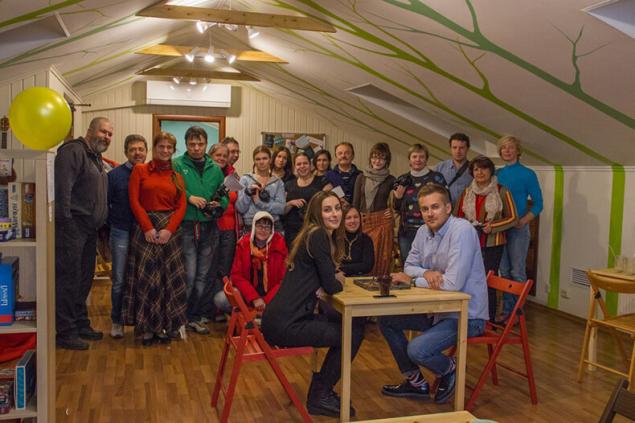 7. To take the help
If I knew in advance how difficult it will be and how it would be impossible to go through this without assistance, could not be decided on the opening of the business.
Fortunately, I didn't know and got from this experience. Assistance were many, many. In different forms — give someone a fish, someone told me about fishing rods. My two main conclusions in this area are as follows:
Help comes
Help comes not in the form in which you are waiting for it. Helps someone you're waiting for help, and someone who can help. (So much beauty. And it seems to be history with the prayers — it would be very sad if it came true exactly and only what we ask).
8. All days are different. No, this is not the beginning of a new bad trend.
At the beginning of work on a large project need to rely on all their supplies stolidity, not to judge the trends in a single day. At first, all days are very different. "For the second day few people, all is lost, is the beginning of the end." No need to count the numbers weekly or monthly or on the same days of the week. And certainly don't want to draw conclusions about the imminent painful end of a period of a few hours.
Gradually accumulated statistics, the oscillations become more predictable. In the beginning everything is uneven and need to take it easy.  
9. To give the event time to happen
Memo for the fastest of us, everything takes time. If is not earned on the first day, it doesn't mean that it doesn't work. If there is a pause in the conversation, it does not mean that he was interrupted.
When you're running a race with time and finances, this can be difficult to remember. But we must do as much as you can, and then give the events to toposheet.  
10. Not separates. To build on the strengths of people. To teach in weak areas.
Small cracks can jump without stress and deep long-standing misunderstanding or to avoid or fall into the abyss. And here as always — we need to talk, we need to understand specific cases, it is necessary to write regulations and follow standards.
Cannot be eliminated, take the weak as incorrigible, generally considered to be people frozen in a specific point. And yet, as hard as you can to rely on the strengths of people, let them Express themselves. If your team has people who know how to unite people who appreciate them is a rare gift that is more important than many.  
11. And two supporting metaphors at the end of the article
Have you heard of the paradox of Stockdale? It is named after the American military who spent eight years in a Vietnamese pow camp. He formulated the following rule:
you must maintain unwavering faith in victory, but at the same time to take a sober look at the facts, as hard as it may be. And then, and then. At the same time.The second supporting thing is a metaphor for heavy wheels that need to budge.
The first efforts do not lead to visible changes. And the second does not, and the next. But, if we make the right efforts then, at some point the wheel will start to jiggle, and then down, and then roll. What made the wheel roll, the last push? No, all efforts in total.
I think, when pushed, and it is not rolling.
And so to work, take care of yourself, to think about the direction of motion, to accept help and lean on the strengths of people.And to believe in victory.
Everyone knows the story about frogs that fell into a VAT of milk. One resigned and drowned, and the second beat-beat feet, hit a sour cream and was able to get out. It seems to me, in fact, the plot developed a little differently. There was no sour cream. But the frog that beat-beat paws, so they pumped that we were able to catch up and out through the side. Here we will follow her example:)posted
Author: Pauline Trojan
P. S. And remember, only by changing their consumption — together we change the world! ©
Join us in Facebook , Vkontakte, Odnoklassniki
Source: interesno.co/myself/d02c8dd0e036