The legend of the world of pedagogy and preacher of the principles of humane education in an interview said about what we should learn from children how to help them find treasures in his own soul, and why future parents is very useful many dream of.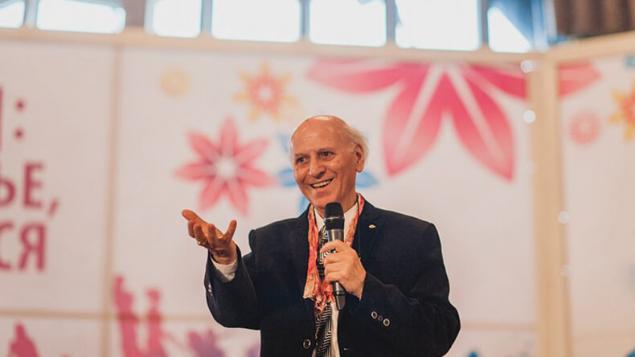 "Being born, we bring a wealth— Shalva Aleksandrovich, in your lecture you mentioned the words of Jesus: "Unless you turn and become like children, you will never enter the Kingdom of heaven..." How do you understand this sentence?
— First of all, in children there is a pristine purity. For example, kids do not know how to lie... they're not spelled out is the Creator. But time will pass and they will do it. Who will teach? Adults. We have accumulated vices, and children — the purity and sincerity for which to strive at any age!
Secondly, kids do not understand religious theories and philosophical reflections, simply, and unconditionally believe in the Creator. We often rely on knowledge, for example, that there is a God, which you can read in the gospel or other Scripture. Do we need to preserve this pristine faith?
Growing up and clogged spiritually, we lose a lot of good qualities. In this sense, the need to remain children.— You said that the word "education" carries hidden meanings and knowledge. What his determination is in your personal dictionary?
— Listen to the sound. In-axis-power. Each person has an internal base, its axis, and spiritual core — the image of the Creator. Disclosure and knowledge of this fact is the process of education.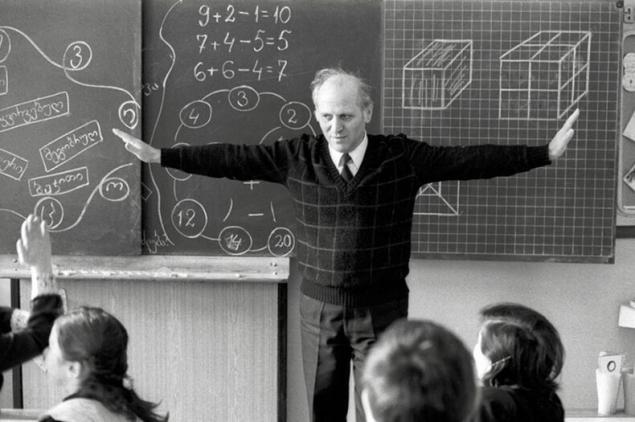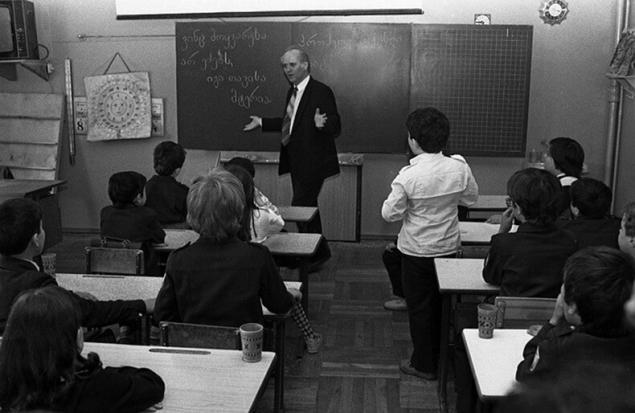 Explain easier. When a person is born, it is already present image, which was given by God, creating a creature in his image. This, incidentally, is spelled out in the tenets of the major religions. Appearing in this world, we already have untold wealth: the sense of beauty, pure love, compassion, ability to empathize, conscience, and other gifts.
The potential of each of us is unlimited! The task of parents is to reveal these images to allow them to manifest.— How is that possible to do?
— Only the example. As said by Leo Tolstoy: "the True education of the child — rearing themselves. Remember that each of us is a source of images: how you stand, speak, smile, tone of voice, what are the notes in it sound, what emotions appear.
As if I hold the watering can and water the flower that has not bloomed. Just know that the Bud will bloom, just need to take care of him and wait. That is, adults continually "watered" inner child its external.
Notice that the child becomes a kind, sensitive, responsive. Why? Because I "eat" this creature such examples, they responded. And not just me. A grandmother, a teacher, and in some situations, and a normal passer-by...  
The law of education: now or never— What rules must be followed when communicating with children?
— Specially fabricate I won't. It is the famous 10 commandments. Live by them, and all the rules themselves will be fulfilled. If otherwise, you have to be kind, sensitive, responsive, attentive...
— What can not afford?
— First of all, irritation. This is the main enemy of education! Mom and dad who just shout, raise their voices and take offense, harm to the child. Sometimes some emotions, carrying them in the shower, gently to play. As if you were an actor.
And even to punish you with love. Then the child accepts this as the norm and not splashes on parents retaliatory aggression. To punish is not to put in a corner, to deprive of something or to beat — a path to specify.
Once again, what image to create, and he is revealed in the child. If globally: how to live, and will live our child, copying our behavior program.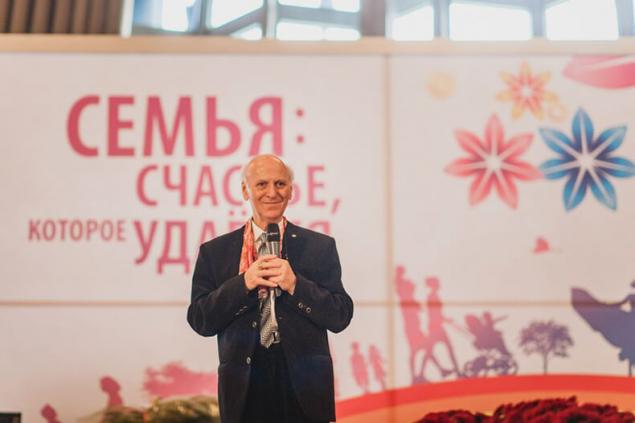 — So, the task of parents — to be as lucid in dealing with children constantly observe ourselves?
— Of course. In respect of a child can seldom be accident. Everything has to be created consciously and deliberately. After all, education is arranged as follows: some important period will pass, and the way back to it will not. We will not be able to return to the same point to fix something.
It's now or never. Here such a law. Otherwise you will need to do re-education, re-education, but it is much more difficult. It is better that everything was on time and commensurate with wisdom.
In addition, you need to have a more exalted view of your child than maybe you really are. Then you will find ways in teaching it to your imagination has been proven. What are our thoughts, and thus becomes the world around us. In the beginning was the word, and not a house, cottage, garage...  
"Education should begin before conception"— One philosopher said, "When you start raising children?" He asked: "And how old is Your child?". The mother replied, "Six weeks from conception. Sage noticed that she was already six weeks late. You cited the example of the parable. So when to start training?
— Before conception. It is important that the mother is preparing for the adoption of the child. We give body and soul comes. Her education begins in our dreams. We begin to create and direct the images: who do we see, how much you want.
Imagine what happens if the mother is torn and thinks to get rid of her baby or not? And the kid gets something negative and the woman has a terrible image...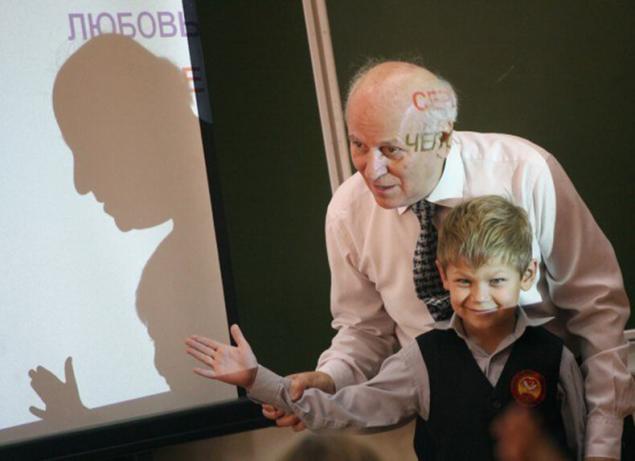 — You mentioned that the parents can attract the soul, call...
— Dreaming. Your thoughts need to be kind to future creature. Know how to draw and draw, as some imagine, imagine your child. Mom or dad become a magnet attracting souls from different spaces of the upper world. From where were able to reach a dream.
— And the children choose parents?
— Philosophy says that the souls, of course, make your choice. And the developed parents are able to draw beings from the higher worlds. Others — like work.  
"The children taught me true love!"— About the spiritual education. What kids need to talk about God and the world?
It depends on family culture. The main thing is to talk about spiritual things. If there are truly religious people, then of course they will introduce their religion. Let the child itself is defined: whether it asks whether the story in Church, temple, mosque.
And in the family and at school should be reasonable and not fanatical religiosity. One that doesn't bother anyone. My faith says, do no harm, love everyone, even the enemy. Who does it offend?
No need to act like apart of my religion the other is not. Of course there is! I am an Orthodox Christian, but I have friends Muslims and Jews. I go to them on behalf of their God. And try to learn their customs. Otherwise, how to respect others? Otherwise, we get separated, we destroy each other on religious grounds. Now this is precisely what is happening in the world...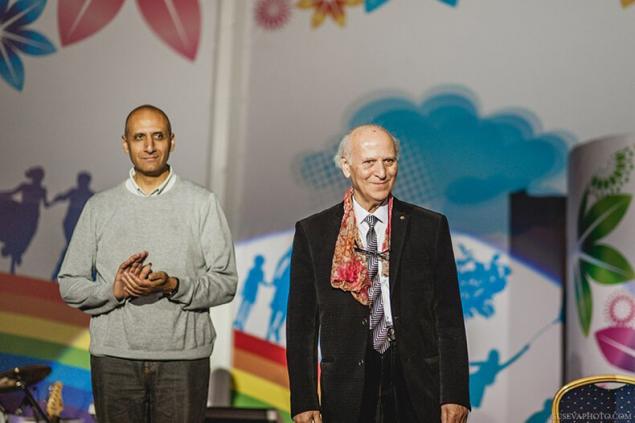 — You said that children are the best teachers. What have you learned from your children and grandchildren?
— First of all, patience. I am constantly practicing it. Second, love. After all, they know how to love sincerely. It is then we impose the principle, you-me. But initially children have no conditions, why is it necessary to love the native people. This purity and kindness is something to learn from. Adults need to return to the child inside...
DossierShalva Amonashvili
— world-renowned teacher, doctor of psychological Sciences, Professor, academician of the Russian Academy of education and Academy of pedagogical and social Sciences, author of dozens of pedagogical, psychological and artistic works.
His system is not built on the principle of preparing the child for life, and on the basis of understanding childhood as an important stage of life, with its problems and experiences that need to be understood and accepted by the teacher.
Born
: 8 Mar 1931 in Tbilisi.
Education
. Graduated from Tbilisi state University, faculty of Oriental studies. In 1958 he completed his postgraduate studies at Institute of pedagogy them. J. S. Gogebashvili. In 1960 he defended his thesis, and in 1972 — doctor.
Career
. Educational activities began a pioneer in 1952, the fate of the second year of University. From 1958 to 1991, he worked in the Institute of pedagogy of Georgia, lab assistant, researcher, scientific Secretary, head of laboratory, Deputy Director, Director, Director General of the Scientific production of pedagogical Association.
In 1989 — 1991 was people's Deputy of USSR, member of the Supreme Soviet of the USSR.
From 1991 to 1998 he headed the Department of primary education at the Pedagogical University. S. S. Orbeliani Tbilisi.
Since 1998 he has been heading the laboratory of humane pedagogics at the SEI HPE Moscow city pedagogical University (MGPU).
Projects
. Conducts seminars for teachers, educators, school psychologists, educators on the system of humane and personal approach to children in educational process.
Founded
more than two hundred centres and laboratories of humane pedagogy in Russia, Ukraine, Belarus, Kyrgyzstan, Kazakhstan, Latvia, Lithuania, Estonia. Is scientific supervisor of a number of experimental schools. The organizer of the annual International Pedagogical Readings.
Awards and titles
. Doctor of psychological Sciences, academician of the Russian Academy of Education, foreign member of the Academy of Pedagogical Sciences of Ukraine, doctor Honoris causa of Sofia University named after Clement of Ohrid, head of the International center of Humane Pedagogics, the winner of Russian Government award, "Knight of Humane Pedagogy", "Knight of childhood." Awarded medals: "K. D. Ushynsky", "the great Teacher of Russia".
Books
. "Pedagogical Symphony, "educational evaluation of pupils 'learning", "To school with six years", "Reflections on humane pedagogy", "School of Life", "Faith and love", "confessions of a father", "Letter to daughter", "the Ballad of upbringing", "the Truth", "Without a heart that understand?", "Hurry, children, will learn to fly!", "Why can not we live the lives of heroes of the spirit", "Amon-RA", "Salome", "the Whole Earth is waiting for us" "Light in the dark", "Hand leading".published  
Author: Marina Seagull  
P. S. And remember, only by changing their consumption — together we change the world! © Join us at Facebook , Vkontakte, Odnoklassniki
Source: www.miraman.ru/posts/pedagog_shalva_amonashvili_vospityvat_nujno_vovremya_i_sorazmereno_s_mudrostyu