On that only men do not go to the people for the sake of love ... Someone is trying to derail a star from the sky to your favorite drew attention to it, someone is willing to go through the water, fire and copper pipes, to be together with a single, and some even ready in their own skin to feel the pain and suffering that women have to endure. Today staggering tell you a story about how one man had to pull myself together and overcome their own demons to be together in the second half. This heroic act in the literal sense of the word amazing. However, first things first ...
Meet, this 51-year-old Briton Paul Mason, a former postman, who made history as the fattest man of the world. In 2013 the weight of the fat man was nothing less than 445 kg! Paul acknowledged that he had been held hostage by the food. Days and nights he kilograms absorbed food, finding the only consolation in life. Paul knew that it turned into a terrible addiction, but he was unable to do anything about it. The food was his only joy and consolation on this earth.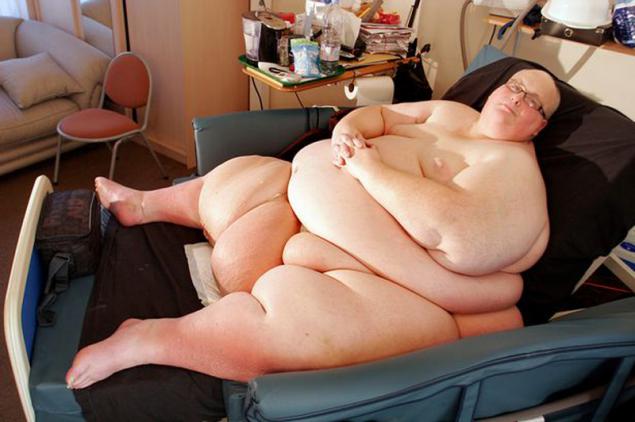 incredible story of Paul, the meaning of life which consisted of eating quickly put on the ears of many people in Britain. He was even invited to be a guest of the famous talk show and was created page on the Internet in support of men.
Nobody knows in advance that we have prepared for a higher power. Rebecca, a resident of the United States, stumbled on the story of Mr. Mason's on the web and offered to assist in the care economy. What a surprise it was Paul when he blurted out on Skype with a perfect stranger for more than four hours! There has been a real miracle: without knowing it, the fat man fell in love with Rebecca on his ears and decided, no matter what was to lose weight, to be with her.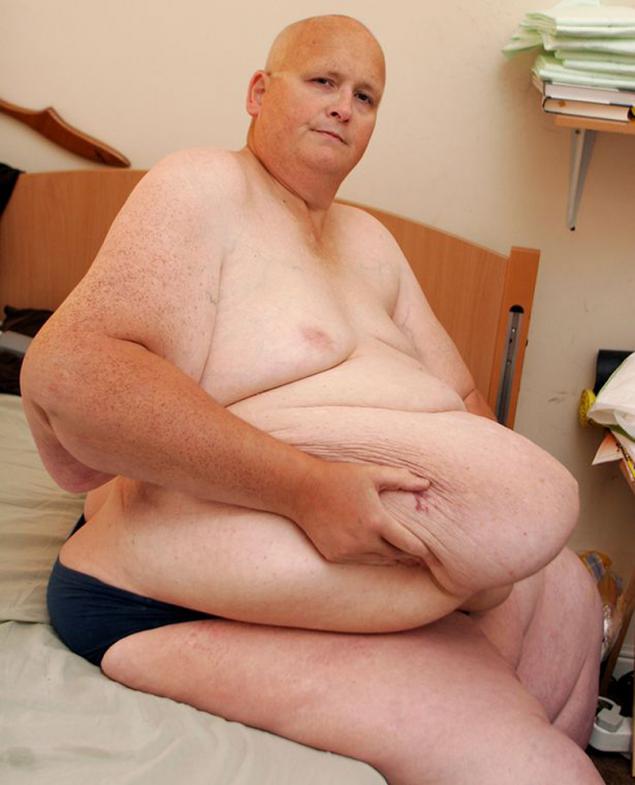 However, the path to the cherished dream proved to be quite difficult. Almost two years thanks to special training and developed a diet to lose weight Paul managed to ... 300 kg! However, about one nuance almost always silent when the crack of a grand losing weight. We are talking about sagging skin, which actually looks creepy. Therefore, a man was waiting in front of the complex operation to remove excess skin ...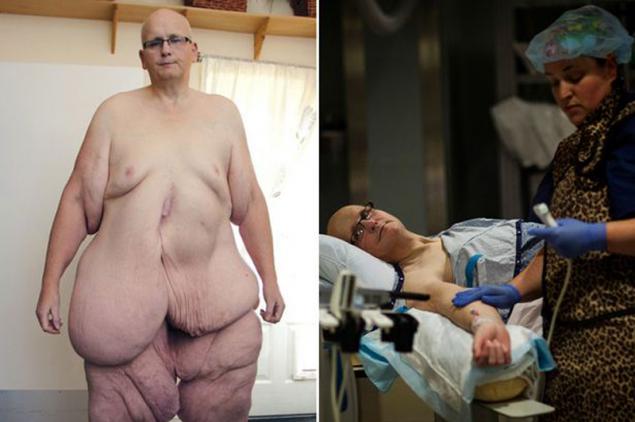 And in 2015, the Briton who has passed all the circles of hell to live a full life, had the surgery, which lasted already 9:00. It's hard to believe, but Paul already removed 21 kg (!) Of excess skin. Finally it is now weight ranges of 125 kg. While his beloved weighs just over 50 kg. Redefining the famous saying, then we can say that love all weight categories are submissive ...
«When I look at pictures of zhirtrest, who was lying in bed 24 hours a day, 7 days a week and just did what I thought about food, I feel at ease. I find it hard to believe that it was me. I do not want to be the person » i>, - shares his impressions of Paul in an interview.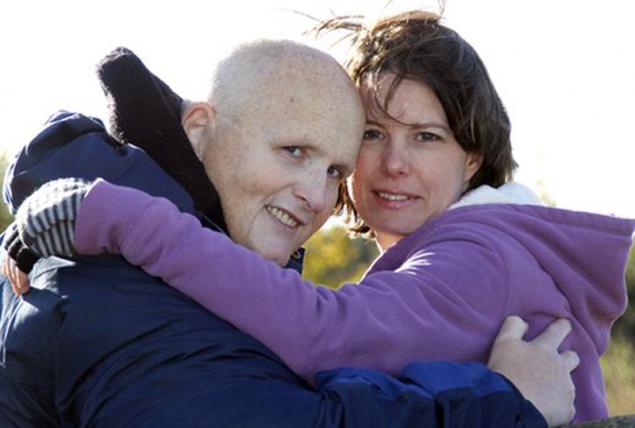 Now, Paul will be able to find out what it's placed on a seat in a movie theater or how to easily get into the car. One man confessed to the British edition, the food was a wonderful opportunity for him to escape from reality, it was his comfort zone, he did not want to leave. However, the strength of the real, pure love, as you see, is capable of performing miracles and turn off the mountains. The amazing story of a loving couple - a vivid example. Therefore, it is precisely in order to share it with all your friends.

www.mirror.co.uk/news/uk-news/former-worlds-fattest-man-paul-5605521