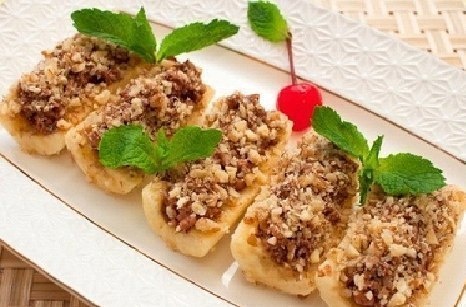 Very tasty and easy to prepare dessert.
Products for cooking:
* 3 large bananas
* 100 grams of dark chocolate-
* 150 r any nuts
Let us proceed to the preparation:
Grind the nuts in a blender (you can just potoloch). Then melt the chocolate in a water bath and mix chocolate with nuts (leave a little nuts for topping).
Now clean up the bananas, cut the them along and we cut each half crosswise into 3 parts. Of the resulting pieces and remove the core nafarshiruem their walnut-chocolate mass. Sprinkle with nuts and serve.