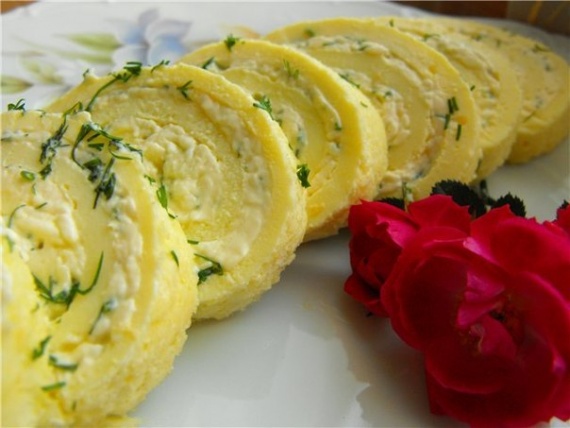 Cooked very quickly, and it turns out very tasty.
Ingredients:
4 eggs
175 g lean cream (original mayonnaise, but we replace sour cream) (125 g, omelet, 50-c-filling)
2 processed cheese
2 cloves garlic
greens
Salt (to taste)
Beat eggs with sour cream and salt.
Pour the mixture onto a baking sheet with parchment paper and bake at 180 C for 10 minutes.
Cool slightly and turn.
Grate the cheese curds, add the garlic, herbs and sour cream.
Spread the omelette fillings and wrapped in a roll.
Cool.