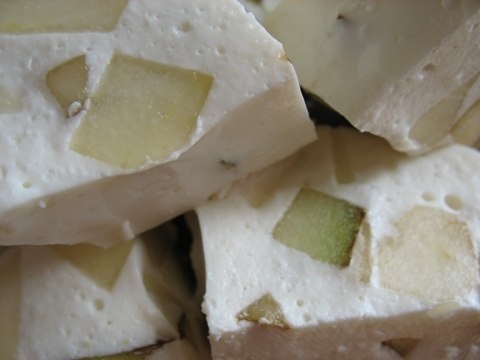 It is very easy and delicious dish (it does not have semolina and starch) is prepared instantly, which is important for breakfast
So, we need:
1 pack of cottage cheese (250g)
1 egg 1 protein
2 tbsp. l. sugar
1 pear and 1 banana (fruit can be added to any, to your taste)
Whisk the eggs with the cream cheese, sugar and add the diced fruit and 3 minutes. in the microwave (I 750Vatt). Who is more powerful stove, cooking time is reduced. Choose form with high sides, souffle rises in the cooking process, when the top cap became dense - ready!
It is very tasty!