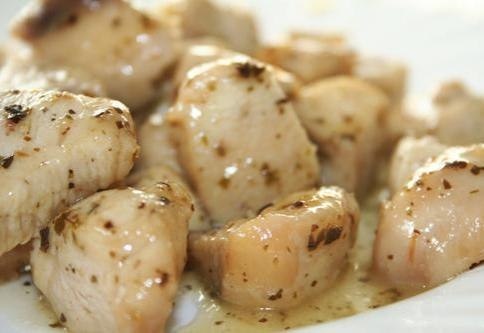 Ingredients:
300g chicken
for the marinade:
1 tbsp vegetable oil
1 tbsp honey
juice of 1 small lemon
salt
pepper
season to taste
Preparation:
Mix all the ingredients for marinada.Myaso cut into small pieces, pour the marinade, and place for 1 hour in the refrigerator.
Heat the pan, put the meat with the marinade and fry over high heat until almost evaporated marinade, then reduce heat, cover and hold for another 5 minutes.
Bon Appetite!