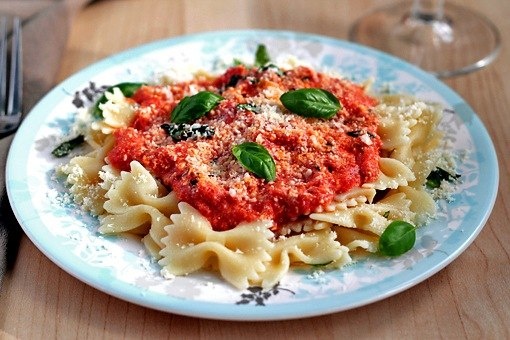 Ingredients:
30ml olive oil
3 cloves garlic
800g of tomato paste or tomato puree
150g feta
3/4 tsp salt
1 tsp sugar
10 leaves bazilika600g pasta farfalle
SLICED garlic and fry for about olive oil for about 1 minute. Add the tomato paste (puree). Cut the feta into small cubes. Add the feta to the sauce and reduce heat to a minimum. Preparing the sauce for 20 minutes, a couple of minutes before the end add the chopped basil. Boil pasta. Mix and serve with pasta.