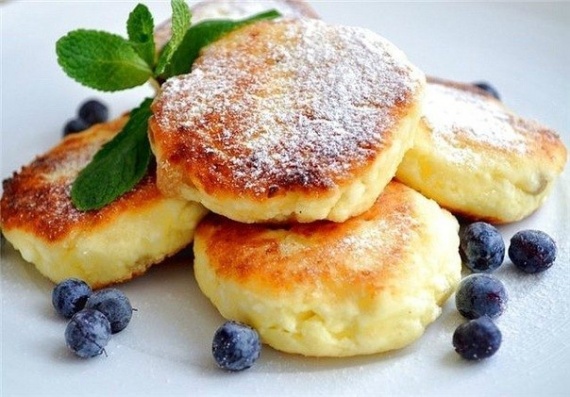 Ingredients:
1.Nezhirny cottage cheese (250g)
2. Protein 2 eggs.
3. One tablespoon of flour.
4. Apples.
5. Powdered sugar and cinnamon. (Just whisper)
Mix all of the weight and sculpt her cheesecakes. Do not fry. On trays put baking paper and put cheesecakes. Bake at 180 degrees, about 10-15 minutes.