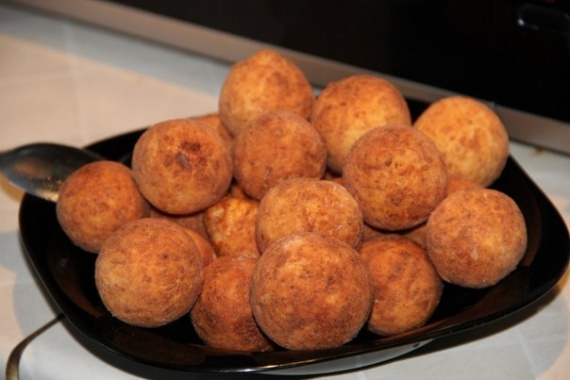 Ingredients:
Eggs 2 pcs.
Flour 2 tbsp.
Cottage cheese 500g.
Sugar 1 tbsp.
Soda 1 tsp
Vinegar
Powdered sugar
Vegetable oil for frying
Preparation:
Egg mixed with sugar.
Separately repay soda in vinegar.
Cottage cheese mixed with egg-sugar mass repaid add soda and flour.
From the resulting mass to make small balls.
Heat the vegetable oil in a pan and fry in butter cheese balls until golden brown.
Before serving, sprinkle with powdered sugar.