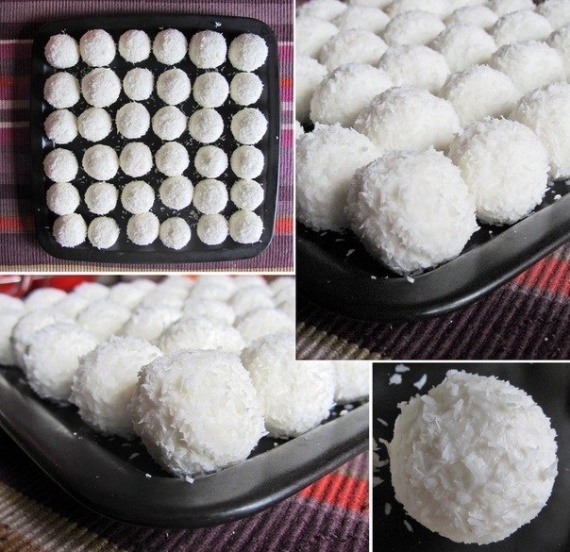 Ingredients:
500 grams of cottage cheese 5-9%
100 grams of sugar
180 g coconut
about 40 nuts hazelnut  
Sugar combine with cheese and carefully grind until smooth.
By curd with sugar add bulk coconut. Mix well.
From the resulting mass to form balls the size of walnuts, hazelnuts put the ball inside.
Roll the cheese balls in deferred pre coconut flakes, folded into a bowl and put into the refrigerator for 1 hour, and you can put the kettle on the stove.