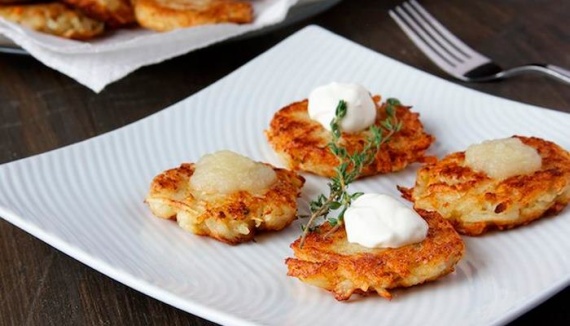 Ingredients:
1 kg of potatoes
1 large onion
2 eggs
salt to taste
vegetable oil for frying
Preparation:
1. Grate the potatoes and onion on a fine grater. Add eggs, salt and mix.
2. Properly heated pan with vegetable oil and fry the pancakes - potato pancakes. Serve with sour cream, milk, butter.
Tips: Do not let the dough stand - will darken and spoil the look of pancakes.
Do not add flour pancakes, spoil the taste, in a pinch, you can add a spoonful of starch without slides, but it is better to do without him.
Properly heat the pan, or pancakes will absorb a lot of oil that spoil the taste.