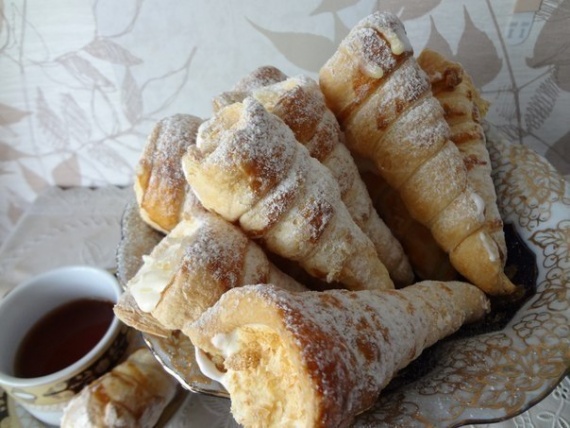 Puff pastry-500g. happened 24 tubules.
The dough is cut into strips 2-3 cm, screwed into the tube, put on a baking sheet and coat with egg yolk.  
Bake at 200 C for 20 minutes. Fill in the two types of cream. Make cream Charlotte. Beat the eggs with the sugar-70g, pour the hot milk, 50ml, put the mixture on the fire and boil for 5-6 minutes. During this time, the mass thickens and becomes viscous. Beat with a mixer-butter 100g Continuing to whisk the oil, add the cooled parts of the egg mass.
When the cream will smooth consistency add vanilla. Protein cream: 2 protein whip with powdered sugar, 100g.