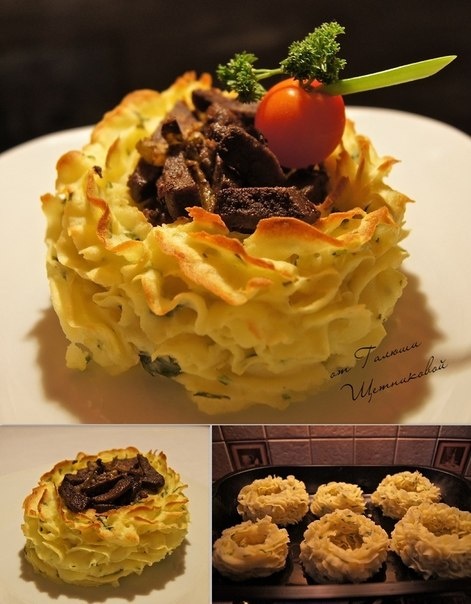 French 1kg
Liver 300gr
Pickles-2pcs
Bow-1pc
Egg yolks 2 pcs
Butter-2st.l
Milk 5st.l
Green
Garlic
Spices, salt and pepper to taste
Peel the potatoes, boil salt to taste.
While boiled potatoes, cooked liver.
Liver, cucumber, onion, cut into small, on a hot griddle ship with butter. Fry over high heat for about 15 minutes, stirring constantly.
Of the finished potato mash - add the butter, egg yolks, milk, parsley, garlic, spices to taste.
Mix thoroughly.
Baking dish greased maslom.S via syringe create culinary circles of mashed potatoes, stuffing fill. Browning in the oven at 180-200 degrees.
Bon Appetite!