A rejuvenating smoothie of avocado, lime and kiwi
Start your morning with a green smoothie vegan. Avocado, lime and kiwi are the main ingredients. They combine sweetness, moderate astringency and sour taste, complementing each other. Avocado has a beneficial effect on the entire body and is Superfoods, which helps to cope with the signs of ageing.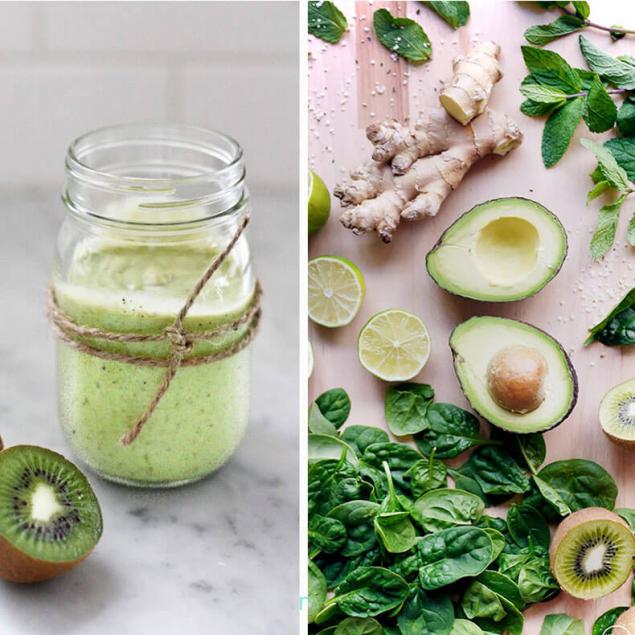 If some ingredient you don't like, don't be afraid to experiment! Just replace it and enjoy a vitamin drink.
Ingredients (for 1 serving):
½ Large ripe avocado
2 kiwi
⅛ Cup lime juice
⅛ -1/4 Cup almond milk (or coconut milk, aloe juice, fruit juice)
honey to taste (about 1-2 teaspoons)
pinch of sea salt
2-3 cubes of ice

​
Preparation:
Pour milk into blender, then add remaining ingredients and ice. Whisk until smooth. Enjoy!
Cook with love!  
P. S. And remember, just changing your mind — together we change the world! ©
Source: online-detox.com/articles/112178-proschayte-morschiny-napitok-molodosti-i-krasoty