Delicious olives are great as a starter, and the perfect complement to your favorite dishes. Someone doesn't like the taste of this product, someone life without them is not.
My recipe is for those who like to eat a delicacy overseas. In my opinion, pate of olives in Italian is just amazing and to describe it the taste is just not necessary. I know one thing: try it once, you never fail to repeat it again!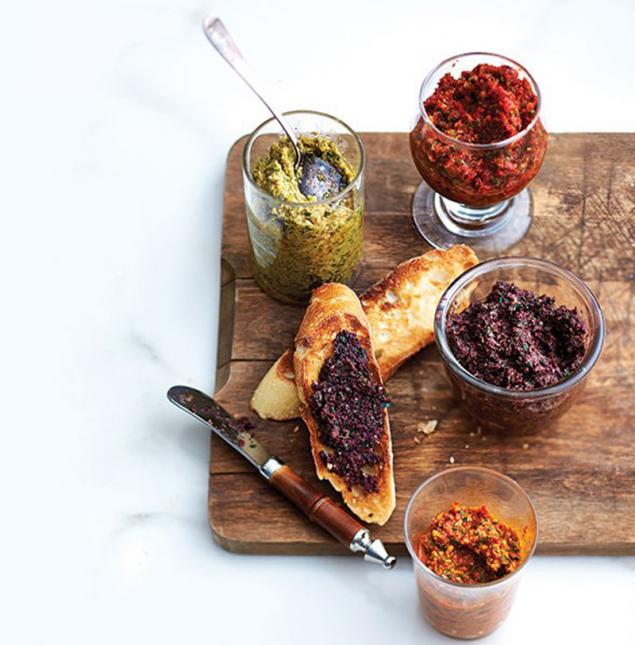 Ingredients:
olives: canned, pitted – 200 g
garlic – 10 g,
fresh parsley – 10 g,
olive oil – 65 g
lemon juice – 15 g,
ground black pepper – 3 grams
salt – 3 g.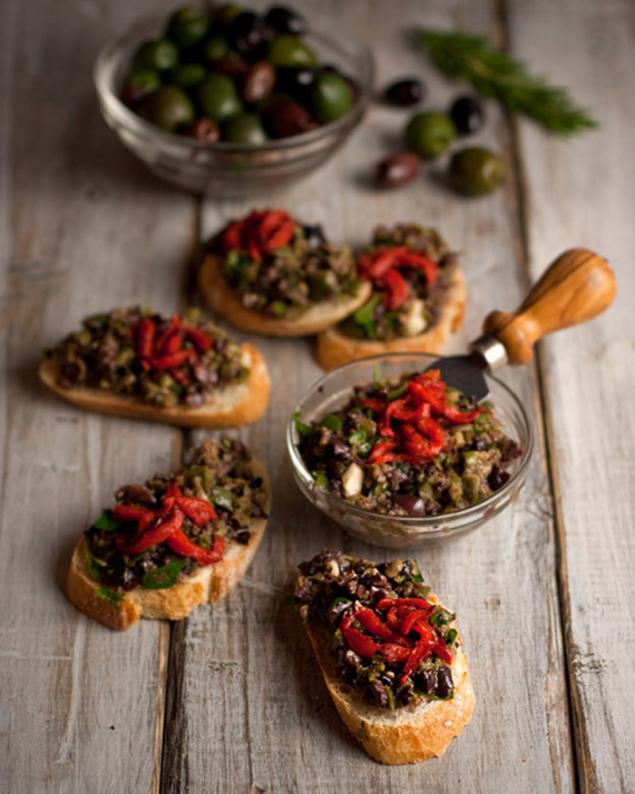 Preparation:
1. Canned olives drain in a colander or sieve and leave for some time to drained the remains of the brine. I note that in the list of ingredients needed to prepare this paste, the weight of the olives without liquid.
2. Garlic clear from the husk. Fresh parsley rinse and lightly shake to dry.
3. Olives, garlic and parsley cut into cubes, place in the bowl of a blender and grind to obtain a puree mass.
4. To try the pate, add black pepper and salt to taste, mix thoroughly.
5. Ready pie can be served immediately or put into a jar and place in the refrigerator for storage.
Pate of olives can be served as an appetizer, spread on bread or as a filling for tiny tarts from salt dough, used to prepare various sandwiches (e.g., with fresh tomatoes, various types of cheese, Basil or any other herbs to your taste).
If you want extend the shelf life of the snacks in the fridge, I recommend to cover the surface of the pate with a small amount of olive oil.
Cook with love!  
Author: Olga Ivanchenko  
P. S. And remember, only by changing their consumption — together we change the world! ©
Source: www.1001eda.com/pashtet-iz-olivok-po-italyanski