Delicious strawberry smoothie in a bowl
This smoothie in a bowl is better than any ice cream! It contains only products of vegetable origin and is vegan. Experiment with ingredients for decorations use Goji berries, kiwi, kumquat, fresh berries, 100% chocolate.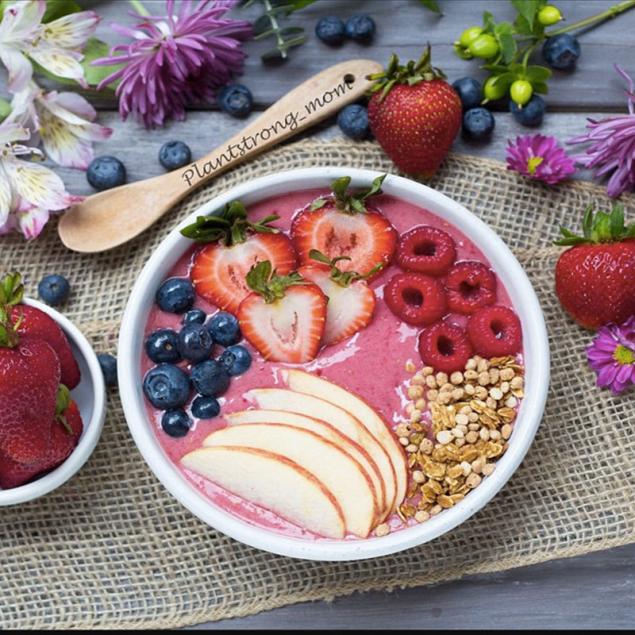 Ingredients (for 2 servings):
2 cups frozen strawberries
¼ Cup raw cashews
1 tablespoon of Chia seeds + some for decoration
4 pitted dates
almond milk
coconut flakes
cocoa beans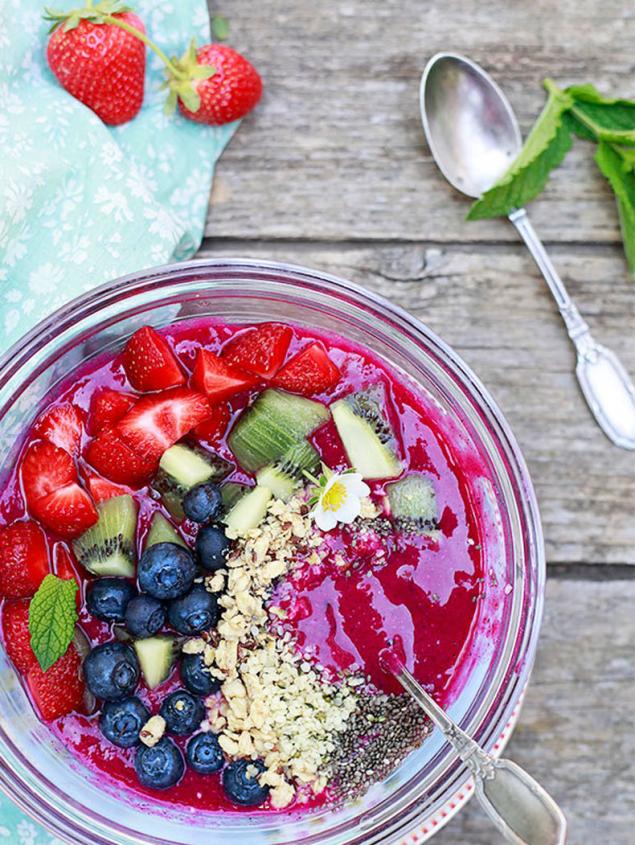 Preparation:
1. Place frozen strawberries, cashews, Chia seeds and pitted dates in a blender.
2. Pour almond milk to slightly cover all ingredients.
3. Whisk until smooth. Smoothies will turn out quite thick, like melted ice cream. If you do not like this consistency, just add more milk to make it more fluid.
4. Pour smoothie into bowls, sprinkle with Chia seeds, coconut flakes and cocoa nibs. Enjoy!
Cook with love!  
P. S. And remember, only by changing their consumption — together we change the world! ©
Source: online-detox.com/articles/112164-zdorovyy-i-vkusnyy-zavtrak-za-3-minuty