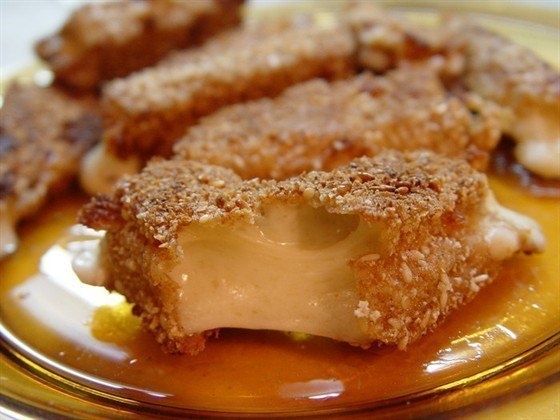 Ingredients:
Cheese - 200 g
Egg - 1 piece
Wheat flour - 1/2 cup
Bread crumbs - 1/2 cup
Vegetable oil - 1 cup
P azogret oil to 170 degrees.
Cheese cut into strips (about 5h1h2 cm) and a good roll in flour, then in egg and then in breadcrumbs.
Fry sticks on both sides in butter until golden brown, put on a towel to remove excess oil.
Serve with rice or pasta.