Malai-kofta (Malay kofta) — balls of paneer or Adyghe cheese, with sour cream sauce, herbs, spices and sometimes nuts. "Cardigan" translated from Hindi means "meatballs", and "malai" sauce-cream.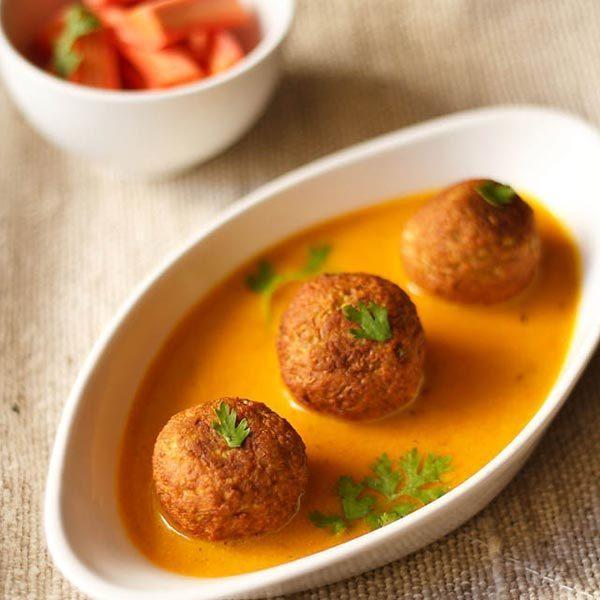 Cooking time
: 30-40 min.
Number of servings
: 4
Ingredients
:
460 g Adyghe cheese or paneer
3 tbsp. whole wheat flour fine grinding
1 pod of fresh chili pepper, finely chopped
1 tbsp chopped coriander leaves
2 1/2 tsp salt
ghee or vegetable oil for roasting in deep fat
6 medium size tomatoes
2 tbsp grated coconut
2 pod acute fresh pepper, cleaned of seeds and finely chopped
1 tsp ground coriander
1 tsp grated ginger
1 tsp cumin seeds
1/4 tsp asafetida
2 tbsp ghee or vegetable oil
2/3 Cup (150 ml) sour cream
1 tbsp chopped coriander leaves or parsley
1 lemon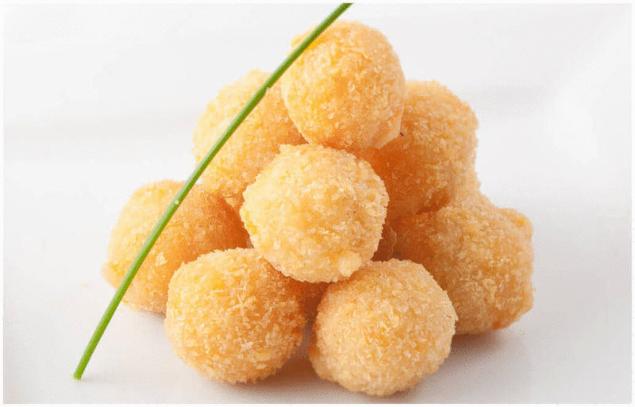 Knead paneer (or soft cheese), until it becomes soft and homogeneous.
Add the flour, pepper, coriander leaves and 1 tsp salt. Knead again, so that all components are well blended. The pieces of this cottage cheese mixture, roll balls the size of a walnut.
Heat ghee or vegetable oil until it smoked. Place the cheese balls and fry a few minutes until they become Golden brown and crispy. Place them in a colander, to glass oil.
Blanch the tomatoes, peel them from the skins and mash into a puree.
Then make a paste of spices:
mash in a mortar or grind in a coffee grinder coconut and all the spices, except the salt and coriander leaves. Heat 2 tbsp ghee or butter in a medium saucepan and fry this paste for about 1 min.
Add to a pot puree of tomato, sour cream, coriander leaves and salt and cook for 10 minutes, stirring occasionally.
Put the balls of
paneer
in the sauce for 10 minutes before serving. Decorate each portion with a slice of lemon. published  
P. S. And remember, only by changing their consumption — together we change the world! ©
Join us in Facebook , Vkontakte, Odnoklassniki
Source: vedic-culture.in.ua/vegetarian-cooking/VKI/kulinariya/zakuski/zakuski-recept-017.html