If you think you don't like beets, try them raw and you will change your mind. The main secret is that the beets thinly slice and marinate for a while. This vegan recipe will not leave you indifferent.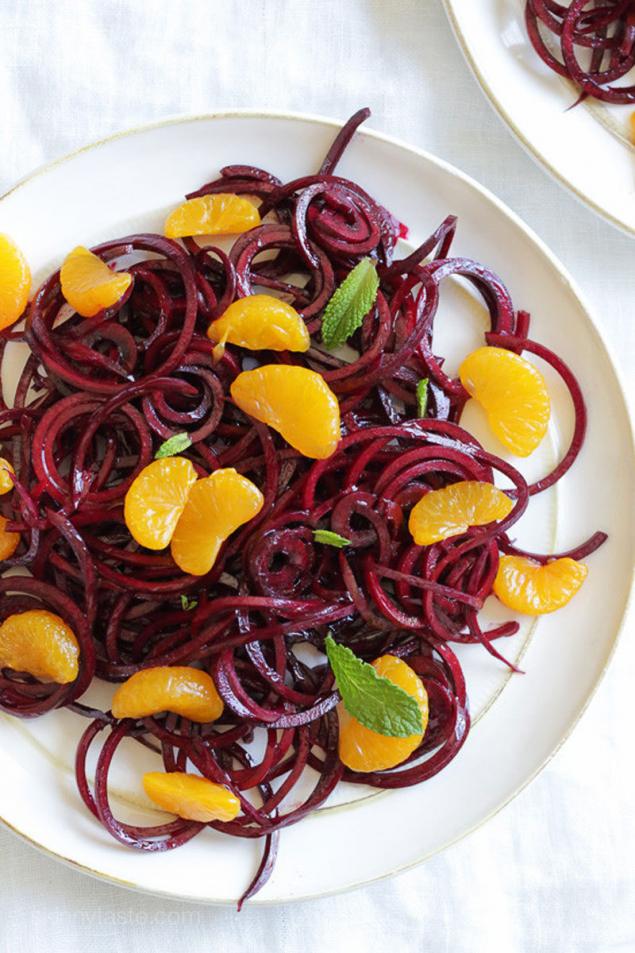 Ingredients (for 2 servings):
50-60 g of tangerine slices
1 1/2 tablespoons olive oil
2 tablespoons red wine vinegar
2 medium beets, trim the ends
1 sprig of mint (only leaves)
2 tablespoons tangerine juice
Preparation:
In order to make a spiral from the beets, use gloves to avoid staining hands, peel beetroot and cut off the stem and root, then insert the thin end into the round shredding blade, holding it in the center.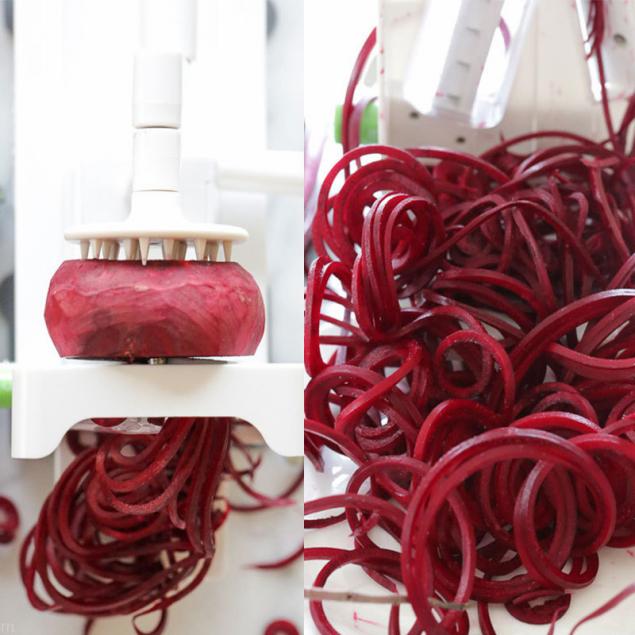 Draw spirals using the blade with the smallest triangles. (Unless you have a special shredding for spirals, use a knife to cut thin slices).
With scissors cut the spirals into smaller pieces with a length of 15 cm, in order to make it easier to eat. Add the tangerines.
In a bowl, mix the juice, olive oil and red wine vinegar. Mix with beets and leave for 15 minutes. Spread out on 2 plates, garnish with tangerines and mint.
Enjoy!  
Cook with love!  
Source: online-detox.com