Igor Gubarev: Ethical businesses helps the person to develop himself and to be helpful to others
Igor Gubarev— organizer of large-scale exhibitions vegetarian VEG-LIFE-EXPO. 33. Engaged in the creation and promotion of vegetarian projects, in particular the major festivals and exhibitions in Moscow. The author of the online project associated with agriculture and landscaping. Soon Igor is planning to launch another project, but culinary. Experience of vegetarianism — 3 years. During this time, Igor has managed to completely change the type of food to get rid of bad habits, to quit his highly-paid work, which contradicts his new image of the world and managed to organize several large-scale events in Moscow, devoted to vegetarianism and ethical business.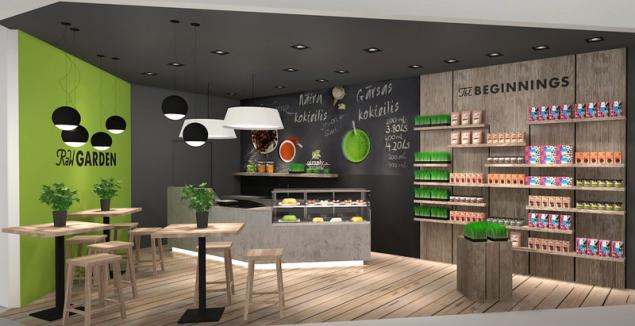 Igor, tell us how you came to vegetarianism?
- I was an active carnivore, and was engaged in completely unethical business I engaged in supplying wine to Russia. One of the formations, I — sommelier, consultant, wine selection.
Why I got hooked with the theme of vegetarianism? Because when people think about what they eat, they begin changing the mindset. It happened to me. I was just thinking over what I eat. Began to experiment, to try different food. After I became a vegetarian a few months I quit my job, went to the peak for the whole alcohol business before the new year holidays. Quit and started his own projects, but in the topic of vegetarianism. Just changed the perception, there were other priorities.
Whether to support your family and friends?
All were sympathetic. But I can't say that everything had suddenly become vegetarians, no. Looking at my transformation, some just started to listen to your body, but none of his friends tried to "get me back", for what it huge gratitude.
What started your path in business after the "formatting" of habitual thinking?
The first project that I launched is the project on agriculture. The project is aimed at owners of their suburban areas. It consists in the fact that all the largest experts of Russia, CIS and Europe in the fields of sustainable agriculture hold their seminars, talk about the methods and techniques that they are working effectively. As for the topic of vegetarianism, I originally collaborated with Sergei Dobrostany,. There is a significant contribution of Sergey, that I became a vegetarian, for which I am very grateful to him. We have launched several joint projects, now I implement the author's ideas.
- What do you do now?
I'm now working on formation of a market for vegetarian products and market ethical business. At the moment, more than a thousand companies in Russia are in themselves, completely isolated. The main problem is the lack of platforms, platforms and events where you can meet eco-a range of different manufacturers, where you could find companies which only start in this industry, get to know them and to develop with them. Now I try to change it, and work on the project, which will bring together players in the ethical market.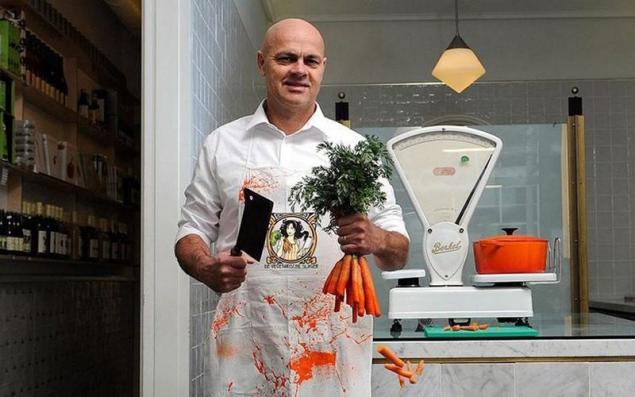 - Igor, please give me a definition of "ethical business". What's in it for you?
Ethical is the business which leads to the development of man, society, country, the entire Planet as a whole. This is the business that does not harm the surrounding world and people. Ethical business is that business that helps a person to be better. A business that does not harm competitors. A business that develops industry that leads its owner to progress. If you take the side of products of animal origin, of course, ethical business is the production of goods without using animal components.  
— Do you consider that ethical businesses helps a person to recognize the origin of each item, each subject and each product that a person uses?
Yes, of course. I agree with this completely. Few people realize how much effort went into creating the one thing, how much human resources and energy required for this and how many living beings could suffer during production. For each subject we use there is a story. I believe that ethical business began to grow just those people who were able to realize it.  
— Do you think at what level in Russia now the industry is ethical business?
Probably in its infancy. This is my subjective slice. It has some germ, some flash: there — here, some fireflies. The market itself is not. I am very interested in the formation of the market. There are a few major players, if small, but still fragmented. Glad that now this topic is becoming more popular, partly fashionable, and people are starting on the subject more and more to think about.  
— Is it difficult to get into the market, which in fact yet?
This market is not difficult to get, there is practically no competition, in the full sense of understanding. When compared with other market segments that we have in Russia, there is no competition. It is not in horeke, in the products in online stores. Today there are plenty of opportunities and niches that you can take.  
— Are there any specific ideas for entering the market right now? Perhaps ideas that you have voiced, will inspire someone to create their business ethical.
1. Active trend today is gastronomy startups: vegetarian, vegan, raw food. All this is true, popular and gaining momentum. Niche is absolutely not full. The only question is what the kitchen of the world to adapt to vegetarian, under the ethical, useful under which preparation method and products to use and how to present it all. And don't even have to open a specific restaurant where you can sit and actively developing shipping.  
2. Popular online stores where you can buy organic products that helps to take care of your health.  
3. A separate segment associated with sport. Any items that will now be done in a sports theme: food product, applications, devices, all aimed at maintaining the athlete at the time of training, ethical sports clothes and special cosmetics — all very active to be in demand.  
And who are the main consumers of ethical products and services?
As practice shows, about 65% is women and the other 35% were men.
Therefore, all that is aimed at a female audience will work, but among the male audience just as high interest, high purchasing power, decision-making, and so on.  
How to share the market with ethical business owners, who more, men or women?
Here 50% to 50%.  
To promote the fact that is still quite undeveloped, very difficult. Why did you decide to take on this responsibility? In fact all your projects connected with promotion of ethical business in Russia.
To promote allows me a fairly high competence in these matters. Understanding business processes, how it works, understanding the B2B segment. Understanding some of the levers and vision of what is missing in the creation of a market for vegetarian ethical business. The market is a set of companies, their interaction and the ultimate contact with the target audience. It's just the kind of competence than I essentially always did, only now in a different industry. It is interesting to me, I see the sense in it, so focus on live events, such as exhibition of VEG-LIFE-EXPO, which will take place on 12 and 13 November in Moscow.  
Igor, tell us more about this project. To whom it is interesting? Why visit a vegetarian show and what is the main purpose of this event?
The exhibition is dedicated to the development of ethical business in Russia. Program of the exhibition is harmoniously divided into two parts: one program for entrepreneurs, the other for visitors.  
The exhibition will bring together many entrepreneurs from Moscow and other cities. The exhibition will be created all conditions, to ensure that business owners could get acquainted with each other, this will allow to expand the base of useful contacts. Typically the exhibitions are the contracts formalized cooperation between companies in the B2B segment. This is the formation of the market. The exhibition will host a private business forum, which will feature well-known experts in the field of ethical business. Will be discussed topical issues: how to open restaurant, shop, production, how to occupy a niche, how to attract traffic how to organize business processes, all that may be of interest to entrepreneurs.
For the visitors we have prepared three sites: the vegetarian market, food court, and main stage, which will act as media persons, athletes, doctors and chefs of major restaurants.
Guests will have the opportunity to meet a wide range of ethical products (which are not tested on animals). More than 80 companies will present their products in the vegetarian market. Here you can find organic fruits and vegetables, ethical cosmetics, natural oils and nuts, Superfoods, sports nutrition and various gadgets for vegetarians, foods for weight loss and rejuvenation, cleansing and detox products, modern household appliances for healthy eating, ethical fur, products made of faux fur and eco-friendly textiles and even handmade jewelry.
In the area of the food court will be no less interesting. Here will present their gastronomic novelties best cafes and restaurants in Moscow. Here you can try veggie burgers, hot dogs, Shawarma, raw pizza, soups, and desserts, smoothies, falafel, raw ice cream and much more.
In parallel, a food court and the market will work the main stage where you will be well-known in Russia are vegetarians. Athletes, doctors, scientists, chef, vegetarian restaurants, theater and cinema actors, businessmen, journalists and many others. Non-stop meetings with the most interesting experts in the field of nutrition, health and beauty. Already confirmed their participation: Yuri Frolov, Vladimir Clack, Svetlana Budina, Anna Ziminska, Valentine Ruff, Irina Novozhilova, Mary Benn, Eleonora Ivanova, Tatyana Lebedeva and many others. Leading exhibition — actress, singer and vegan Linda Nigmatulina.
Additional activities at the exhibition will be organized children's space, photo zone and workshops.  
Where is this exhibition? In the Event Hall Danilovsky, it is a 10-minute walk from the subway Tula. We expect around 7,000 visitors!
Where can I find more information about the exhibition?
On our official website: www.veg-life-expo.ru.  
Igor, exhibition VEG-LIFE-EXPO is a huge project, do you now command?
Yes, of course, we have a team, and I expect it will expand. In collaboration, I'm always open. My team needs technical experts and creative people with organizational skills. I can be contact on social networks, I'll always answer.  
In conclusion, Igor, what would you advise young entrepreneurs to lay the basis of any business they start? What philosophy, meanings, ideas?
Before to do something, you need to ask yourself one simple question, what can I give to others and the world? How can I help the development of others, development of the industry in which I work, and I can bring? Only with this approach, the business will develop itself and develop its owner.  
veg-life-expo specifically for    
Source: /users/1077