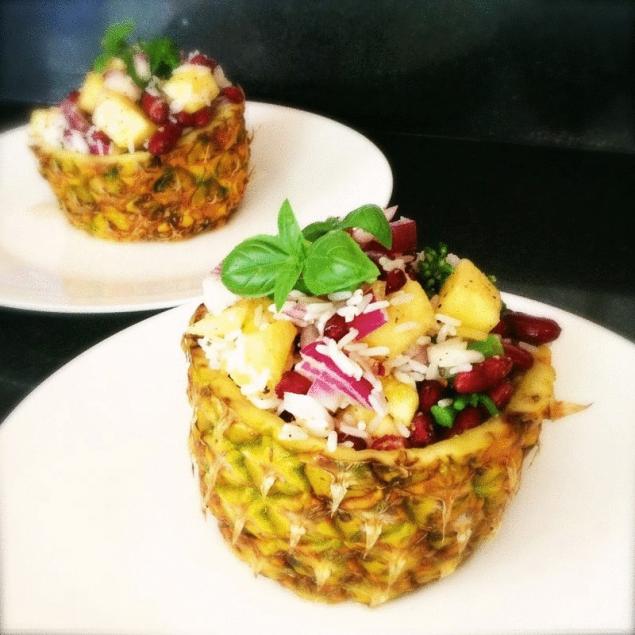 Ingredients 2 — 3 servings
Rice (Jasmine, basmati)1 Cup
Carrots (large)1 PC.
Cucumber (large)1 PC.
Pineapple (fresh or from a jar)4 mug
Green лук1/2 beam
Green beans 200 gr.
Vegetable oil 2 tbsp
Salt 3/4 tsp.
How to cook Pineapple — fresh or tinned — cut into small slices. Carrots and cucumber cut into thin strips. Chop the green onions.
Boil the rice.
Heat in a pan 2 tablespoons of vegetable oil, fry the carrots and green beans on high heat under a lid for 3 minutes. Once a minute, stir the vegetables or shake the pan.
Add pineapple, cucumber and green onion, season with salt. Cook for 2 minutes, stirring frequently. Turn down the heat.
Add vegetables to the rice, mix well and remove from heat.  
Source: www.vegelicacy.com/