Offer you a recipe of beautiful and delicious holiday appetizer, which combines two kinds of fish — salted salmon and mackerel hot Smoking. The unifying part is the cream cheese with the dill. If you wish, you can experiment and replace these types of fish on the other — for example, take the oil or halibut cold-smoked for the outer part terrine and the salmon is hot smoked to an internal stuffing.The terrine is cooked is quite simple and can be done in advance, so the recipe is ideal when a thorough preparation for the holiday feasts.Ingredients for 6 servings:
250 g salted salmon
1 small smoked mackerel (about 300-350 grams with skin and bones)
350 g cream cheese
a small bunch of dill
7 g gelatin (I sheet)
50 ml of milk
salt to taste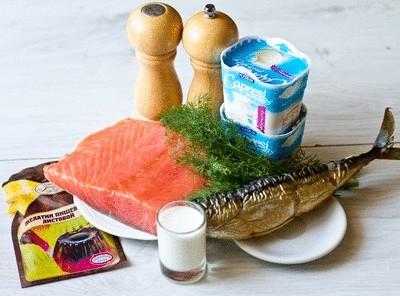 Salmon cut into thin slices. Mackerel are cleaned from skin and bones.Cake pan with food film.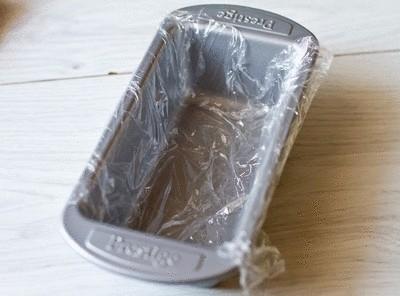 The salmon slices should be laid in the form of so that they form the basis of food.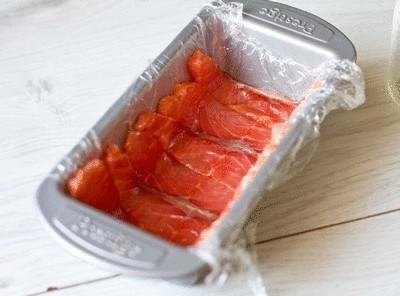 Cream cheese grind in a blender with dill. Add salt to taste, but be careful, because both of the species of fish already is salty.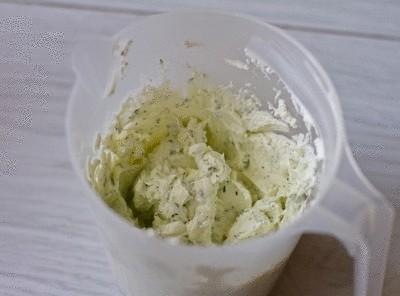 Soak gelatin in cold water according to the instructions on the package. Milk bring to the boil and remove from heat. Added swollen gelatin and stir until it dissolves. Add in the milk gelatin mixture 1 tablespoon of cheese and stir. Combine with rest of cheese and stir until smooth.