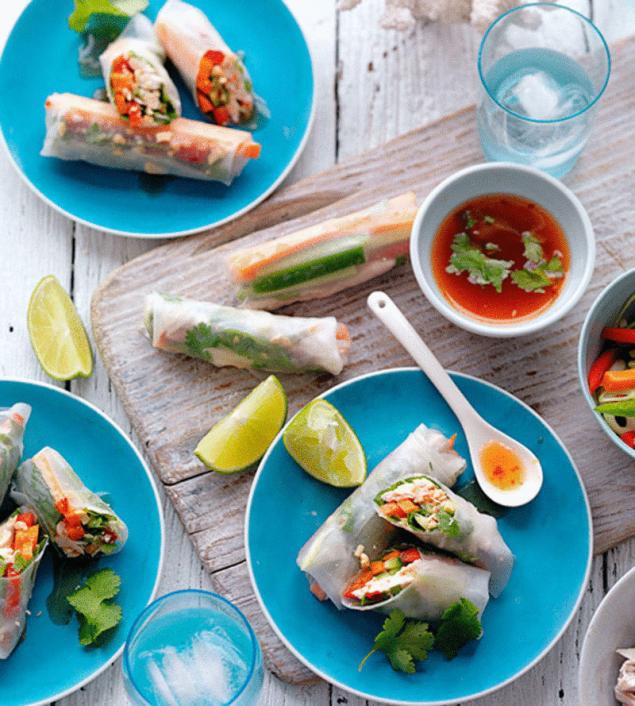 1. A couple of cloves of garlic, boiled egg, grated low-fat cheese, greens, sour cream .
2. A pack of cheese, salt, herbs, a couple cloves of garlic, grated cheese, chunks of pickled cucumber.
3. Red fish pieces, fresh cucumber, greens, cream cheese (low-fat)!
4. Adygeiskiy, crumbled hands, natera carrots, sour cream and parsley.
5. Cubes of cheese, sun-dried tomatoes, grated cucumber, garlic cloves, sour cream.
6. Onion and sweet pepper, finely chopped pickles, slices of fresh tomato, a clove of garlic and sour cream.
7. Grated carrots, grated beetroot, clove garlic, a handful of crushed walnut kernels, sour cream, mustard.
8. Sauteed with onions mushrooms in olive oil, grated cheese, boiled eggs, greens.
9. Cream cheese (low-fat), finely-chopped onion and garlic, black and red pepper to turn into a smooth paste.
10. Avocado, ground pepper, a few spoonfuls of low-fat cream grind in a blender to puree, season with salt and pepper.
11. Cream cheese (low-fat), boiled peeled shrimp, clove garlic, mashed with a fork.published  
Source: vk.com/zerofat?w=wall-35486195_62223