With money we can buy all we want, but because of them we do not see that we need much less.
People, about which we will tell you today, the financial crisis is not a hindrance. They are not interested in the increase in food prices, the depreciation of the ruble and even utility payments. All because they live without money.
How do they do it? They do not lead an immoral life and are ordinary people that were born in one of the largest cities in the world. About them write books and make movies. Each of them are sure that after rejection of money there is a new unexpected view of the world.
So those heroes who were not afraid to "go against the system":
Mark Boyle, 34, Ирландия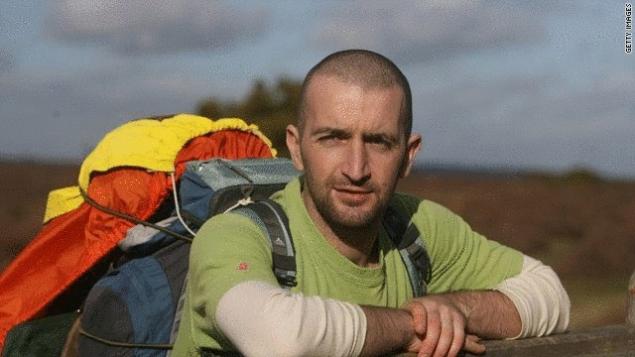 Mark came to the conclusion that "money alienates us from the action." He's very influenced by a documentary about Mahatma Gandhi and his idea that "man himself must become the change he wants to see in the world".
In 2001, together with a friend, he created his own project – the community of the "Freeconomy". This community currently includes more than 25 thousand people from around the world who share their experiences in the framework of the project "People with no money. To live a year without money."
Mark moved to live in the RV, which is parked near the farm. There are three times a week he works for free, growing vegetables.
Mark provides services in exchange for things that give funds for Internet and incidentals. He has his own blog and column in a popular newspaper, which tells how with little or no money to build houses and travel. About his experience he wrote the book.
Daniel "Suelo" James Shellabarger, 52, Америка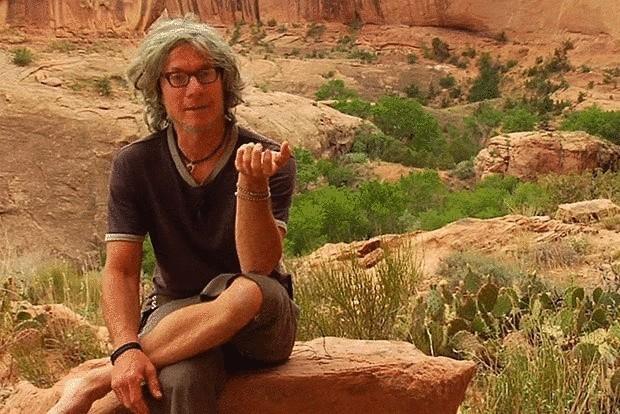 Daniel began to search for new values after a spiritual crisis. Quit my job, hitch-hiked, wandered in India, adopted Buddhism. In the fall of 2000 he left all the cash in a phone booth and since then has not spent and not earned a single dollar.
Basically he lives in a cave near Moab, Utah, but frequently roams, sleeping in fields, gardens, parks, abandoned buildings, barns or on farms. He eats what he will find pasture, caught fish, road kill animals, the remnants of the restaurants, waste from garbage containers. Its diet includes beetles, grasshoppers, ants, termites, snakes, lizards, pigeons, squirrels.
Daniel no wife and children, but have parents, relatives and friends, he often travels in the company of hitch-Hiking or by Bicycle, looking out for vacant houses of friends in their absence. Adheres to the philosophy of freegans: take what you freely give to people or the environment. Daniel does not call all to live like him, but actively promotes a Moneyless world (World without money) in a personal blog and website, through which he has many followers. In 2012 he published a book about the life and philosophy of Daniel Suelo "the Man who quit money".
Hidamari Swarmer, 71, Germanicagermano living without money for almost 20 years. Previously, she worked as a school teacher, then trained as a psychotherapist, raised two daughters. In 1994, rabotadatelia in Dortmund, Swarmer noticed that many of the problems her patients were associated with money.
She created a network of exchange of "Give and take", urging people to mutually help each other and change things. In 1996 she gave all the property, left the rented apartment and went walkabout with a small suitcase on wheels.
Since then, she lives by the kindness of other people: passers-by giving her glasses, cell phones, socks, doctor gives free medicine, night call friends or people who need to care for an empty house. In response, gives consultations in the field of psychiatry, washing Windows, helping with the housework. Her model of life without money has gained special popularity during the financial crisis: people from all over Europe listened to her lectures, read books. German became the heroine of the documentary and wrote the autobiography "Experiment money from the sky. My life without money", which translated into Russian language.
Sergey Balovin, 30 years, Voroniv the experiment at the end of 2012, Sergei started a project "in kind exchange", and since the money he appear very rarely. Artist paints portraits of different people, and in return they give him all we can: one Breakfast at a café, another mobile telephone, the third plane ticket.
Sergey was born in Voronezh, but soon moved from there to China, where he lives six months, and the rest of the time traveling the world without a penny in his pocket. For 1.5 years the artist has traveled to 36 countries visited in Europe, Asia and South America. Food, shelter, transportation, Museum tickets and even clothes Sergey received in exchange for portraits from strangers. He argues that it is not just enough to live on, but even you have to give things.
His project "around the World without purse," was a continuation of the "Natural exchange", which the artist is for three years, during which time he drew some 5,000 people and received more various gifts. Sergey maintains a blog "Comfortably without money."
Tommy Astikainen, 52, Finlandian engaged in trainings in the field of organization and management and conducted seminars in different countries. For the first time he tried to do without money in 2009 at the age of 28 years. The experiment he liked and turned into a lifestyle: July 2010 Tom travels without a penny in his pocket, Europe, Central and South America with his girlfriend, telling about the adventures in the blog and books.
His style of life — hitchhiking, freeganism and universal love: the more you give people, the more the universe takes care of you. Tom distributes its books absolutely for free, persuading people to break the system and create a perfect society based on cooperation and selflessness.
"We were born in a moneyless world. The money never existed in nature. It's just an agreement between people. It's unnatural and ceases to exist without us. You need to start building relationships again: do not expect anything in return when you help others. A utopia to assume that we can exploit the planet and each other as we do it now without serious consequences." published
P. S. And remember, only by changing their consumption — together we change the world! ©  
Source: platiza.ru/about/BlogArticle/110