A former journalist and artist Boris Akimov six years has created perhaps the most recognizable farm brand in Russia LavkaLavka. Last year the proceeds of the company grew 1.5 times, to 250 million rubles, and now LavkaLavka has signed a contract with IKEA and will start to open farmers ' markets in the "mega" — the largest network of shopping centers in Russia.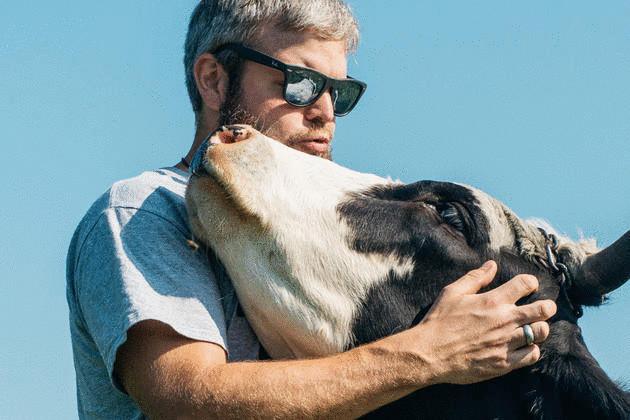 "Gets just one goat, ten is interested, and BAM — has grown up a farm on a thousand goats"— a Few years ago it seemed to me that the market for farm products is coming real boom — conditional hipsters will go to the village, on every corner will open the farm shop. But in fact what was a narrow niche, and left. Or I something do not understand?
— We are from the inside just seems that many things happened that the niche is growing. Just maybe, she's not growing as fast as it was you or we would. When we started in 2009, we registered an account on LiveJournal, and around us there was nothing we in the empty box worked. There was not even any Internet store which would sell farm products. Now, if you type "farm products" in a search engine will crawl hundreds of websites in Moscow and in the regions pseudofumaria and sell farm products, natural and not. Even in regular stores farm corners appeared. This is an indication that the niche is growing. Why is it not growing faster? It seems to me, simply because there are not enough farmers. We are, in fact, what was he doing all these years? We are from the farmer's chaos created a space farm to the market has a certain logic, consistency. Now, farmers and consumers are in different planes, because the consumer in the mass, comes in a retail network for the products, and small and medium-sized farms cannot become a vendor shopping network.
And at the same time, many people from retailers saying that they desperately need domestic products, especially after the imposition of sanctions.--vid1-- — Here's a real example — a farmer raises rabbits. When it comes to the commercial network, he said: "Well, the bunnies we need. But we need butchered, Packed rabbits are in abundance and need to bring them then, and selling price should be so-and-so". Very few farmers can carry out. But there was one hero did everything. And began a terrible rabbits were quickly sold. The network began to demand more and more, and the farmer can not quickly perekreditovanija your business to scale, it easier for smaller rabbits to sell, but not to communicate with the network.
— What is the alternative networks?
— To sell online, sell to neighbors, to open your shop. For example, one farmer has a small dairy herd. He has only 2 hectares of land and feed have to be purchased. But is this land in the Odintsovo district, his farm is a store where he sells his milk at 100 rubles per liter, kefir, cheese, sour cream. People who live close by, come in and buy everything in huge quantities. It would seem, what nonsense — to breed cows on such expensive land, but it works.
— Here is the dream of many people in cities to leave the village and live on what is grown by myself, it is generally feasible? How much money do you need to spend?
— It depends on the needs of the person that he wants to. There are people who go out of town literally on an empty place. It is often associated with some polusekretnye iconic things. The normal citizen in need of a home with the convenience of a clinic close to this requires serious money.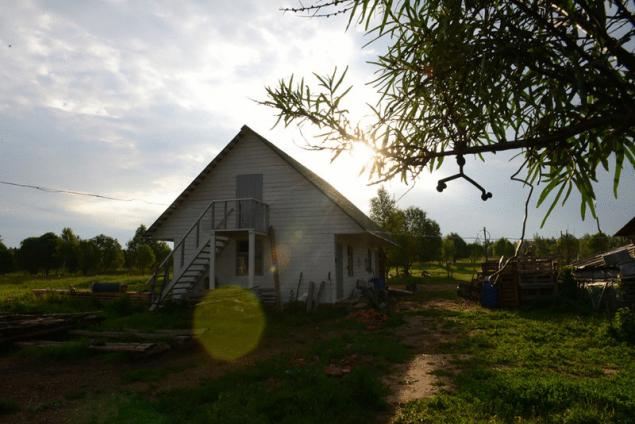 Photograph: Sergei Patsyuk/"the Secret"
Right to the establishment of a farm is necessary to approach to the creation of a business. There is such an atypical case — a Bank teller was drawn to nature. It all well figured out in advance, invested a total of 1.5 million rubles and reached the breakeven point in six months. He asked the right questions — what is the speed of the product creation, which I do? Where am I going to take food and youngsters? How does this product sell? Once it became clear — to buy something expensive, you have to rent. A year or two he searched the room, found in the Kaluga region cow farm, which was built but never launched. To breed but decided not cows, and chicken. This is a very clean, simple product. Roughly speaking, a month and a half you can have chickens to sell, that is pretty quick to wrap up the capital. 10 kilometers from the farm he had a factory where he buys young, still 10 kilometers there is a plant feed. Sells chickens through us. Running this mechanism, people have started to find a place where he was going to bring the family. This is a completely atypical case where a person got calculated and was able to create quickly and cheaply farm, which became profitable. Usually things are done differently, of course.
— What usually happens?
— Two options. Often a person has outside the city some real estate. And to think, and I'm the goat will lead. One gets ten likes, and BAM — has grown up a farm on a thousand goats. People often do not understand what the economic exhaust this economy has what it has cost. Usually barely enough to live on, but the animals live and breed.
Another option is entrepreneurs romantics who are tired of business primary or hired service and decide to create something in the village. They build a beauty, but a long time sitting in the losses. Usually this is not a business but a way of life. For example, farmers Mole in the Tula region. They worked in Moscow, she is a financial analyst, it Manager. They like meat, and has invested about 30 million rubles per farm, which bred cattle. They are well aware that these 30 million if you hit it, it is only the end of his life. They bought a certain lifestyle that my family lives here my cattle.
Examples are different there, but most often they clutter, all of these farm businesses. Rarely someone with a good understanding of the financial side is in agriculture, because if you calculate, it turns out that it is cheaper the money put into the Bank and live in the country on the interest.
— You also have a farm. As a successful business project?
— Like most, it's a hobby. When we LavkaLavka started, what my purpose was? I personally and my family ate only produce from the farm. And she realized a long time ago, we in any stores do not go and eat only seasonal farm products of "Shop". Then I started to develop my own farm, I now have a new goal emerged — to my family and I have been living on their farm products. Gradually, it happens: we've got pigs, the sausage made.
And if the mandarins suddenly want? Also to grow you?
Well, if you really want, you can buy in the store, but it is better to wait till Abkhazia is ripe. I'm not a zealot of some kind, if they came to visit and there is a sausage "Ostankino", eat and such.
"We have no investors, no loans, we do what we want"— As I understand it, LavkaLavka was conceived as a powerful communication channel between the small farmers and inhabitants of cities. You managed to create it?
— All is learned in comparison. In 2009, we sold products, packaging them in the apartment of Sasha Mikhailov, my friend and partner, used his refrigerator. In the first year had a turnover of 900 thousand rubles, and in 2014, revenue was 250 million we Have 5 stores in Moscow and the restaurant. We walk very well, but again — all of our revenues are comparable with the turnover of a single network supermarket.
—You have the margin, I suspect, more.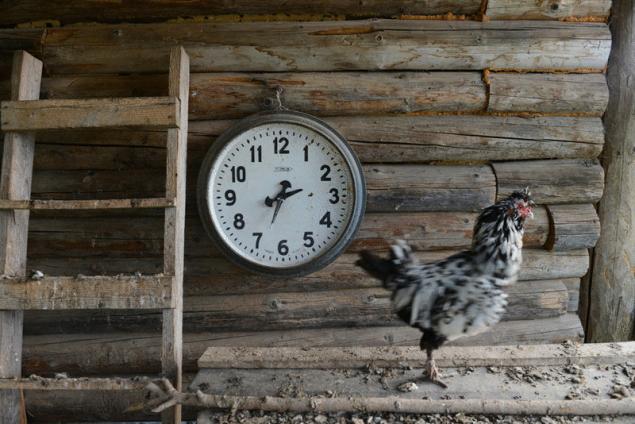 Photograph: Sergei Patsyuk/"the Secret"
Margin more, but we all profits go into development, dividends don't really exist. We have no investors, no loans, we do what we want. This position was initially because of our incompetence and profanta. I took out loans as an individual, I really hated to give money to someone every month. And I said to the partners — let's not be unpleasant. And now the crisis, all complain that the stakes are high and we don't care. From a business point of view, we behave properly. If you have the opportunity to develop, take the money, otherwise, come the competitor. But we don't want to mess with the banks, we found another way.
— Credinvest?
— Yes, when our projects are easy to invest buyers, farmers, people who want to be involved. Come to us, of course, all sorts of investment funds periodically. We even first negotiated, and then scored. We have nothing to talk to them. Because for them we are too unsystematic characters, too many things we do not, as is customary in the business. For example, the financial side of things for us, in fact, secondary. For us money is not an end in itself, they are necessary for a living organism the blood.
Here, the investor said, let's sign a contract that in five years we're all together it sell. Why? We will get the money. And what we that money going to do? I have no dreams to lie on the couch or under a palm tree, live in nice, so that it is simply uninteresting.
— Honestly, I thought the use of the word "cooperative" in the title is kind of a marketing game, and then found in the SPARK database that you are indeed such an entity is — consumer cooperative. How does that work?
— We have a bunch of ooochen, which we plan to combine and transfer to a new legal form — agricultural-consumer sale cooperative LavkaLavka. What is a cooperative from the legal point of view? It is an organization whose purpose is to meet the needs of the members. It is written in the tax code. Just what I said — for us the goal of profit is secondary and the main objective is to meet the interests of the farmers. Cooperation is such an interesting direction, which in spirit reflects who we are, why not try?
— Cooperative gives some tax preferences?
— This is the most favorable, perhaps, the taxation that is possible to imagine — 6% profit. But there are difficulties, for example, at least 70% of the cooperative members must be agricultural producers. If you buy from the farmer's milk and make ice cream cool, then you're not a farmer. Why we switched to this form before? Because the legal base is, and the practice of its application do not exist.
Really very interesting schemes can be implemented. For example, one of our employee wanted to sell the car. But the farmer wanted to buy it, but paid no money, and the supply of products in the "Shop". While such schemes are kept on our internal arrangements, and in co-op they gain a clear legal basis. In the future the op, I'm guessing a lot of these schemes interesting to be able to give birth, when the products are converted to services, to finances, and so on until some mutual Fund and other things...
— You have the same on the website has already declared a certain investment Fund for farmers?
— Yes, we already have some examples of investing. For example, the farmer needed to build a shed but do not have enough money. We tell our buyers: help him to build the aviary, then you at a special price to unload their products on the amount you have invested — so we have collected 200 thousand rubles.
— Buyers are so loyal to you that they are ready to spend a lot of money for future preferences?
Yeah. Now, when we, for example, opened a store on the street Chayanova, it took us 5 million. And we said to the farmers and buyers: let's open the store. We gathered under 2 million farmers and 2.5 million rubles from buyers. The farmers put us in debt, and the buyers put the money in a special account and now make purchases with a 20% discount. Why do we even need banks?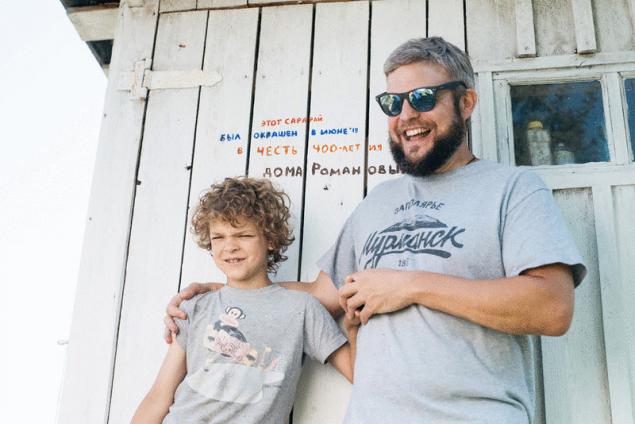 Photograph: Sergei Patsyuk/"the Secret"
"The buyer is the one who serves the interests of the farmer"— That is, you are retail are doing, and create a kind of community?
— Yes, initially we wanted to create not just a shop but a community of people who communicate virtual and real. Now we work with more than 150 farmers — for some it's the main distribution channel, for some people, a minor part of sales. How many regular buyers, to tell difficult. Roughly speaking, every month something consistently buy five thousand people. Average receipt — 5 thousand rubles online, 1.5 thousand in the offline world, in the restaurant — 1.8 thousand. Offline already brings a little more than half of revenue. Initially we thought it was about offline shop, because I imagined standing behind the counter, hanging around the sausage. Thank God, we started online — no money, no products in a normal store, we wouldn't have enough. We are periodically faced with the problem of some excess retail space — farmers can't keep up with demand.
— Well, you can always new suppliers to attract?
No, you can't. We can supply only the product that passed through our system of inspection and certification. We maintain three full-time and ten part-time employees who are engaged only in inspection farmers. This is our internal standard that we do not impose. But if the farmer wants to work with us, we need to be confident in his product. And certification takes time.
— Empty shelves — it's very expensive and inefficient...
— This sounds strange, but we do not work for the buyer and the farmer. The buyer is the one who serves the interests of the farmer. For example, the schedule of deliveries. Products arrive there on Monday, Wednesday and Friday. Accordingly, in other days, to evening, half-empty shelves can be. Because of this, the revenue is falling, but farmers can't bring their products every day.
In this sense, I like the story about the newspaper "Kommersant", which in 1989 Vladimir Yakovlev did. He started there on the first page to print reports of the new York and London exchanges. We can imagine that in 1989 no one person in the Soviet Union this information is not needed. But gradually, the audience appeared, we can say, "Kommersant" himself reader created.
We go the same way. Instead of thinking — that there is an audience that needs farm products, as if to meet this demand? — we are this audience create. Therefore, we are not afraid of competition. Now there are plenty of farm shops — they are almost all cheaper than we are. All it seems: "Shop" cool thing to do, but it's expensive somehow, will do the same, but cheaper. And then passed a year or two, hop — some have closed, hop other. Because, it turns out, not only about the money.
Our clients include many responsible consumers. These people think, what made the sausage, as the animal lived, what it eats, what is the impact on the environment provided the farm? People want to get not just delicious and healthy product, but also to help a particular farmer or to the environment. When six years ago I was told about it, all told — some crazy idea, weird. But it works.
— Works only in Moscow? A few years ago you were actively trying to develop in the regions and, as far as I know, nothing good ever came of it?
— This is our biggest failure. We at some point was opened in St.-Petersburg, Chelyabinsk, Kaliningrad and Kiev. Local online stores engaged in our partners, in fact, the franchisee. But it's almost closed. In St. Petersburg, our former partners, unfortunately, behave badly — use the name "Shop", although not cooperate with us.
— What went wrong? In fact, the collapse of regional expansion means to expand your business almost impossible, right?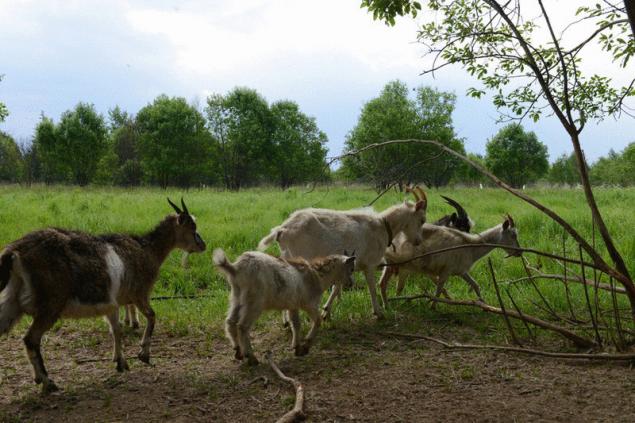 Photograph: Sergei Patsyuk/"the Secret"
— No. We just went the wrong way. At some time we began to handle a lot of enthusiasts from regions. They thought if they just appear on the site, "the Bench" will start on our patterns to write in social networks, you will get a sufficient flow of customers. But it turned out to be wrong. First, the Internet consumption in the regions, in principle, lower than in Moscow. This applies particularly to food — look at the suffering of "the Platypus". And we can't just buy a product: I want chicken, bring it to me today. No need to book at least two days. Farmers must receive orders. I'm sure this is a temporary problem in the segment of online sales of food is an explosion of clothing. A few years ago, no one thought to buy shoes on the Internet, and now it's OK. You just need to be patient.
The second problem we did not understand how effectively we can control the business partners from the point of view of what they sell, what it's for farmers. This system of selection and we at that time were not able to build. For example, in St. Petersburg, we quickly realized that they work with farmers that have not passed our certification. Moreover, some products just buy on the market. We determined in this issue — I wrote them a letter they do not respond, we will file a lawsuit.
But this does not mean that expansion is not possible. Now we are opening a farmers market on the border of the Tula and Moscow regions on quite different principles. Farmers will pass our inspection. Such a beautiful idea that crowds of vacationers who come in zaokskiy rayon, will load up on us.
"Sooner or later everything will collapse"— it Turns out, sales of farm products need offline, need personal contact?
— Of course. Razvernulsya we need. How would we quickly evolved in the online business so will not create. And we are in principle interested to be a niche project. We would like, what would all the people ate farm products. For this you need to change the layout and scale of sales. Recently we signed a contract with IKEA and open the market first in the "mega Khimki", and then in other mega malls all over Russia. I think in a few years all of these stories with Internet sales and offline shops around the house — it will just be a bonus, because the most money will earn already in the markets. The market is good because it allows to substantially increase the momentum, to involve more farmers and more consumers are in this story and the resulting lower prices.
— In the shopping center "Color" already have a farmer's market, Danilovsky market is positioning himself as a farmer. That is, you are not alone for a long time.
— The people of "Color" three times they came to us and offered to take this market to the management. We are unable to agree, because it's not farmer's market, and compromise. There is no place for laboratory, no storage areas, no opportunities for daily grocery deliveries. I come there are Tajiks and sell some tomatoes from the grocery base. Or I see sturgeon is headless. "Siberian sturgeon" written, I wonder how sturgeon in Siberia? On the veterinary certificate is written "Sturgeon, the Republic of Armenia". "Siberian" is kind of like the name of it. And the most interesting production date, December of last year. I have my head around this — just lie. Now any desire of the Moscow business to make a farmers market over, when entrepreneurs look at the rent. Well, not the normal farmer to pay as much as a middleman. The whole history of "Colored" is a story of loss and change managers.
There are, for example, korinek in Mytishchi. But what is the complexity of the market for the budget buyer? Comes the real farmer at the market, he grew tomatoes, kept some organic farming methods. So good. But standing next to a middleman, who bought based on sight are the same tomatoes and sells them a little cheaper than our farmer. What prevents the dealer tell you how he tomatoes these holili and cherished, and fertilizers are not watered? It is a competitive environment, which squeezes out honest manufacturer. In Moscow while there is no real farmers market.
You with the idea of farmers markets zip for a long time, and IKEA agreed just now. How did you do it?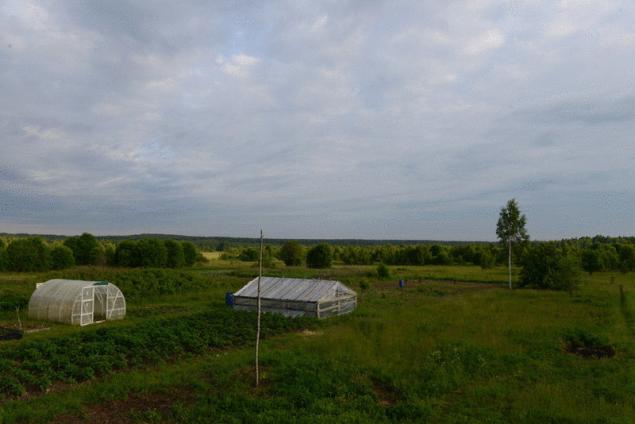 Photograph: Sergei Patsyuk/"the Secret"
Is a funny incident that demonstrates what we are "tough businessmen". We received a letter from IKEA with a proposal to cooperate, but we are enemies of shopping centers, we create a parallel reality. I never was at mega this. And we turned them down — we say, interested to cooperate with you. They then told us that actually stunned the first time someone said that he is not interested with the "Mega" to work. And then I quite randomly met with the chief architect of "mega", she told me that the company now wants to change the format. In addition to the large institution network to access various interesting cafes, shops. IKEA was the first in Russia began to build a huge shopping centres with ice rink, cinema and other entertainment. But now these centers are becoming more and more cinemas are at all, and this farmer's market is not none.
What are the right words she spoke that I liked. And I realized that I need to try. Last year we held in September a three-day test market in the "mega Khimki", the harvest festival, which took all the questions. 45 of our farmers have sold all their stocks. For three days, many reported revenues for the month. And consumers were delighted. For us it was a money-losing event, as we put a minimum price on the lease, and there had a lot of equipment to rent. Instead, we asked farmers to reduce prices 30-40% cheaper than on the website. In the end there were queues.
"Mega" conducted a marketing research — they interviewed customers, farmers that was analyzed. 83% of respondents took the event with a Bang, 75% passing bought something. It seemed to us that the audience is Mall absolutely not ours, but it turned out that we just snobs. The mass audience was ready for our format. When people are asked why they buy here, they replied that the healthy foods that they support local producers. Very cool it all came together, and then to IKEA for us, it became clear that we needed to work. According to optimistic plans, we'll start in December 2015, first in the "mega Khimki". There will be 80 vendors. For farmers to rent space would cost 1000-5, 000 a day is comparable to the prices in the markets, but "mega" is visited by 100 thousand people over the weekend!
We are from the retailer become the operator of the property — not themselves traded, and provide the brand and track the origin of each product. The consumer is very important to be sure of the quality. And for the farmer to get into his environment, not compete with Resellers. Further, we assume that we from his Butikovsky to go in stages by creating a system of markets and farming hubs. Thereby achieve its own main goal — to develop agriculture that is not based on large agricultural holdings and small family farms to produce environmentally friendly product.
— Why are you so disliked large agricultural producers?
The story described in the movie "interstellar" when one dies for another agriculture and feed the people already have nothing, is one of the real scenarios of our near future. Modern agribusiness is the total destruction of biodiversity. There is a disappearance of local breeds of animals, the disappearance of local plant varieties. There are some big players that are beginning to provide the markets with its pedigree cattle and its seeds. Accordingly, there is an increasing dependence on suppliers that are integrated into the world economy. But any big system has big risks — I am convinced that sooner or later everything will collapse. The smaller varieties of plants and agricultural animals, the more their risks of extinction due to disease. The type of farming that now exists, mercilessly exploits the capacity of the earth. In the end it creates a very unstable system with a large number of global risks, and our way — it seems to go in parallel to the global trend. When the agricultural holdings will cease to provide food, there will be only farmers.
— I understand that in the event of the Apocalypse have to go in the "mega Khimki".
Yes. Always welcome. published
Author: Nikolay Grishin
P. S. And remember, only by changing their consumption — together we change the world! ©  
Source: secretmag.ru/longread/2015/06/17/akimov/