The day I first came to yoga class, was one of the best days of my life. In fact, if you ask, when I was dazzling, runway happy, typed pictures or short films. And it was almost the longest hour and a half movie non-stop joy and amazement that such a feeling is even possible. In the basement, in a hall full of people puffing on a colored island made of PVC, size 185х60 see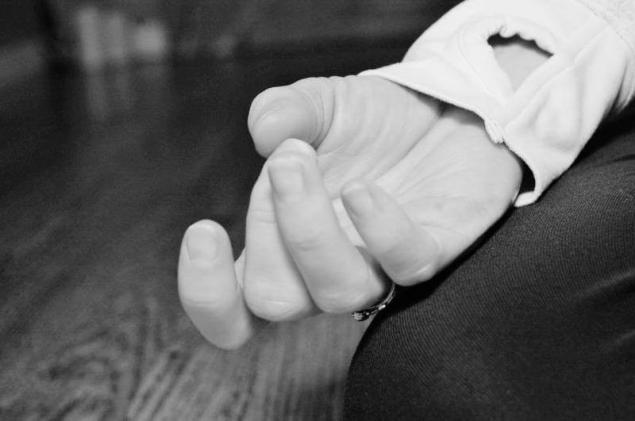 Six years ago yoga in Russia, was still for the masses rather a fashionable hobby than an element of a healthy lifestyle. Now we have an interesting yoga conference, seminars, specialized magazines and shops, yoga Studio and private classes in gyms, summer school, parks and full-featured community...
And I came to exactly the same twenty — year-old girl, badly entangled in yourself and relationships with others, decided to do something new and interesting. That my period was accompanied by a monstrous feeling of self-duality, and I was living a double life. It ate, came every night in my dreams, but week after week I have not had the wisdom to cut the knot. When everything happens for the first time, skin is so thin...
Anyway, I bought a subscription for the course "First steps in yoga", my Mat lay directly opposite the instructor, I sat in Turkish and closed his eyes, feeling as filled the hall behind him. In a few minutes became a teacher, very easy, friendly, ironic. Turned on the music. And under the first sounds of the Gayatri Mantra, I realized that I would stay here forever. Because it's always been there.
And then, of course, happened different. I went to class once a week and not worked at home, trying to build a personal practice and throwing, because the chopping of nodes such energy consuming thing... Later realized low energy tone is about to spread a rug, to find it the second, third, fourth breath. I was losing my senses: why do we do it? Found them again. Yoga gives such a vivid sense of happiness, integrity! Then I was still unknown to the translation of the word: Unity, Control and Balance. All three only had to "build". I indulged their weaknesses. And went on powerful seminars. Angry at my body (God, how I wanted to get into the splits! to get up to handstand on the forearms!). And read books on the philosophy of yoga. Spared myself (miss that workout!). And went to school to the most stringent teachers, discovering the next day that permaneci or, conversely, overloaded muscles.
The presence of a variety of their own experience (not just in yoga) gave me a wonderful skill: make the experience of other people, not to devalue him and not to give advice. Everyone has their own speed, your way. And how it looks in the beginning, does not mean that this will continue. I have long swung from one extreme to the other — I generally like to squeeze to the maximum, that's even a certificate of yoga instructor got on the wave's own stubbornness (or determination? still don't know). But true harmony is acquired gradually, step by step. I switched to vegetarianism and the philosophy of not causing harm to all living things, gratitude for what is given, fill every day. I began to get up early and see the beauty hidden in the morning, regardless of geographic points, the time of year. I learned to listen to their body, respect its capabilities, on this basis to choose teachers and to build a home workouts. Today doing asanas 5-6 times a week and get a lot of pleasure from their level in so many different ways able to open up (in the splits too, Yes!) and so many yet to learn!.. This is speaking only about the physical component. What is the main goal of yoga, unity with the world, healthy checks and balances inside of me and outside was clearly more over the years. This is free, truly free from their own laziness, stupidity and vanity.
At every stage of life, at every stage of our development I discover new meanings. Old losing charge — this is normal. Occasionally, feeling of meaninglessness, emptiness. And life happens — you just need to keep doing something that does not cause a sharp negative reaction, even if more and brings euphoria — then the process will open new facets. Or there is another process. After all, between Death and a New Birth there is always a gap impossible to jump. Year after year I am more committed to yoga. Love is the Way. To love a thing, person, country, need to experience with them the UPS and downs. Some fall may be the last, but then it is more likely to be similar to a smooth landing. After a sharp break may not be harmonious, and where there is no harmony, there will have to go back to learn how to create it.
Yoga has given me many revelations about his life (no matter how ridiculous, but most of them came in "nose to knee" or "heel to ear"), it every day helps keep the body flexible and strong, and develops his sensitivity and sensuality, free from old emotions (practicing in particularly painful moments of life I happened to cry in the asanas), relieves mental tension.
And most importantly, I don't know how, but every day, yoga makes me grateful, wise, strong, loving. First, on the Mat, and further — everywhere. published
P. S. And remember, only by changing their consumption — together we change the world! ©  
Source: /users/9001