Floating Market - one of the nation attractions of Vietnam, reflecting the ancient tradition of trade with boats on navigable rivers. Floating market - a kind of market, located on one of the channels, where every morning traders sell their goods directly from specially equipped boats, and farmers in the old continue to meet and exchange goods.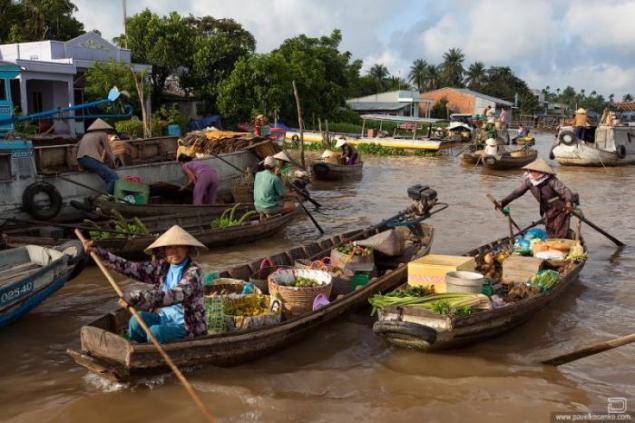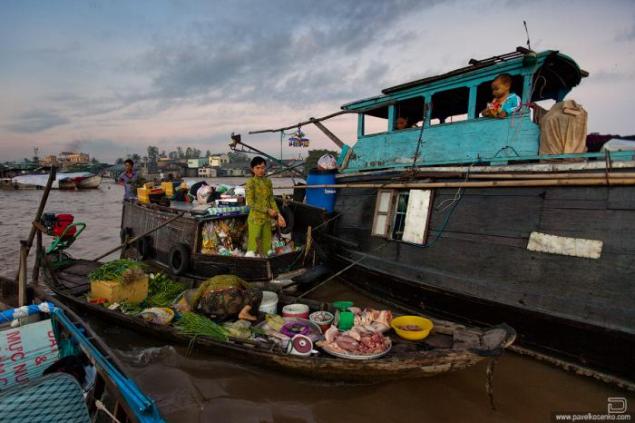 1) Floating Market and Phung Hiep Kayrang in the Mekong Delta (city Tankho, Vietnam) are in the course of half an hour by boat from each other.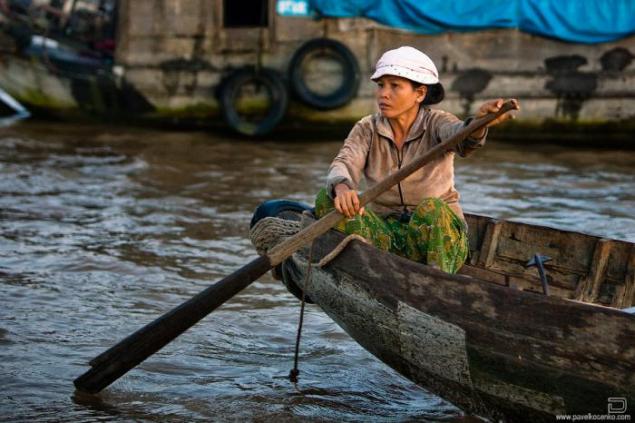 2) We really wanted to get both, so we left at 4 am and arrived at the first literally "for 15 minutes before opening." Of course, no door here, just at dawn, people are starting to crawl out of their boats in which they live right there, and gather from the surrounding villages.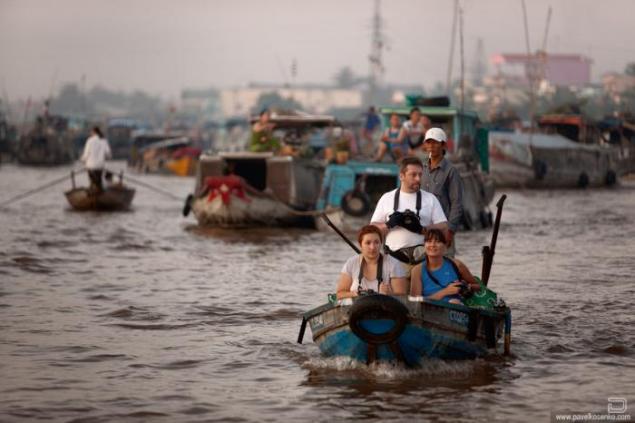 3) Gradually begins trading, turning half an hour from the carotid violently. Local selling mostly vegetables, fruits, fish, meat, bread, herbs, flowers and much more. Visit these markets only within the boat.