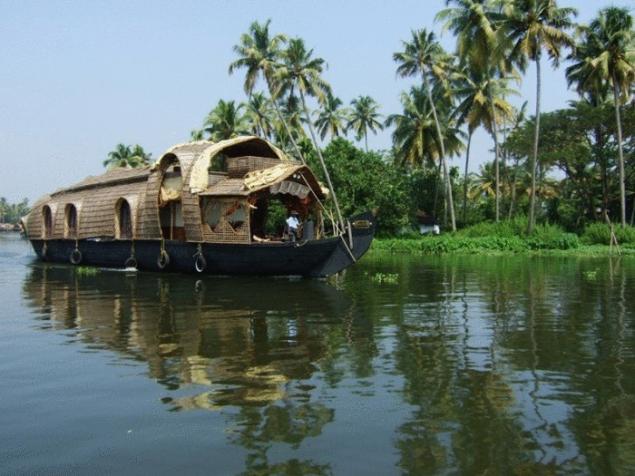 India is an amazing country, affecting tourists not only rich in history but spectacular scenery. Most travelers come here to relax from the usual hustle and bustle and enjoy the atmosphere of pristine nature. A true oasis of beauty and tranquility – the state of Kerala in southern India through a network of canals, lagoons, rivers, lakes and bays stretching along the coast to 900 km. Trip in houseboats – major tourist pastime in this country.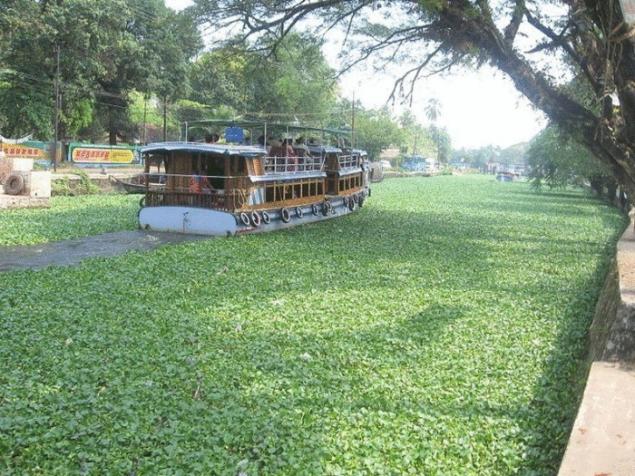 Water resources of Kerala is truly staggering: the network includes five large lakes linked by canals, both natural and anthropogenic origin, and also there are 38 rivers, length of which reaches half the length of the entire state. For local residents of the river are of paramount importance – they are used as a vehicle to other developed fishing and agriculture. Of course, river tourism is one of the main sources of income for the indigenous population.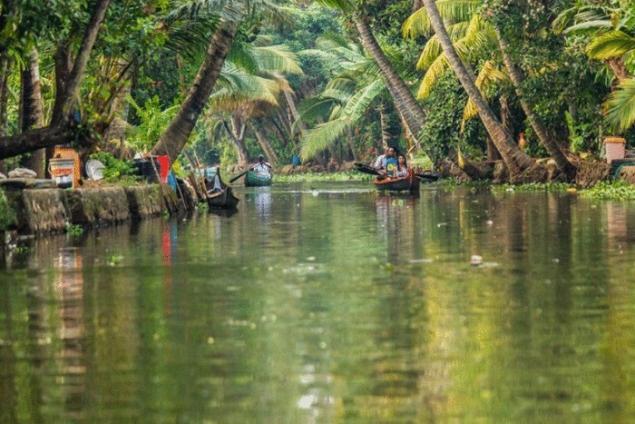 Note that the lagoon, rivers and lakes of Kerala the main source of fresh water. The estuaries of most rivers and canals from the salt water fenced natural Islands, but was also built a series of artificial booms in some areas to preserve the pristine reservoirs of fresh water.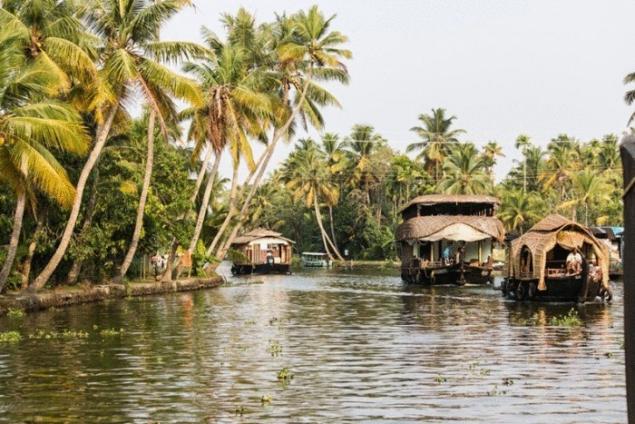 The famous attraction of Kerala the houseboat, the locals call them "kettuvallams". Them in the backwaters of Kerala there are more than 2000. Most can be used as barges for transporting grain and rice harvested in the fertile fields along the Creek. Today most of these boats are equipped for residential homes, which can entertain tourists. On the deck there are minimal amenities – toilet and canteen. Some "home" motorized, but most floated down the rivers at low speed.
Source: /users/78