If you've always wanted to get away from civilization and forget about the existence of the internet, you've come to the right place. In this post the author tell you in detail about traveling in Chukotka, give some advice and tells some interesting routes.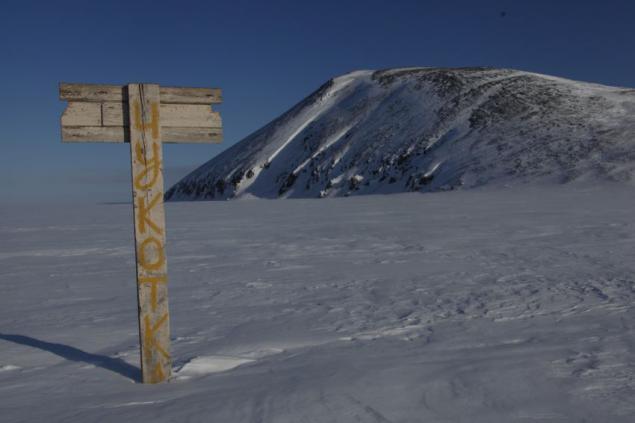 I was lucky. Sphere of my career and my passion are the same. I work in a travel agency. But those who think that tourism in Chukotka - sector of the economy: with hotels, infrastructure, restaurants, transport, ready to take you where no man has gone before, profoundly mistaken. In this post I will try to tell you about the most frequently asked questions related to travel to Chukotka, to characterize some of the concepts and tips on how to optimize your vacation in Chukotka. If you have a desire to come to the farthest North-East of the country, to be literally in another world, to forget that there is the Internet, cellular communications, currency rates, television, city life and other "joys" Urban I am ready to share with your knowledge, experience, to advise on the most interesting routes and under certain circumstances even go with you to the most exciting journey across the country, whose name Chukotka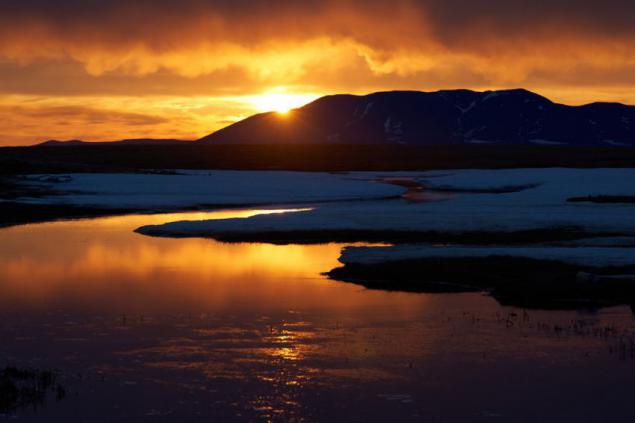 Time
Chukotka no time. I mean it neither to none at all. It is, but it is not measured in hours and minutes, and in the days away, the intervals between meals, perfect things, and God knows what. The more interesting journey, the more you want to see the sights and wildlife, the more you need the "classical mechanical time." Simple and yet extremely difficult for a person & quot; from the mainland & quot; axiom. For example, in order to get to the regional center may need more than a week, and I do not know how much time you need to then from the district center to get to any national of the village. This year, I've been waiting plane Providence week, did not wait and went on a boat. A plane flew to Anadyr only on the 11th day. To fight with time is not possible, we must learn to be able to wait.
Another side of time while traveling in Chukotka - this is his extensibility. Two days later (unless you are in the settlements) you will no longer perceive the days of the week, they will simply become unnecessary, and a few days later and did lose the calendar numbers. Due to the fact that in the summer in Chukotka polar day, and the surrounding area is so very different from all that you have lived before, your biological clock will say that in the day you have 28, 35 or even 48 hours.
Replica of life Chukchi tourists: "What? It was the day before yesterday? And I thought a week ago ».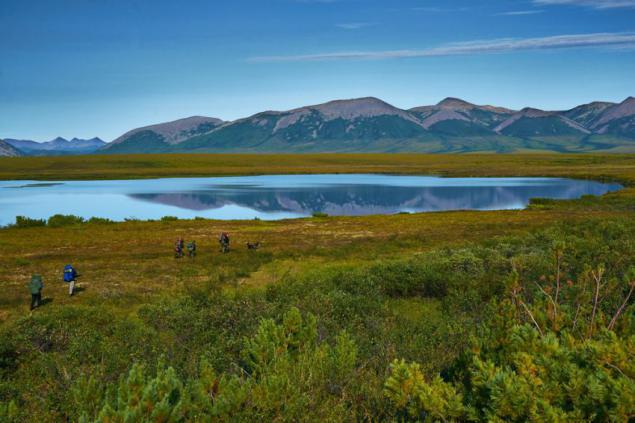 Weather.
The main "protagonist" in Chukotka is the weather. This she decides will eat you'll curse or service and idleness at the airport or hotel. Chukotka weather is very capricious girl. May change several times a day. Particularly capricious it on the eastern Chukotka (Providence, Chukotka, Iultinsky areas) and in the former Beringovsky area. Bad weather in the east of Chukotka, for the most part connected with fog and clouds, in which the aircraft does not fly. In this case, a boat trip, the only way to get there in a timely manner or there. In Beringovsky to cloud the wind is added. It was there (Navarin Cape) is the windiest place not only in Chukotka, but the whole of Russia. In continental Chukotka (Bilibino, Markova) Flight weather has almost always, but there is very cold in the winter (for -50) and so (by local standards) in the summer heat (over 20). In Pevek weather, fared much better than in Anadyr, but "Yuzhakov" (wind blowing at a speed of 30-40 m / s) can make you sit at home a couple of days. Anadyr not the frost and the windiest place in Chukotka, but when these figures are connected, even in their average performance becomes very ugly. In winter, almost always wind of 5-10 m / s and temperatures (25-35 degrees) .Letom (July-August) average temperature of 15 degrees, but the wind is still the same 5-10 m / s.
Replica of life Chukchi tourists:
 - Why do not we fly?
 - Weather in the point of arrival bad.
 - How much to him?
 - 230 km.
 - This can not be. We've sunshine, heat (27 to the sun), you're probably not telling you that.
I found it difficult to explain (and failed) that 200 km. Chukotka is a different world. In Anadyr can be excellent, almost windless weather, and the airport (20 km.) Blowing snowstorm. In winter, I went to the "Ural" on the road from Amguema in Egvekinot (90 km.). At the point "A" weather is great, the point "E" the weather is good, and in the middle of the way we got into a blizzard and returned. Weather is always a factor to keep in mind when planning a journey to Chukotka. If the time for the traveler has a value, the number of days of their route must be divided by 2. One of the active trip, the second part "on the road».
In general, modern travelers, tourists and people visiting the Chukotka weather was very lucky. 25-30 years ago, Chukotka was significantly "more severe". Blizzard stronger winter snowy, cold weather tight, summer cooler. There are pros from global warming.
Chukotka is best to travel from July to first half of September, let's call it the summer season. And from April to the first half of May - the winter season. For photography enthusiasts to Chukotka have to go to the end of August and the first half of September. Madness of paints no limit. Need to understand very clearly that lovers of good weather, should go somewhere else, but not to Chukotka. And even in the most favorable for travel can be rainy months.
From personal experience: One year in mid-June, after the snow melted in Providence started to rain. In September, he stopped and began to snow.
Border zone
If you think that you are a citizen of Russia and can move freely in their own country, I have to disappoint you. In the country can, in Chukotka not. On the territory of the Chukotka Autonomous Region introduced a special border regime. The word "introduced" should not mislead anyone. It was introduced not yesterday, just have not yet abolished the Soviet era. Here, and part of it here, I have already spoken about the special regime of entry into the territory of Chukotka. I'll tell you a practical, how to enter.
We, the people of Chukotka, at the entrance to show a passport, where on the page of registration are cherished letters "PP" (border zone), that make our stay in the territory legitimate. Also free, you can come citizens who are on a mission trip certificate on demand. What is most interesting, at the entrance of his check at the exit no. All other citizens can come to Chukotka as tourists or at the invitation of a private person, issued in border management. The right to registration package tours are tour operators registered in Chukotka. Today companies tour in Chukotka 3, including one in which I work (of course, is the best).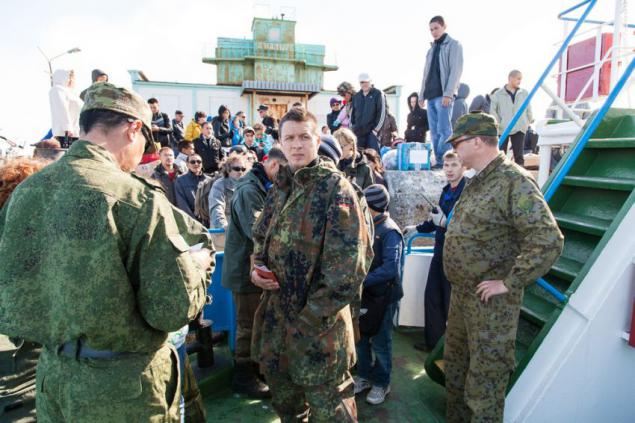 Transport
Reach Chukotka only by plane. You can, of course in the summer on a freighter from Vladivostok, but it's not regular transport, and has a separate adventure.
Fly to Chukotka "from outside" can be in the airport 3:
1) In Anadyr. Four times a week from Moscow. This is the most common destination for arrival in Chukotka. Problems with flights from Moscow almost never happens. Especially, if ordered in advance. The problem is low. Ticket prices from 12 to 50 000 in economy class. On average, during the summer season tickets cost 25 thousand rubles.
From Anadyr to all areas of Chukotka fly planes of local airlines' Chukotavia. " This strategic transport Anadyr advantage over other "aviavorotami" Chukotka.
2) In Pevek. Once a week from Moscow. In this area already may have problems with the tickets. Price 25-50 thousand rubles. Pevek have fewer options to get to the rest of Chukotka in the air. Hence fly helicopters in the national villages Chaun district, Cape Schmidt, and planes in the Anadyr and Bilibino (once every two weeks).
3) Bilibino. 3 times a week from Magadan. Flying on small aircraft AN-24 and if I am not mistaken AN-12. The ticket price in the region of 25-30 thousand. From Bilibino, the air can be reached only in the village Bilibinskiy area, and aircraft in Anadyr and Pevek (every 2 weeks).
About "Chukotavia" should tell apart. This is the only scheduled airline in Chukotka. The prices of subsidized from the regional budget, but despite this the ticket price is just fantastic. Five hundred kilometers away from Anadyr Providence will cost 18,000 rubles per one-way! For the money you load offer still carry their belongings from the airport to the aircraft. But the catch here is not even the cost of the ticket, and in his presence. In the summer, and for frequent and winter season, you simply do not get it. They have to understand! Regular reports are also not conducive to the development of tourism (people like to take a vacation, not to tourism). Frequency of flights in most areas 1 time per week. In some areas (Pevek, Bilibino) - 1 time in two weeks.
Now a few words about the alternative. She, alternative, not rich. In the summer season from Anadyr runs along the coast of the ship "Captain Sotnikov." Schedule its flights there for a month. Therefore, neither of which medium and long-term planning is not out of the question. Add to that freight rates, although they are less at 30% of the aircraft, but of no comfort can not be considered. Sessile chairs, one latrine (toilet) and a snack bar with constant bursts of "instant noodles" and beer. And okay, if a traveler is on the boat or in p.Egvekinot p.Beringovsky - 12 hours running. But if you go to sea in n. Providence - 24 hours, or even worse in Lavrentiya (36 hours) - get ready! Oh, and about rocking and seasickness also not be forgotten.
Speaking of no regular transport, negotiate passage that need to be in obvious reasons privately, can be called a dry-cargo, coal miners, which during the summer serve villages in Chukotka (Providence, Egvekinot, Lawrence). Charter boats and motor boats is appropriate in continental Chukotka (Anadyr River, Mal.Anyuy, Omolon Kanchalan, Amguema) and on the east coast (Providence and Chukotka regions). This type of transport refers to the undersized and usually more than 3-4 does not carry passengers. You can also charter a helicopter. Here rich freighter already offered a choice of two companies: "Chukotavia" (200,000 rubles. Per hour) and "Bilibinoavia" (170,000 hours). The truth at the second company based in Bilibino radius aviapokrytiya less (not economically bilibintsam work in eastern Chukotka). Road mode of transport relevant in Bilibinsky, Chaun and Iultinsky areas where there are dirt roads. But the network of very limited. The most reliable and everywhere passable form of transport - it ATVs. But! Find a good all-terrain vehicle, but in addition a good vezdehodchikom this whole problem. Because most of them are operated by organizations that are reluctant to let go of their transport units not on the profile assignment.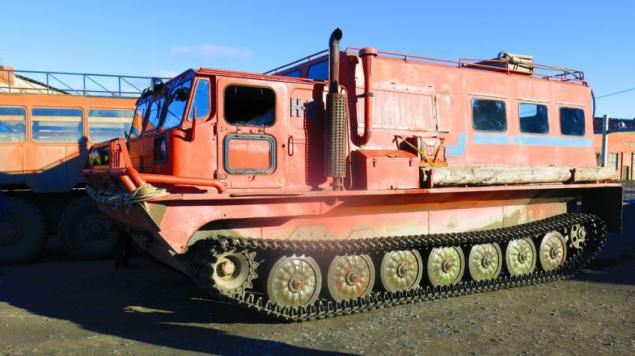 Money.
I'll tell heresy. Money in Chukotka are irrelevant. The values ​​in the sense that they have a say in Moscow and Vladivostok. Very surprised my Moscow tourists when they could not find a taxi to get from one village to another.
Replica of life Chukchi tourists: & quot; We offered him a double tariff (10000)! And he was too lazy to get up in the morning and go! & Quot;
Even if you sign a contract for the provision of, for example, transportation services, you may be denied, or arrive (fly, sail) the other day / days. Find a hundred reasons why this is not done, even for good money. No, not the territory Chukotka altruists, simply, except for money, there must be something else: a personal acquaintance, mutual interest (eg driver and also a fisherman wants to fish in the place where you are going), patronage on the part of the administration, you're a celebrity and etc. At the same time, in Chukotka can you drop off, to place, to feed, to assist and not take it at all for a penny. Even offended when you offer money. Such an attitude toward money, certainly not the norm, but the place to be.
Chukotka, a very expensive area. May be the most expensive in Russia. Rosstat, for example, reports that the highest cost of living in Bilibino. Prices in shops - this is the first cultural shock, which occurs in people first came to Chukotka. 9 out of 10 guests is required to photograph the local price tags in stores. Bananas 400, 200 apples, eggs (120 Anadyr, Bilibino 220-250).
Replica of life Chukchi tourists: "And how do you live here?».
Even if you have money, but they are on a plastic card, you may experience problems with their barge. ATM is very small, sometimes one on the village. It may run out of money. Can disconnect the connection. Yes, in principle it may not work. This same problem concerns the payment of goods in the shops. Therefore, it is best to have the money nalichkoj.
In terms of price tours to Chukotka international tour operators operating in the region amount to Antarctica. So if you are considering Chukotka as a tourist destination known to be prepared for the high prices of tourist product. Tour prices vary depending on the area, complexity, number of days and other factors. Due to the fact that tourism in Chukotka is not yet a sector of the economy, there is no infrastructure and mass flow of tourists, each tour is exclusive. Cost of the tour can be from 100,000 to 400,000 rubles per person, excluding the cost of tickets to Anadyr.
Tourist "not organized" spend less money, but faced with a transport and logistics problems. The solution of these problems in the first place takes time, which is so "expensive" for people from the mainland, whose annual vacation at best 30 days.
Services
Service in Chukotka not. This should be ready soon. Those rare manifestations of comfort and quality of public services that can offer you the best perceived as a gift, as "manna from heaven" and not as a norm. And this despite the prices, in good hotels or restaurants in Moscow.
Cafes and restaurants.
At best, you will have the choice of where to go in the "first" coffee shop, or in the "second". Often in regional centers, there is only one institution catering. And the menu is very limited in it. Although if we talk about quality, most of the food is tasty cafe. Price for dinner on average 500-600 rubles. If you stayed in the town or village for a few days, you can make a personal order meals the next day. Most often want to enjoy visiting national cuisine. None of the institution they are not prepared. At best, the menu includes venison or local fish, which, however, will prepare you for the classic recipes. Chukchi and Inuit diet is very specific and serves only in national settlements, having been a guest of local residents. In the villages of national points of catering is not at all.
Hotels.
Here the situation is better than the food. Hotels in every regional center. The best hotel in p.Egvekinot - cottage houses. There are hotels apartment type, there are the usual. Price: 3000-4000 rubles per person per day. In summer, during profrabot in hotels may not have hot water. In the villages there are no hotels. Accommodation in a rented apartments or vacationers together with the hosts.
Communications and the Internet.
Mobile communication is practically in all settlements of Chukotka: Megafon, Beeline, MTS. The most popular operator "Megaphone" is in all regional centers. In the villages sometimes the only national mobile operator is the "Beeline". The quality of communication is very mediocre, but you can talk. The Internet is also in almost all settlements, with one "but." He is in the schools. In some regional centers have internet lounges or clubs. But it is best to access the Internet via mobile USB-modem. Internet speed is extremely low. Communication may be interrupted. Therefore lead LiveJournal in Chukotka is very troublesome, nervous and even ignoble occupation (except Anadyr).
Cultural Institutions
Regional museums is in all regional centers of Chukotka. They are real professionals and experts in the history and culture of Chukotka. Hiking in the museum is required. It was with them can and should begin acquaintance with one or another region of Chukotka. In addition to the museums you can visit the House of Culture Club, or, in which they agreed with the head of the institution, you can see the rehearsal of folk groups or circles of people's initiative. Actually on this list of "cultural" institutions and ends.
Other.
For other services include baths, which are everywhere (200 250 rubles. Per session), swimming pool requires medspravki (Providence, Bilibino), gyms and playgrounds, ice rinks open and closed types (Egvekinot, Providence, Pevek, Bilibino,