And still to be a man is to you not huhry-muhry. We, women think that how hard — work, bring the money and everything. But not all. Not all of them! They've got us! We, who bring joy and positivity everywhere! Even where it is not requested. Even when one does not understand the joy of it or not.
To live with a woman for men is still huge thus. Austerity, which is difficult to compare with something else. So we are different and so with us women can be difficult. Don't believe?
Just imagine how many of our PMS men have to endure during life. First from mom, then wife, then another from daughters. Days when everything seems to be as usual, for some reason it happens a little end of the world. And it is not clear what he was to blame (because blame brand for sure!).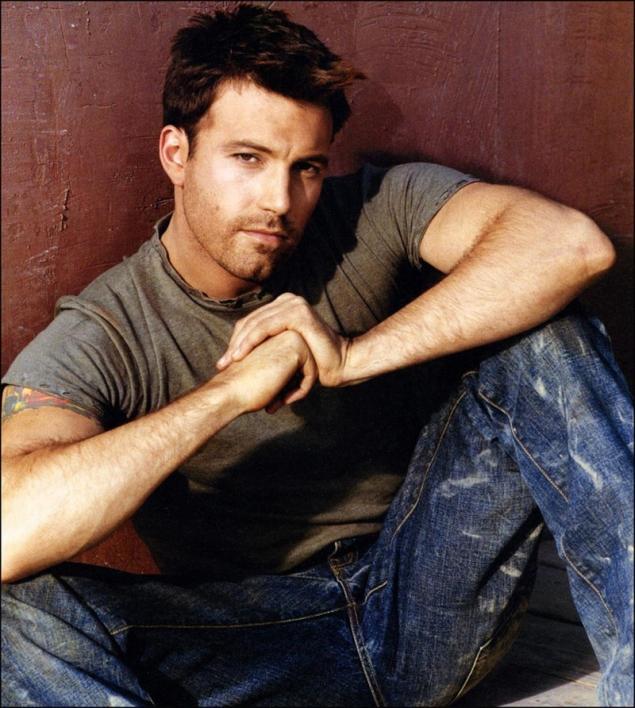 How many tantrums and "Oh, I offended myself don't remember what" he has to listen. Every day! You don't love me, you said I was beautiful you looked, there was nothing, then for some reason was joking. And all the world may not be the same.
And our demands to the men who contradict themselves – "I want a lot of money and that was all the time near." Then he has to pay you every hour. But how else? Or "I want a lot of material, but why are you working so much?" But otherwise, that's what you want! And so he works to buy these earrings day and night.
Want to be strong and never hurt, that was brutal, but generally, I like romance, and to me was always gentle. We have it somehow fits in the brain. And they? The feeling that man needs a toggle to switch mode — snapshot. So she asked tenderness – he quickly went into the mode of "soft", took it force turn mode "brutal", and then switched a few times here and there, tried mode "emotional", then "listener", then "romantic"... I think if such a switch existed, in a year he would have fallen into disrepair, because we would have it here and there twitching. Same woman!
Or here's a funny story from the Internet about the women's logic on how man should live. One girl tells the other:
"The salary he 30. 15 of them pay the rent, eat for 10, 5 — spends on nonsense. And I said to him, let my mom move, work, eat instant noodles, do not buy anything extra — and I take Mathis in the loan. Just two years ago and everything! And he present, sent me to hell!"
And this woman's logic is valid everywhere. For example, I husband planning trip — well, then the day will fly by, then two hours by car — and from the ship to the ball, and then in the morning the plane. Like, what's in there! Without you we fly, so you rest! What's there to get tired?
We always have plans a man for his time, his money, his ability. We already know how it can be used in the evening, what shelves they can beat and what racks to move. Know exactly where to put his entire salary and still not enough for all planned! Know exactly how he should behave, what to do. And are offended when our plans run into his plans. Lie on the couch, for example, or to go to the football. Or not to buy the home another sofa.
What is this man? When you need personal space, but your beloved one is constantly trying it you have to chop off and absorb? When all yours have your favorite already has plans, and she is offended? When you have all the time something must and?
But is this the only difficulty in my life with a woman? The woman is a volcano. It's unstable. It did not clear. If it is promised does not mean that they will do. Even if it will do what it is asked for, not the fact that it will be in a good mood. But if the mood at it bad, keep all!
To understand a woman is impossible. She can promise something and then not forgotten. Or perform through his teeth and will hate you. And it was possible simply not to promise! Or to refuse. Or... Says one thing, thinks another, feels the third, fourth plans. Where this is true, what to believe? How to understand a man who simultaneously, or thinks, or feels?
And she pulls all on itself, refuses to help, and secretly wishes that he has decided all her problems. Dream of her like that, saying "a real man doesn't ask, just grabs and throws you into the car and driven to marry."
And she refuses to be silent, but expects that he will guess, and will save her from everything. Even from a bag of potatoes. But how is that possible? First, because it itself will have to twist a straitjacket! Otherwise, she won't give up. And even in a straitjacket, she doesn't shut up — she would scream that he does everything wrong — no not there! Woman is a paradox, quest, riddle, puzzle. And so in all.
A woman always wants something. But often do not know what. Sometimes getting what you want, understand — not. We need something else. And still she's insatiable. There is no point when a woman looks around and says — well, everything! Enough dresses, and shoes, and curtains, and dishware, and handbags, and lipsticks! She always needs one more dress, one child more, another plate and shoes for this handbag. No matter how much you earn, she will spend everything. Easily and quickly, just give such an opportunity.
And if a woman is stressed out is a complete nightmare, a tsunami in the house. Runs, knocks down, every five minutes requires something new. Get off the couch that you sit! Do something! What are you doing! Well, how you do it! Go here now! Hold me in your arms! Get your hands off me! And so on.
The woman sending the man into the store, first ask for only cheese. After a minute passed, add the milk. Then you say a list, hoping for his memory (and he reads the newspaper), then still ask to reach the mail at the same time. And to the dry cleaners. And for the child. It's all near or almost near! And then offended that he did not remember, bought not all or even terrified by the amount of work didn't go anywhere. Is it really so difficult? Difficult. Very.
And you know what pregnant? Which all around "stinks," to do nothing, all the time wants something, she hardly knew what. Which sometimes eats ice cream and chips while crying? My husband knows. But each time a little bit in shock. And endure her for nine months, love, help. even after birth, it immediately passes, so we have to endure longer.
A man needs to be strong and keep everything inside. Imagine how difficult that is? And like a lot of what they are silent, protecting us? You can't give him slack, not to show their fears and feelings, not then, not more. The whole world he is under pressure, now even at home it is difficult to find support. Alas.  
How to understand what women want? It comes out almost naked, but if you offer her sex – offended. Then it would be worth to dress, not undress, more clearly indicating their intentions. It proves your independence and is looking forward to offer hands and hearts. She herself does not know and is afraid of its own desires. How close can you be happy?
Another duty of men to lead the family to God, but who taught it? How to fight it? Where? To which God? All these questions need to find answers. Otherwise they are doomed to the pangs of crises, internal questions unanswered and a sense of meaninglessness.
To raise children. But how? What to teach and why? How to make a son into a man, if he is to end a man not feel? And how to do it, if the wife presses and gives you to the son to approach and make decisions?
How could a modern, independent, and super intelligent woman to relax and to live in love? Love she can't, she is competing with you, in no support, doing everything myself. Why bother to do something, to strain, to go somewhere? This world has gone mad. And we women help him in this.
Still think it's easy to be a man? Take care of their beloved men. True. Them with us is very easy. Take care of them not as fragile figurines, and as human beings. Love them, feed them, let them relax and have a private space. And find still balance within itself, deal with your inner world, bring order to. From this it will be much easier. published
Author: Olga Valyaeva, Chapter from the book "healing the feminine soul"  
P. S. And remember, just changing your mind - together we change the world! ©  
Source: www.valyaeva.ru/legko-li-byt-muzhchinoj/