Summer is amazing time of berries and fruits, which, unfortunately, is not eternal. Wishing though as-that to prolong this pleasure, we invent all sorts of recipes, compotes, frozen berries to feel the taste of summer even in winter. The recipe for this cake came from France, where it is in the original called "Clafoutis". It is simple enough that even young children sometimes delight his parents and friends.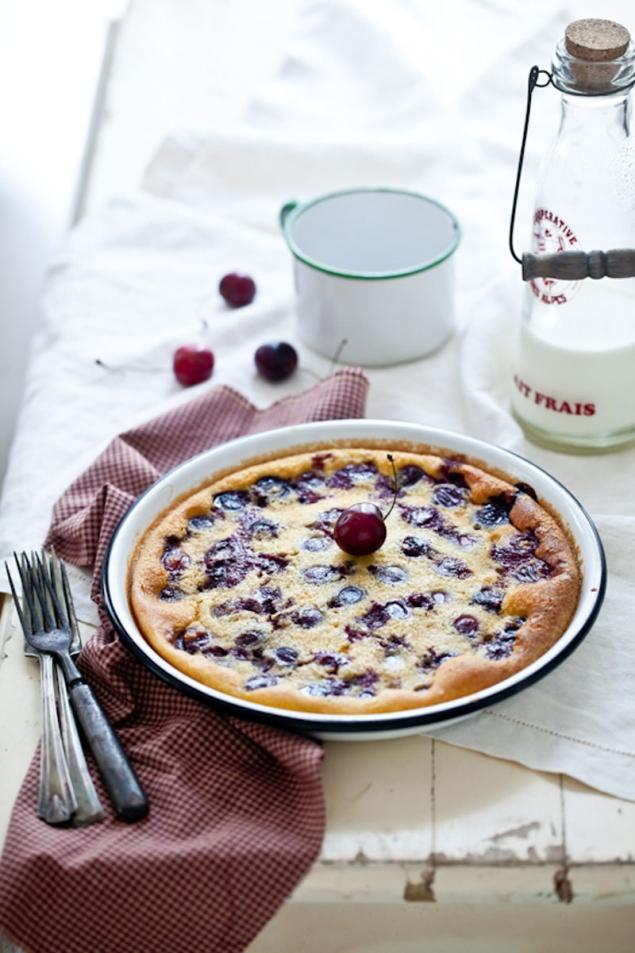 You will need:
— 600 grams of fresh cherries or cherry
— 30 gr melted butter
— 4 eggs
— 250 ml of milk
— 100 grams of flour
— 100 gr sugar
— 1 packet of vanilla sugar (you can substitute vanilla extract and almond)
— pinch of salt
Video recipe:
If cherry is not to your liking, other berries will easily be able to replace them.
This dessert can bring a bright touch to your family or friendly evening. Over a Cup of tea or coffee your favorite will definitely be satisfied! Share this recipe with anyone who also misses the Sunny summer season. published  
P. S. And remember, only by changing their consumption — together we change the world! ©  
Join us in Facebook and in Vkontakte, and we're Classmates    
Source: www.g8ozd.ru/vot-eto-clafoutis/