Monk Shi Liliang from the South Shaolin temple was able to run on water 125 meters, another record. This is reported by the media.
To run on water, the monk used the additional attachments in the form of plywood boards. At a distance of 125 meters, the man took 200 planks floating on the surface of the pond.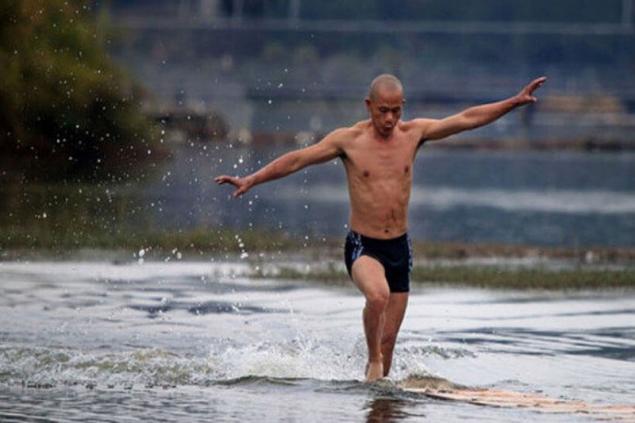 Monk Shi Liliang falls under the water thanks to the ingenious combination of speed and balance.
A technique which uses a Shaolin monk, called "flying over water". Every kung fu master needs to have in their skill set and this technique.
Monk Shi Liliang is the absolute world record for "flight over water". In January of this year, he ran across the plywood planks floating on the water 120 metres. Run on the water, the monk started in 2009, when he was able to cover a distance of 18 meters, and a year later he mastered 28 meters. published
http://www.dailymail.co.uk/embed/video/1211094.html  
P. S. And remember, only by changing their consumption — together we change the world! ©  
Join us in Facebook and in Vkontakte, and we're Classmates    
Source: mirfactov.com/