This news Editorial just struck: we thought that walking on water - only the divine privilege, but no! No superpowers are not necessary - most importantly learn how to keep the balance, depending on the running speed. The more that have not run at the water directly and on the plywood boards, floating on its surface.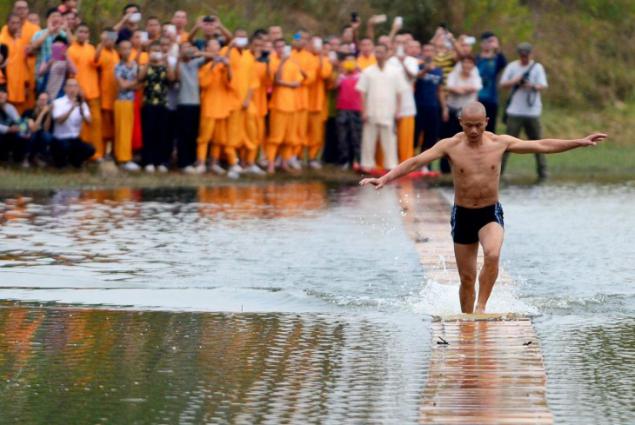 Buddhist monk Shi Lilyan seized seems to have all the details of such a "flight over the water" and at the end of last month set a new world record, running about 125 meters on an unstable surface.
It is worth noting that the previous record also belongs to the monks from the monastery of South Shaolin. In October last year he ran 118 meters, and in January of 2015 - already 120. Further, in the way he plank 150 meters.
via
naked-science.ru/article/video/monakh-begushchii-po-vode