Last week died the smallest man in the world - 21-year-old Hye Pingping.
He felt pain in the chest during the filming of TV shows in Italy.
Pingping suffered from dwarfism, which is why he could not grow more than 73 cm.
Guinness World Records recognized Pingpinga the smallest man in the world.
In November last year passed Records Day, in which people from around the world can register their records.
Below are pictures of champions, world records and their attempts.
BASE jumper leaps backwards skyscraper Menara Kuala Lumpur, Malaysia, 28 October 2009.
Group BASE jumpers trying to set a world record - 24 BASE jumpers jumped down every hour during the day with the 278-meter building.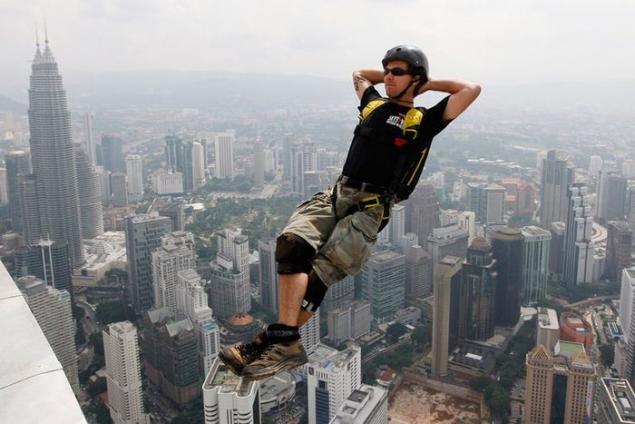 Norman Surplas from Larne, Northern Iralndiya, waving to reporters from his autogyro at Duxford, England, March 11, 2010. Surplas trying to travel around the world in his autogyro, starting from Larne on March 18. With the open cockpit, he plans to fly over 26 countries, 43 452 km, including 6920 km above the sea, during the expedition, the proceeds of which will go to the fight against cancer. Specially built machine has collapsible fuel tanks, through which you can fly 1,448 miles without refueling.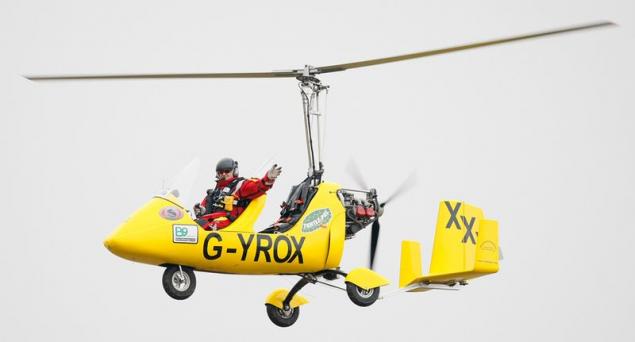 Israeli schoolchildren playing with Jerusalem largest flag in the stadium "Teddy" September 17, 2009. The flag was named the Guinness Book of Records the largest flag in the world April 11, 2009. Flag Square - 44,404 sqm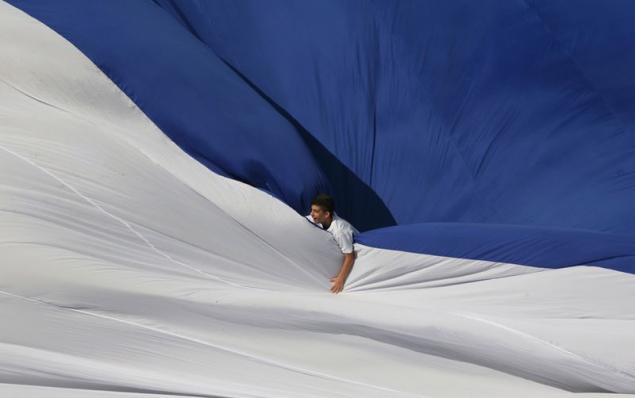 Burj Dubai during the opening ceremony of January 4, 2010 in Dubai. The skyscraper is 824, 55 meters high and is the tallest building in the world.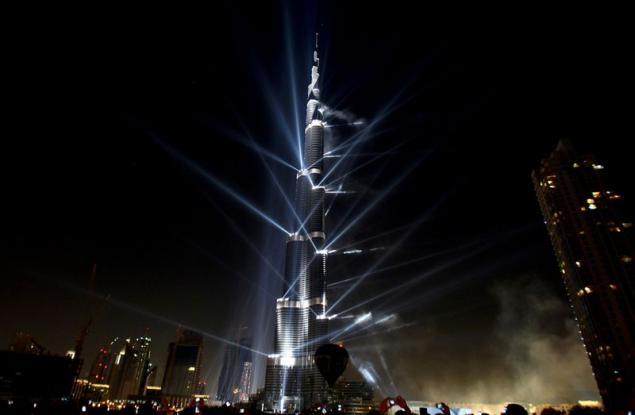 25-year-old Egyptian Muhammad Ali Zinhom trying to set a world record for the largest number of push-ups on two fingers of his right hand in front of the historic pyramids at Giza March 8, 2010. Zinhom did 46 push-ups in 49 seconds.