This year, it was found many unusual world records, which I hasten to tell.
The year was rich, will be something to remember.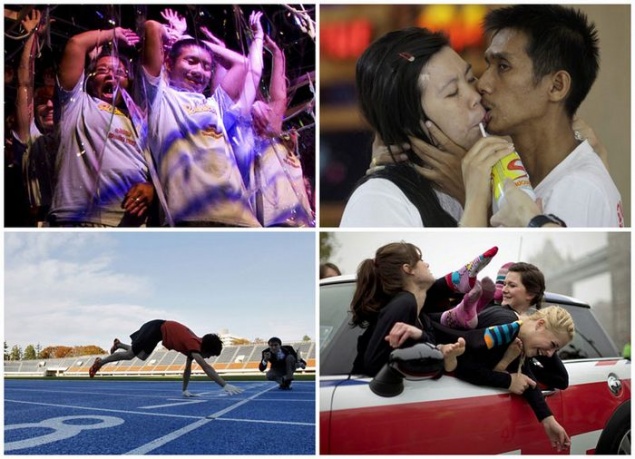 1. Lasha Pataraya pulls 8, 28 ton truck left ear. So he tries to get into the Guinness Book of Records, November 29, the city of Rustavi, Georgia.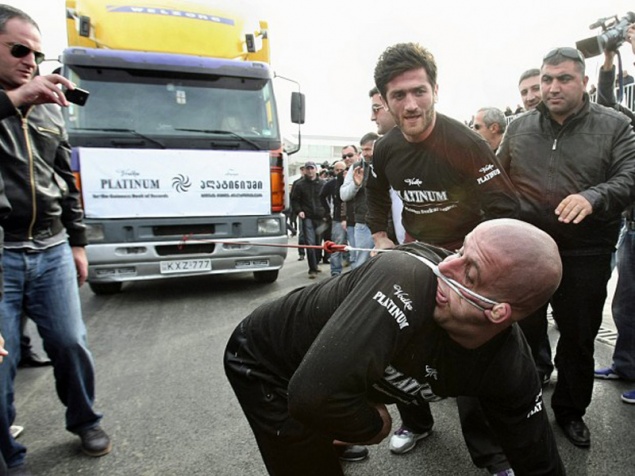 2. On 8 March this year in the town of Grand Rapids, Michigan, brought 607 people to the streets with chicken beaks in the face, and were in the form of 11 minutes and 39 seconds to 10 minutes, declared in the Guinness Book of Records. A perfect example of how to set a world record, without putting the physical, intellectual and material resources.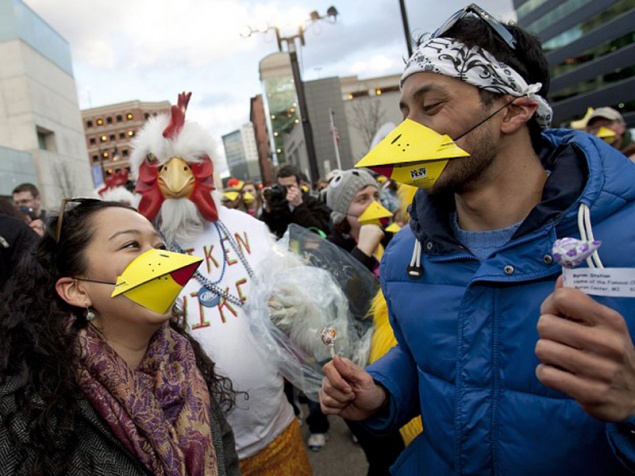 3. Japanese designer Katsuhiro Watanabe world record holder for the highest Iroquois natural hair. Height hairstyles Watanabe is 113, 284 centimeters.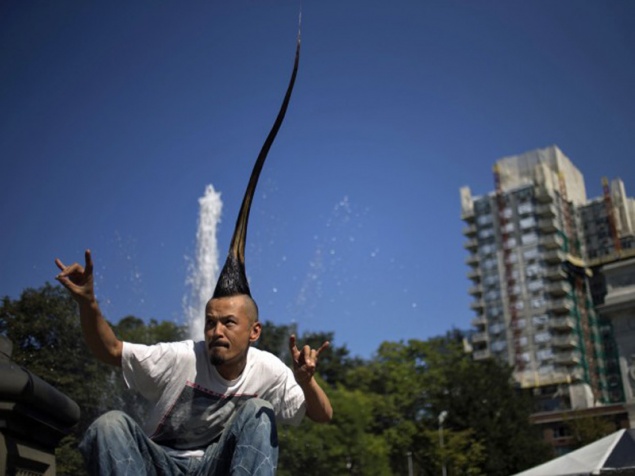 4. Canadian athlete Jolene Van Vugt ready to set a world land speed record for motorized toilet, Sydney, May 2. Van Vugt make a trip to the toilet at a speed of 75 km / h.