This year, it was found many unusual world records, which I hasten to tell.
The year was rich, will be something to remember.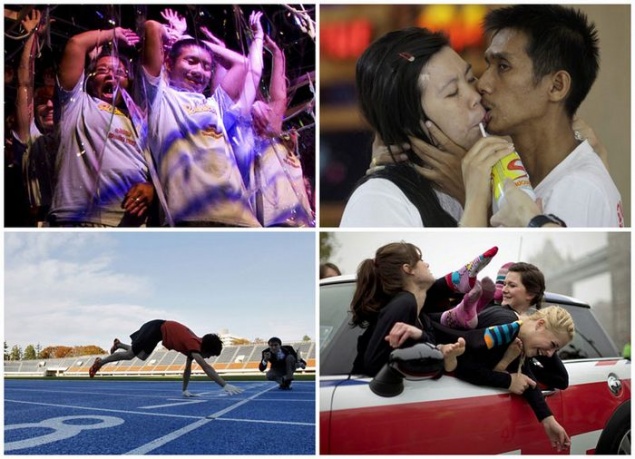 1. Lasha Pataraya pulls 8, 28 ton truck left ear. So he tries to get into the Guinness Book of Records, November 29, the city of Rustavi, Georgia.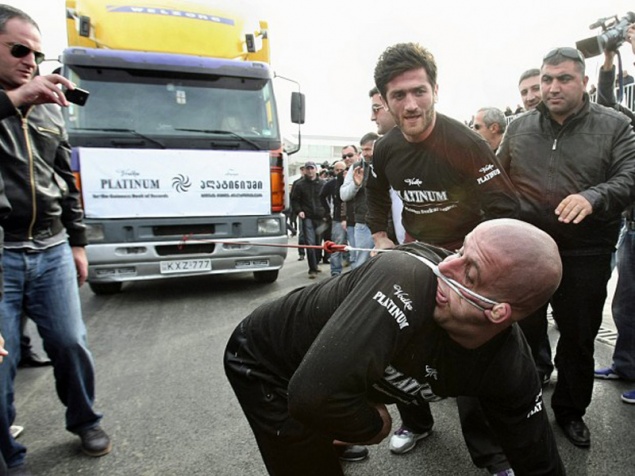 2. On 8 March this year in the town of Grand Rapids, Michigan, brought 607 people to the streets with chicken beaks in the face, and were in the form of 11 minutes and 39 seconds to 10 minutes, declared in the Guinness Book of Records. A perfect example of how to set a world record, without putting the physical, intellectual and material resources.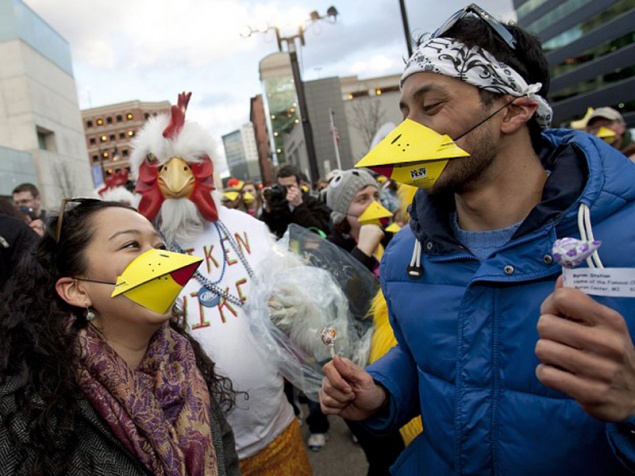 3. Japanese designer Katsuhiro Watanabe world record holder for the highest Iroquois natural hair. Height hairstyles Watanabe is 113, 284 centimeters.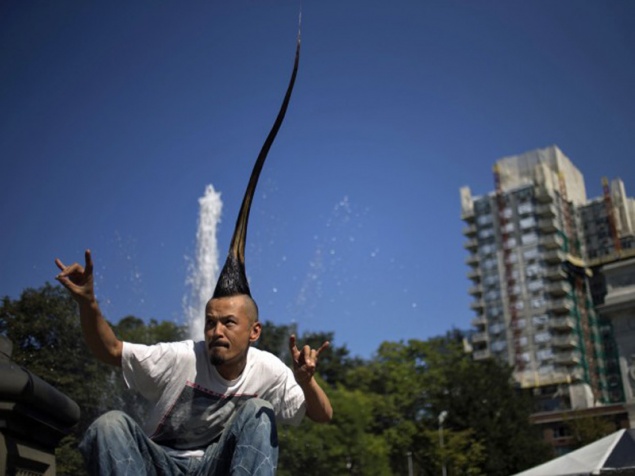 4. Canadian athlete Jolene Van Vugt ready to set a world land speed record for motorized toilet, Sydney, May 2. Van Vugt make a trip to the toilet at a speed of 75 km / h.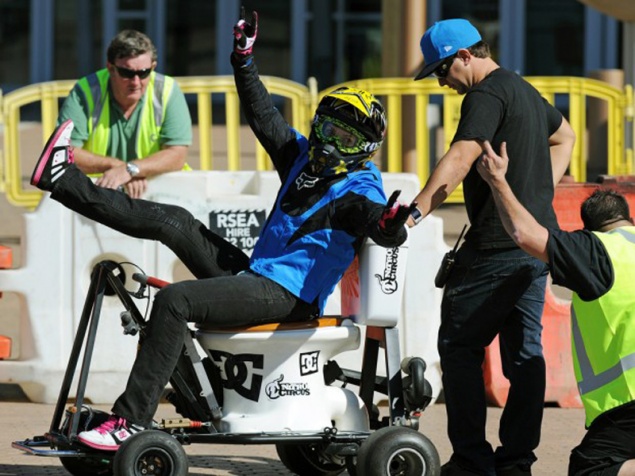 5. The boy removed the tooth during a dental examination record in the slums of Manila. There was a record for the largest number of patients served in 24 hours.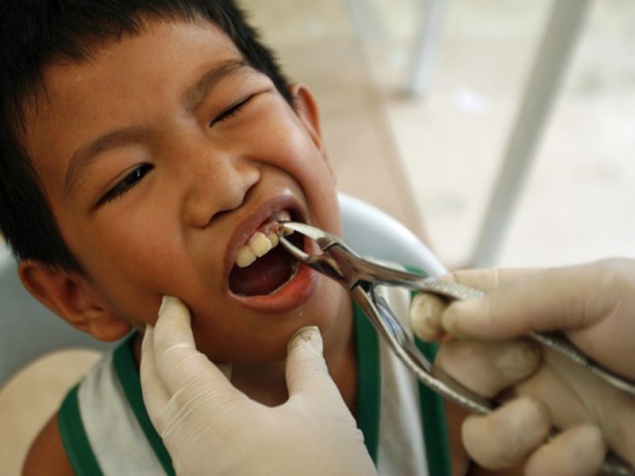 6. laksana Tirinara invigorates energy drink in the attempt to break the world record for the longest kiss, Pattaya, southeastern Thailand, February 14.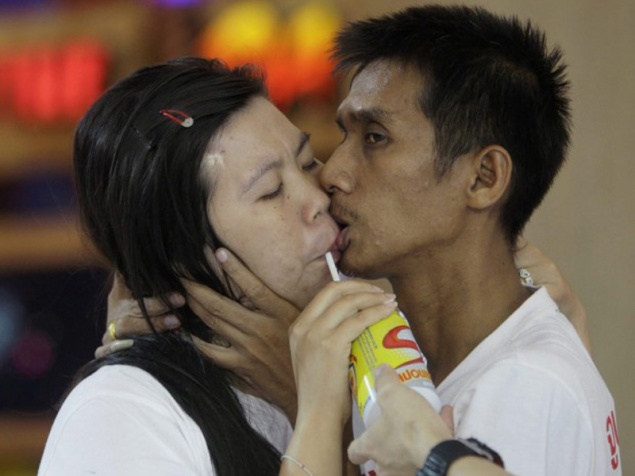 7. This year the residents of Mexico City have joined the traditional parade of zombies in an attempt to get into the Guinness Book of Records as the largest gathering of zombies in one place.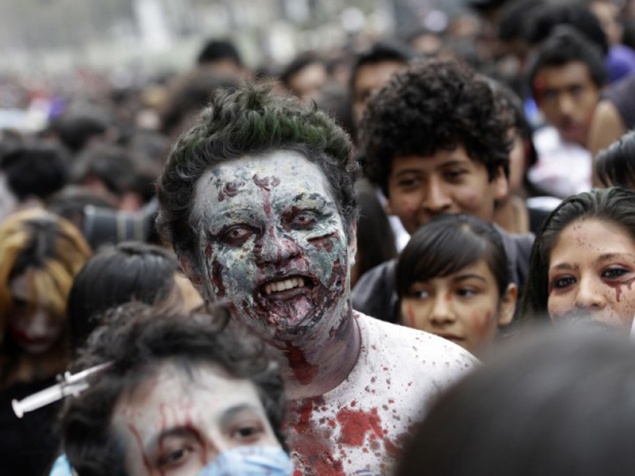 8. Chinese toy company Mattel has built a toy railway, six times greater than the length of the height of the Shanghai television tower, one of the tallest buildings in the world. The length of the road was a record 2 888 kilometers.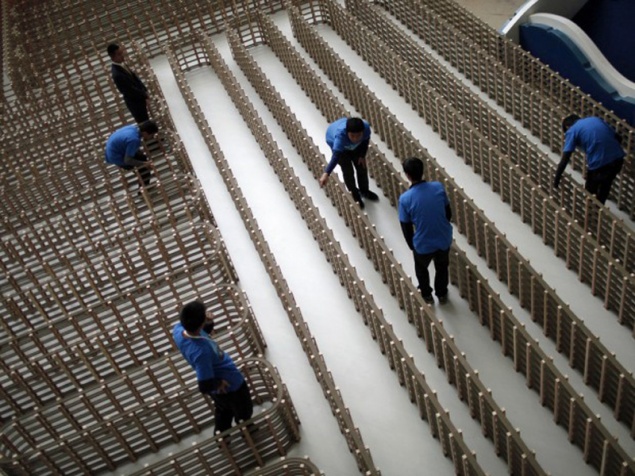 9. Artist Fan Yang, experimenting with soap bubbles, set a world record by putting 181 people inside a giant bubble, September 19, Vancouver.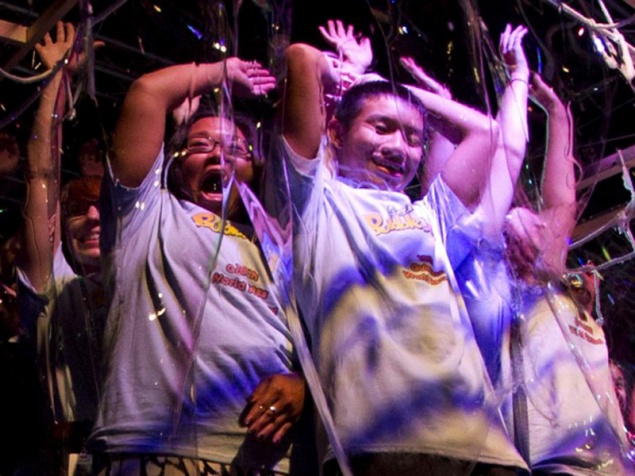 10. Tanishman Guragan Nepal set a world record for the retention of a basketball on a toothbrush, his time of 22, 41 seconds.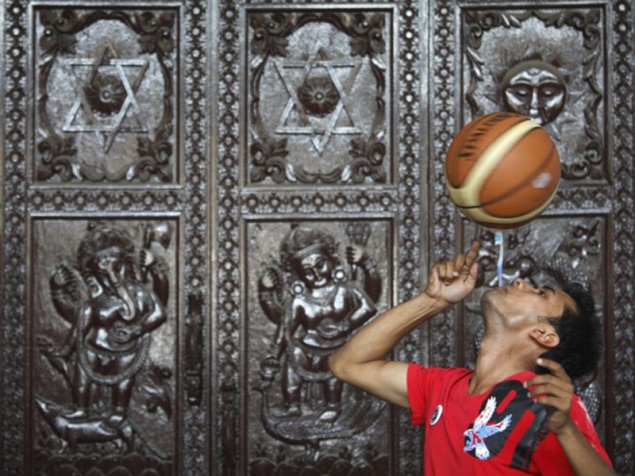 11. In Bangkok, set a world record for the most massive simultaneous Thai massage, 641 master massage served 641 people.
12. Kenichi Ito, known as the fastest runner on all fours, set in Tokyo in the hundred-meter race world record, namely, 17, 47 seconds.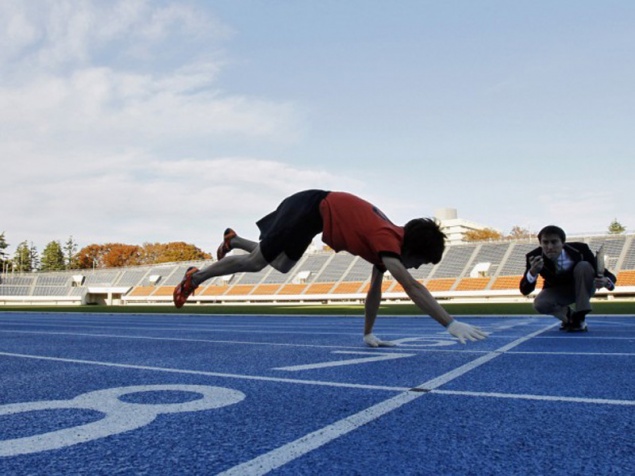 13. In London, November 8, in a subcompact car climbed 28 women. Unconditional world record in this category.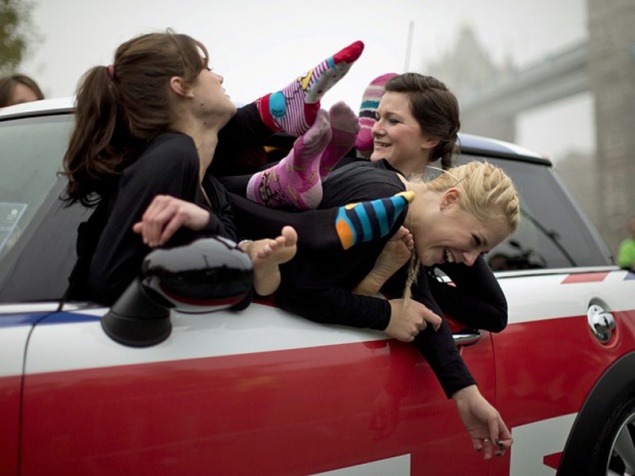 14. Gabrielle Gualo of Quechua in Ecuador, set a world record, set him on his body 250 tarantulas that were on it for 60 seconds.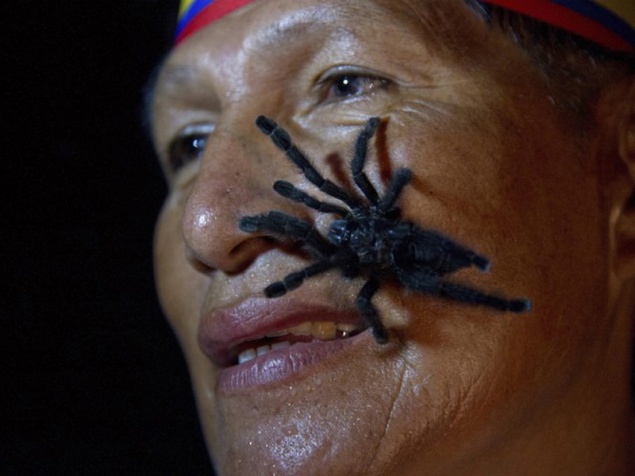 15. Egyptian bodybuilder Mustafa Ismail, known as the man with the biggest biceps and triceps.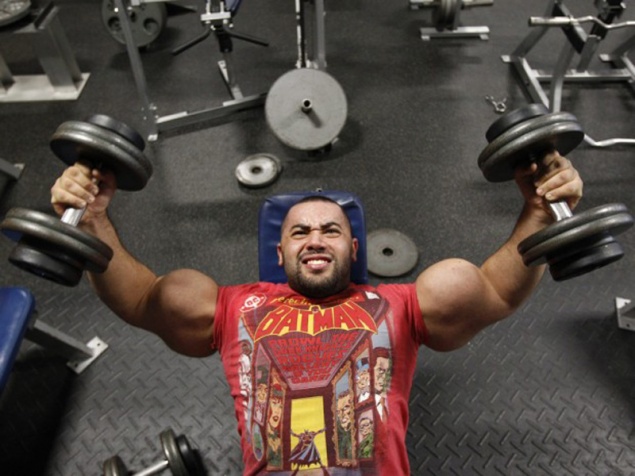 Source: bigpicture.ru