This past Thursday, November 18 marked not only the International Day of quitting, but also the World Day of Guinness World Records. On this day, thousands of people around the world have sought to establish any record to get into the next edition of Guinness.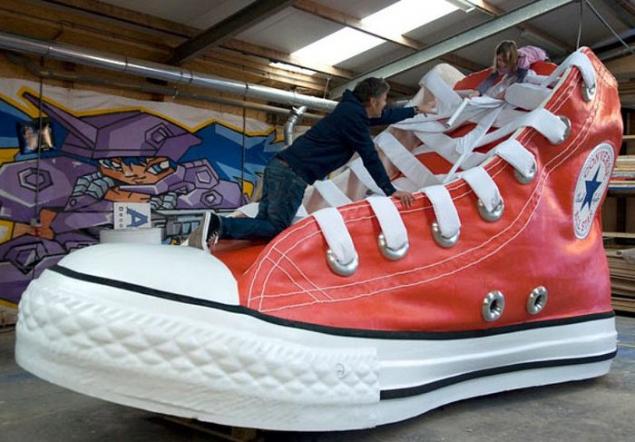 Camaya high pair in the United States: Wayne and Laurie Hollkist. In total, their growth is slightly more than 4 meters ex. The two met at a party for single people, and within 6 months after they were married. Children at this pair yet. Laurie is working realtor in the company slogan which reads "Being a head taller than everyone!", And Wayne - telecommunications engineer.
Cancan dancer at the famous cabaret "Moulin Rouge" managed within minutes to lift the legs up in the air 720 times. Each of the 30 girls per minute lifted her leg up 24 times.
Anatoly and Monica Stukan from Russia and the Czech Republic, respectively, before attempting to break the world record for the most traveled in 1 minute stairs with balancing on the head of a man in Paris.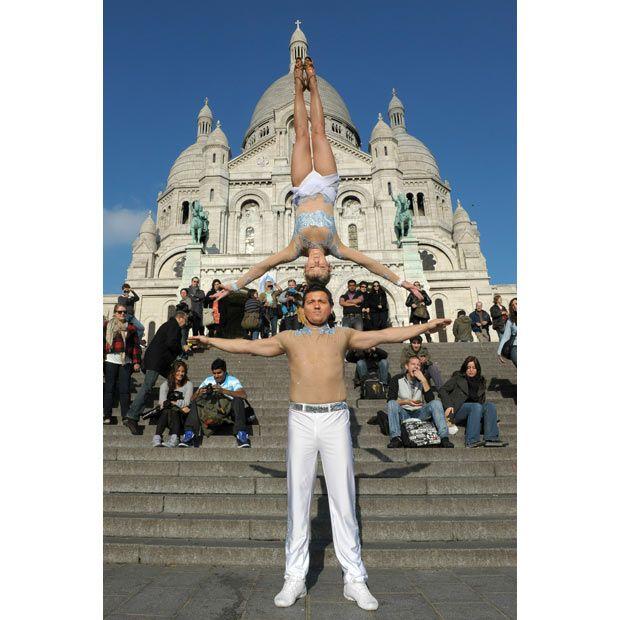 Juggler Mario Berushek 30 seconds mace caught 128 times. In addition, he set a record for the number of rotations - 735 in 1 minute.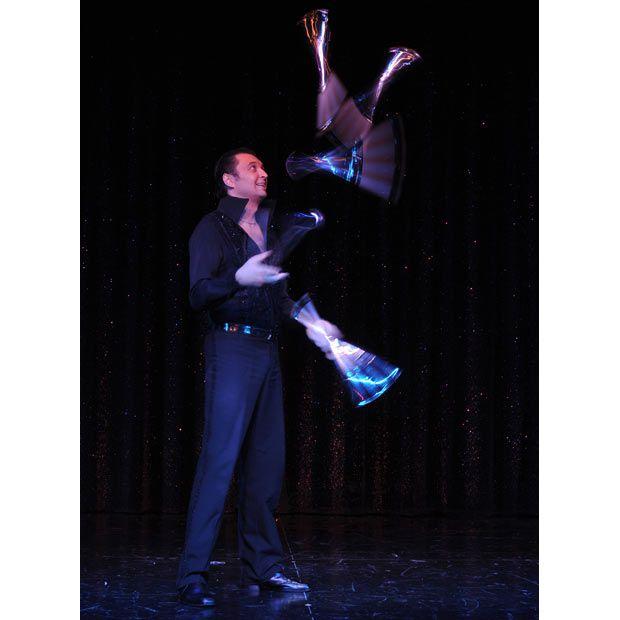 Guinness world record was set 90-year-old Thomas Lucky, he was the oldest man to venture on a flight on the wing of an airplane.