This soup uses roasted aubergines and a Bechamel sauce, though on the basis of toasted chopped almonds.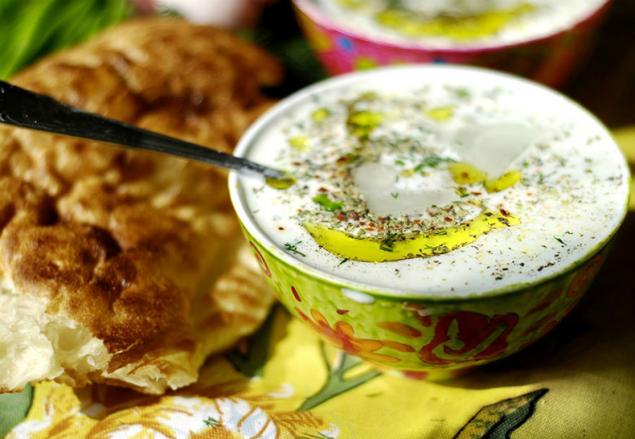 Ingredients (for 6 servings):
1.5 l Vegetable stock
5-6 medium eggplants
1 large onion
5 tbsp almond crumbs (not toasted)
1 tbsp flour
200ml. milk
50 g. butter
Nutmeg
Salt
Vegetable oil
For the pepper oil:
50g butter
Red hot pepper flakes
For serving:
Sumac, toasted almonds, caramelized onions, fried diced eggplant as desired.
Roast eggplant on the grill or in the oven (pinhole plug), so that they become soft. Then with a spoon to separate the flesh of the eggplant from the skin. The flesh is cut.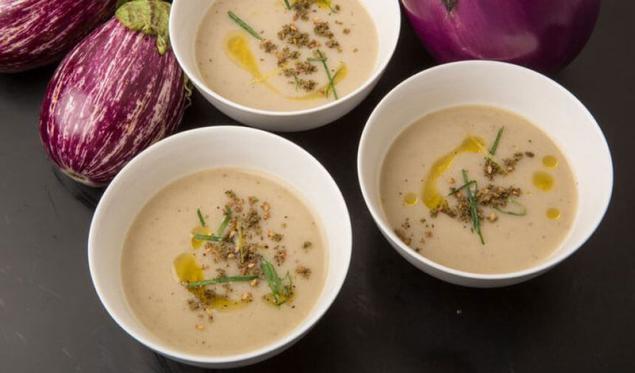 Finely chop the onion and brown in a mixture of oil and butter. Mix the fried onions with the pulp of the eggplant and pour the vegetable stock.
In the pan, quickly roast the almond crumbs with the flour, stirring constantly. Add butter and stir so that no lumps then after 1-2 minutes, portions add milk (it is not necessary to pre-heat) and mix thoroughly.
Add nutmeg and nut-milk mass portions, while stirring pour in the soup.
Salt.
In a separate skillet melt a little butter in it and warm peppers. This oil add to the soup when serving. published
Author: Irina Tarot  
P. S. And remember, just changing your mind — together we change the world! ©
Join us in Facebook , Vkontakte, Odnoklassniki
Source: irina-taro.blogspot.ru/2015/09/patcan-corbas.html